Shooting a movie about a hero warrior in a district where about one million Uyghur Muslims face oppression and persecution is not a wise decision.
American Muslim scholar and rights group have joined calls to boycott Disney's new movie Mulan filmed in Xinjiang, a western Chinese region where the government detains and oppresses millions of Uyghur Muslims.
"Disney's new movie Mulan was partially filmed in Xinjiang, China. This is where Uighur Muslims are being held in concentration camps. Disney thanked the Xinjiang government in the credits of the movie," the Islamic Council of North America wrote on Facebook.
"ICNA CSJ calls on the public to #BoycottMulan as human rights violations should not go unaddressed."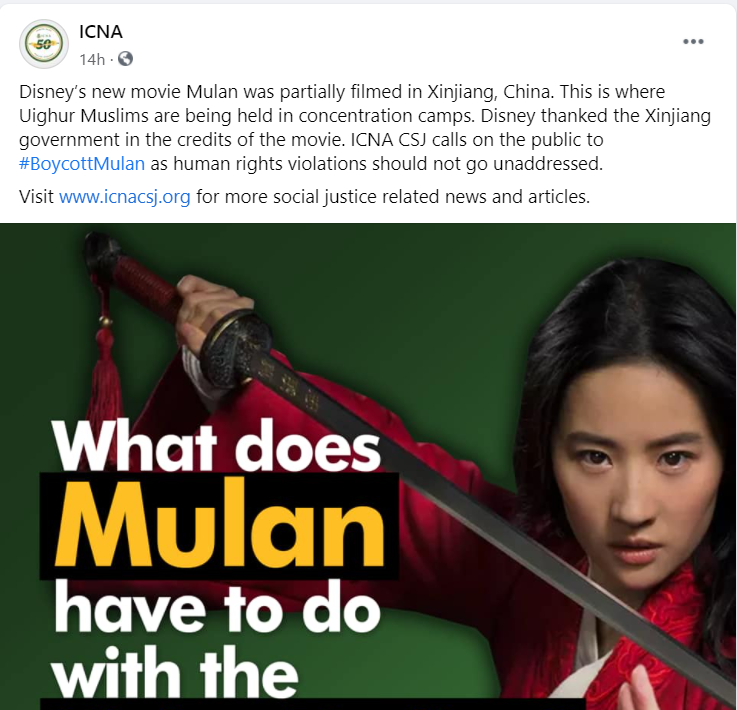 Calls for boycotting Mulan film started a year ago when one of the stars spoke supportively of the crackdown on anti-China protesters in Hong Kong.
Calls revived after the movie thanked in the credits the Chinese Communist Party Xinjiang Uyghur Autonomous Region Committee and the Bureau of Public Security in Turpan, a city in the region.
Both bodies have facilitated the detention of more than one million Uighur Muslims in internment camps in Xinjiang region.

"More and more, having to have conversations with children about why we're canceling subscriptions and boycotting certain movies that should be innocent. #BoycottMulan," Imam Omar Suleiman wrote on Facebook.
Online Support
Others went to social media to support calls for boycotting the Disney film.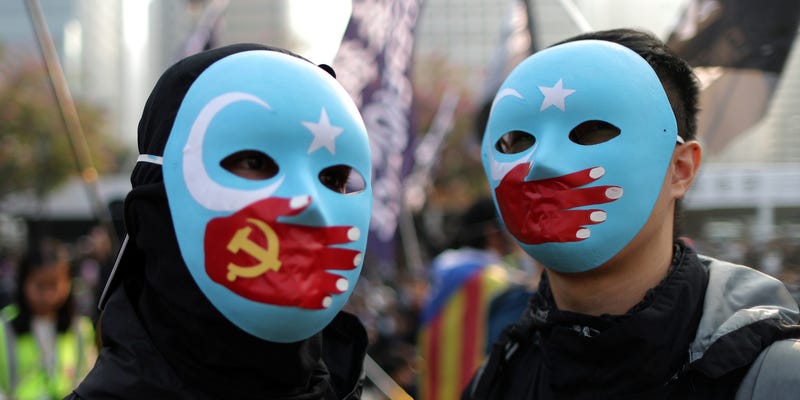 Internment Camps
Many refer to China's Xinjiang, home to many ethnic minorities, including the Turkic Uyghur people, as East Turkestan.
For years, Chinese authorities have imposed restrictions on Uyghur Muslims in the north-western region of Xinjiang.
According to UN, more than one million Uyghurs and other mostly Muslim ethnic minorities have been rounded up in camps.
In its 117-page report, "'Eradicating Ideological Viruses': China's Campaign of Repression Against Xinjiang's Muslims," Human Rights Watch presented new evidence of the Chinese government's mass arbitrary detention, torture, and mistreatment, and the increasingly pervasive controls on daily life.
After initially denying the camps existed, China describes them as vocational schools aimed at dampening the allure of Islamist extremism.