A million white-clad pilgrims began the spiritual journey of hajj on Thursday, July 7, moving to Mina on the first leg of their journey of a lifetime.
Many of the worshippers set out on foot to Mina, seven kilometers (four miles) from Makkah's Grand Mosque, Islam's holiest site.
"It's all going well so far. I have moved around a lot and saw rules are being respected," Faten Abdel Moneim, 65, a mother of four from Egypt, told Arab News.
📚 Read Also: Hajj Rites in 6 Easy StepsM
Naima Mohsen, 42, also from Egypt, said: "Being here is the best thing that has ever happened to me. I can't wait for the rest. My only problem is the weather. It's just too hot."
Those performing the Hajj this year must be under 65, vaccinated against the coronavirus and have tested negative for Covid-19 within 72 hours of travel.
Easing restrictions after two years of pandemic, this year's hajj has stirred emotions for many pilgrims. Sutrisno and Sri Wahyuningsih, two teachers from Indonesia, are making the journey after their parents' hajj was cancelled in 2020.
Sri's father will never make the journey after he died from a stroke in March, and her mother is over this year's age limit of 65.
"It's such a huge moral burden to me," said Sri. "But my mother has given her blessings to me and I have to think that this is a journey I have to go through, everything is Allah's decision, and I have to go on the Hajj."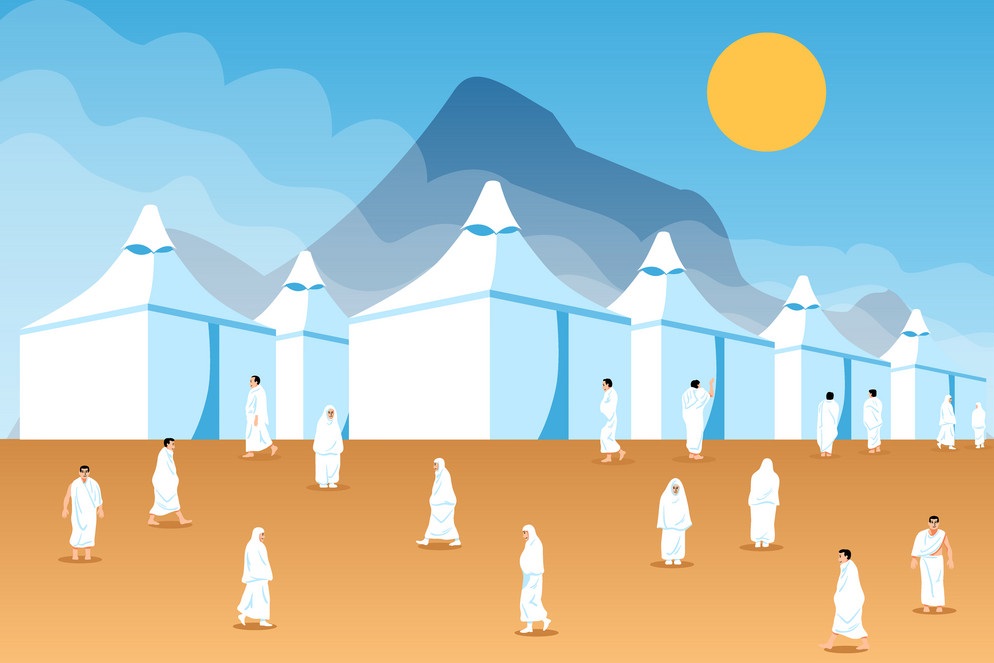 The Day of Tarwiyah
The Day of Tarwiyah (literally known as fetching water) marks the beginning of Hajj. There are no major rituals, so the pilgrims will spend their time praying and reflecting until sunrise on Thursday.
Before moving to tent city of Mina, pilgrims performed Tawaf after fajr prayer earlier today as they kicked off hajj rituals.
Once in their fireproof tents, masses of faithful, clad in the white ihram garb, busy themselves reciting the Noble Qur'an and praying.
Many try to catch some sleep — after a tiring journey from Makkah – as they ready for the climax of their ultimate spiritual experience.
On Friday morning, the pilgrims will ascend the Mount `Arafat where Prophet Muhammad (peace and blessings be upon him) delivered his last sermon more than 14 centuries ago.
The pilgrims then will return to Mina after spending the night in Muzdalifah.
They will take part in the symbolic stoning of the devil at Jamrat Al-Aqaba and sacrifice animals to mark the four-day `Eid Al-Adha, which starts Saturday.