The first group of fully vaccinated pilgrims from abroad have expressed their happiness for being able to perform Umrah nearly 18 months wait due to the pandemic.
"The Kingdom's efforts to serve pilgrims and visitors are clear and tangible through the diverse services, and we're bearing witness to the remarkable development," Ishfaq Iqbal, from the US, told Arab News.
The first group of foreign Umrah pilgrims arrived in Saudi Arabia on Aug. 15 after a temporary ban was lifted.
📚 Read Also: 5 Questions About Hajj and `Umrah
In Madinah, the first batch of pilgrims coming from abroad arrived at Prince Mohammad bin Abdulaziz International Airport in Madinah on Saturday.
Abdul Majid Al-Jazaaeri, from Algeria, thanked Saudi Arabia for its services and ways of facilitating Umrah for overseas pilgrims.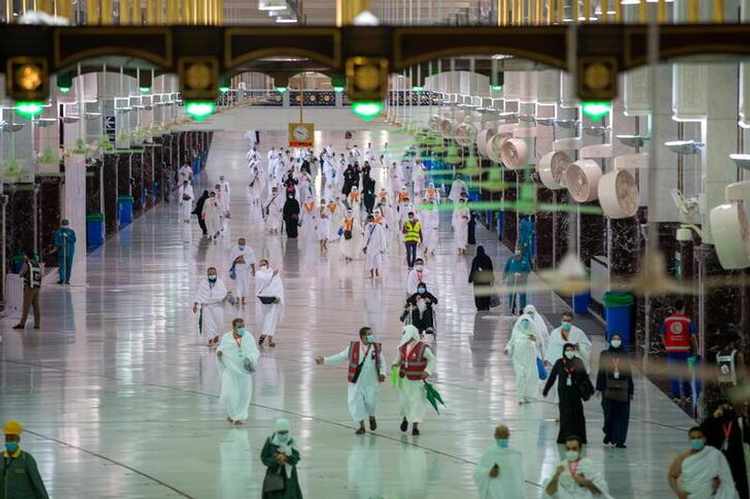 He praised the carts on offer to help the elderly and those with health issues to move around with ease.
Umrah is called the minor or lesser pilgrimage because unlike Hajj it's not compulsory.
Although they share common rites, Umrah can be performed in a few hours and involves fewer rituals.
Saudi Arabia stopped the Umrah following the pandemic but reopened it to immunised domestic worshippers in October last year.
The Hajj took place in July this year and last year, though it was only open to a limited number of domestic worshippers.