Wrapping up the rituals of hajj, thousands of pilgrims have flocked to Madinah to pay homage to Prophet Muhammad (peace be upon him) while visiting his mosque.
As hajj 2022 ended on Tuesday, many pilgrims who have not visited Islam's second holiest city before hajj would be visiting it over the next few days, Saudi Gazette reported.
Pilgrims will pay their respects to Prophet Muhammad and pray in his mosque.
📚 Read Also: Prophet Muhammad: What Most Non-Muslims Don't Know
All arrangements and services, including security troops accompanying pilgrims, are in place to take care of pilgrims and visitors to the Prophet's Mosque, the Saudi Press Agency reported.
The pilgrims leave Madinah for their homeland after visiting the Prophet's Mosque following the completion of their hajj rituals.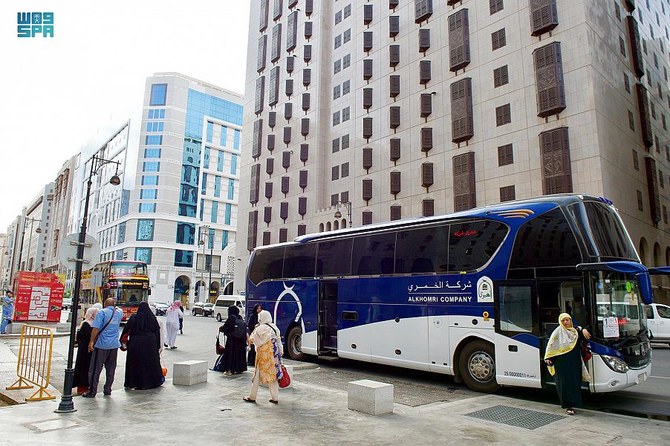 More than 390,000 pilgrims have already visited Madinah before hajj.
Muslims from around the world pour into Makkah every year to perform hajj, one of the five pillars of Islam.
Visiting Madinah isn't a hajj or umrah rite, but the unique merits of the Prophet's city, his Mosque, and his sacred tomb attract every pilgrim to visit it. There is no Ihram nor talbiyah for the visit to Madinah or the Prophet's Mosque.
Madinah is situated in central Hejaz. The Prophet's Mosque in the city has unique merits. A prophetic hadith said that a prayer performed in the Prophet's Mosque is better than a thousand prayers in any other place except Masjid al-Haram in Makkah.
The Prophet Muhammad (PBUH) also said: "The person who offers 40 prayers consecutively in my Mosque, without missing a prayer in between, will secure immunity from the fire of Hell and other torments and also from hypocrisy." (Musnad Ahmad).