As Wuhan coronavirus spreads across China, fears are escalating about the safety of millions of Uyghur Muslims detained in internment camps as new infections were confirmed in the north-western province of Xinjiang.
The mysterious, pneumonialike coronavirus that has killed more than a hundred people and sickened thousands has virtually shut down one of the most populous districts in China.
The country has been detaining more than 1 million Uyghur Muslims in internment camps over the past months.
Reportedly poor camp conditions and poor infrastructure and detention facilities make it an ideal place for spreading disease and infection.
There is no evidence yet that the virus has hit any of the camps. But experts warn that if it does, it could drastically compound the suffering there, potentially leading to thousands of deaths.
It was reported by Radio Free Asia that two men, aged 52 and 47 have been confirmed to be infected on Thursday, 23 January, in Xinjiang.
According to Business Insider, this has prompted fears of close to one million detainees in the camps are helpless against the infection.
"Cramped conditions, poor hygiene, cold, stressed immune systems — this could be a massive disaster," wrote James Millward, a professor of Chinese history at Georgetown University who monitors the Xinjiang camps closely, on Twitter, Vox.com reported.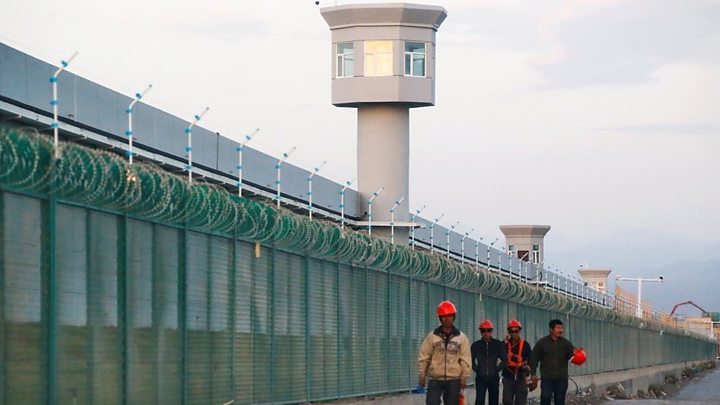 Fear
Uighurs in the diaspora are worried that if it does, it will escalate the suffering of inmates. They're tweeting their fears under the hashtag #VirusThreatInCamps.
"China should do everything in its power to prevent the spread of the Wuhan virus into any camps because the consequences will be catastrophic, resulting possibly in the deaths of tens of thousands of Uighurs arbitrarily detained in the past three years," said Dolkun Isa, the president of the World Uyghur Congress.
"If the virus reaches the camps in Xinjiang, I can't imagine the authorities are going to make this public knowledge," said Tim Grose, a China expert at the Rose Hulman Institute of Technology.
"I just don't see that happening, especially since they've been hellbent on making the camps seem as humane as possible. One thing that could potentially derail that PR move is if people are getting sick with a very serious disease that they don't know exactly how to treat."
Persecuted Uyghurs
For years, Chinese authorities have been imposing restrictions on Uyghur Muslims in the north-western region of Xinjiang.
China has faced growing international condemnation for setting up a vast network of camps in Xinjiang aimed at homogenizing the Uighur population to reflect China's majority Han culture.
According to several reports by media and rights groups, more than one million Uyghurs and people of other mostly Muslim ethnic minorities have been rounded up in the camps in the tightly-controlled region.
In its 117-page report, "'Eradicating Ideological Viruses': China's Campaign of Repression Against Xinjiang's Muslims," Human Rights Watch presented new evidence of the Chinese government's mass arbitrary detention, torture, and mistreatment, and the increasingly pervasive controls on daily life.
After initially denying the camps existed, China describes them as vocational schools aimed at dampening the allure of Islamist extremism and violence.