Several Muslim charities have launched appeals to help Afghanistan after a 6.1 magnitude earthquake struck the southeast region of the country on Wednesday.
The earthquake struck early on Wednesday about 160 kilometers (100 miles) southeast of Kabul, in arid mountains dotted with small settlements near the border with Pakistan.
📚 Read Also: The Power of Generosity in Islam
"Most people were asleep when the earthquake hit. And numbers are only expected to rise over the coming days. Homes and other infrastructure including roads and power supplies have also been severely damaged," Islamic Relief wrote in an appeal.
"The most affected areas are remote, making it difficult for responders. Nonetheless, Islamic Relief is assessing the needs on the ground. The most immediate needs include shelter, food aid, and cash assistance for emergency supplies."
A 6.1 magnitude earthquake hit eastern #Afghanistan this morning, killing atleast 920 people. Homes have been destroyed & the death toll is expected to rise further.

Islamic Relief is on the ground, providing emergency aid and support to those affected.
https://t.co/NxkzanU1he pic.twitter.com/3ThdmOnsxq

— Islamic Relief (@IRWorldwide) June 22, 2022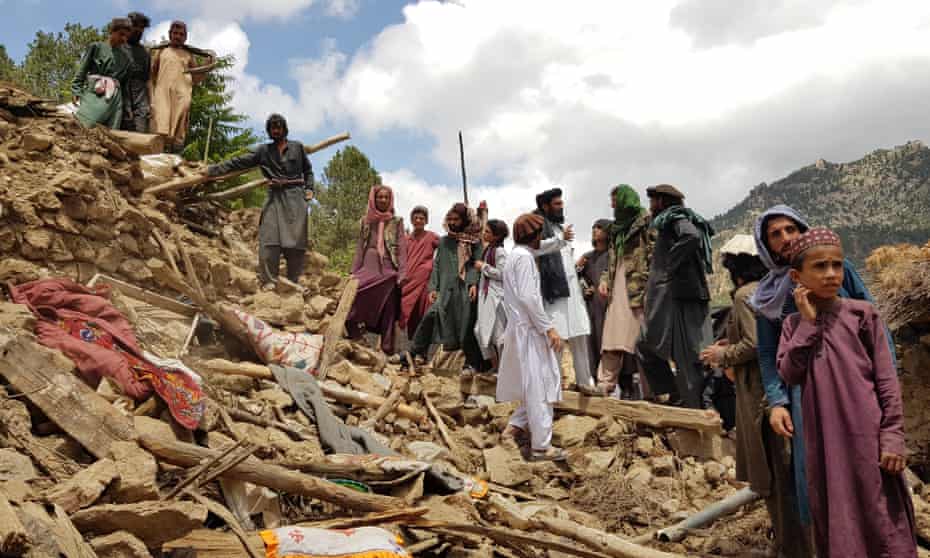 Ongoing Relief Efforts
Killing at least 1,000 people and injuring around 1500, it struck areas that were already suffering the effects of heavy rain, causing rock falls and mudslides that hampered rescue efforts.
Another Muslim charity, Muslim Hands, has also launched an appeal to help the country hit by the "deadliest earthquake in 20 years."
"In this life and death situation, every single donation is vital in protecting one more family from famine. We urgently need your help to ensure Afghan families don't go hungry," the British charity wrote in an appeal.
"Don't leave our Afghan brothers and sisters alone in their hour of need. Donate now to give them the strength to survive this devastating humanitarian crisis."
Muslim Aid, another British Muslim charity, said they were working on the ground to provide help, urging people to donate and support their mission.
Afghanistan has been struck by the deadliest earthquake in two decades. #MuslimAid is on the ground currently assessing the situation to make every possible effort to support the affectees.

Please pray for your brothers & sisters! 🙏

Donate at – https://t.co/3JGqf5D5br pic.twitter.com/GNx56Twgmm

— Muslim Aid UK (@Muslim_Aid) June 22, 2022