Hajj ban on international pilgrims for two consecutive years due to COVID-19 are expected to have a backlog crisis in upcoming years for many Muslim countries.
In Nigerian, a one-day seminar themed "Hajj, Communications and COVID-19 Pandemic" organized for Nigeria's State Pilgrims Welfare Boards (SPWBs) was held on Tuesady to discuss this issue.
Speaking during a seminar organized for this purpose, Zikrullah Hassan, chairman of the National Hajj Commission of Nigeria (NAHCON), warned that new applicants may have a long wait ahead before they could have a chance to perform hajj, Nigeria's Guardian reported.
📚 Read Also: When Is Hajj 1442/2021?
"We have to get used to the queuing system and Nigeria won't be the first to practice that system. In Indonesia and Malaysia, some people do not go to hajj until after 20 years after they had paid. This is due to the numbers but I don't think Nigeria would get as worst as that," Hassan said.
"Indeed, we have to learn the reality that an intending pilgrim might have to wait for two years or more and this is because the number we have on ground has already gone beyond what we can expect will be our allocation year in year out," he stated.
Last month, Saudi authorities announced hajj restrictions due to the COVID-19 pandemic.
The Kingdom said no foreign pilgrims would be allowed to perform Hajj this year, setting a maximum of 60,000 pilgrims.
📚 Read Also: Hajj 1442: Socially-Distanced Robots Serve Zamzam Water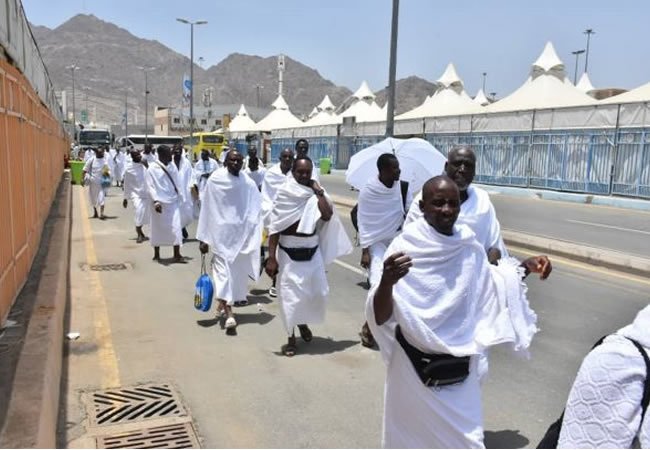 Finding Solutions
Hassan urged the Saudi Arabia government to follow the system many football bodies applied due to coronavirus, with some stadiums now filled by 75% of their capacity.
"We must live with the Covid-19 pandemic and saying it may go away so sudden might be wishful thinking. The world is strong enough to overcome any challenges. I am aware that in Europe there is currently the European football competition going on and luckily we can see the crowds in the stadium," he said.
"I am not saying football is not good but from the point of view as a hajj manager, what is football compared to worshipping Allah? So it is now left for the hajj managers to take a clue from the football competition where the stadium are now 75 percent occupied."
Hajj 2021 will commence on Sunday, July 18, and will continue till Friday, 23rd of July 2021.
Hajj consists of several rituals, which are meant to symbolize the essential concepts of the Islamic faith. They also commemorate the trials of Prophet Abraham and his family, may Allah's peace and blessings be upon them.
Every able-bodied adult Muslim who can financially afford the trip must perform hajj at least once in a lifetime.