FIFA World Cup, one of the biggest events in the world, is set to launch within a few days in Qatar. Many Muslim players will be representing their countries in this year's tournament.
In this second episode, we present some of these players (a miniature selection from each country) you may like to look out for.
📚 Read Also: World Cup 2022: Top Muslim Players to Watch in Qatar (Series)
Sadio Mane, Senegal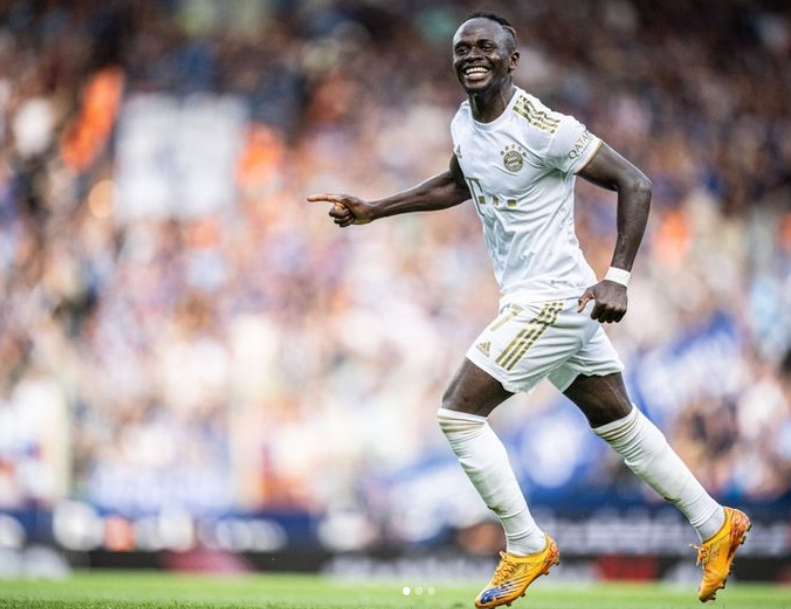 Despite reports that he has been ruled out of the tournament due to injury, Mane still remains a towering figure in the Senegalese national team..
Senegal is in Group A where they will face the Netherlands, Qatar and Ecuador.
Mane came second in this year's Ballon d'Or awards, after producing his best performance in 2022.
Mane is a practicing Muslim and occasionally is seen making du'a before the start of each match.
Kalidou Koulibaly, Senegal
Kalidou Koulibaly is a professional footballer who plays as a centre-back for Premier League club Chelsea and the Senegal national team.
Since making his international debut in 2015, Koulibaly has played 64 games for Senegal. He was instrumental in helping his country lift the 2021 Africa Cup of Nations against Egypt.
Hakim Ziyech, Morocco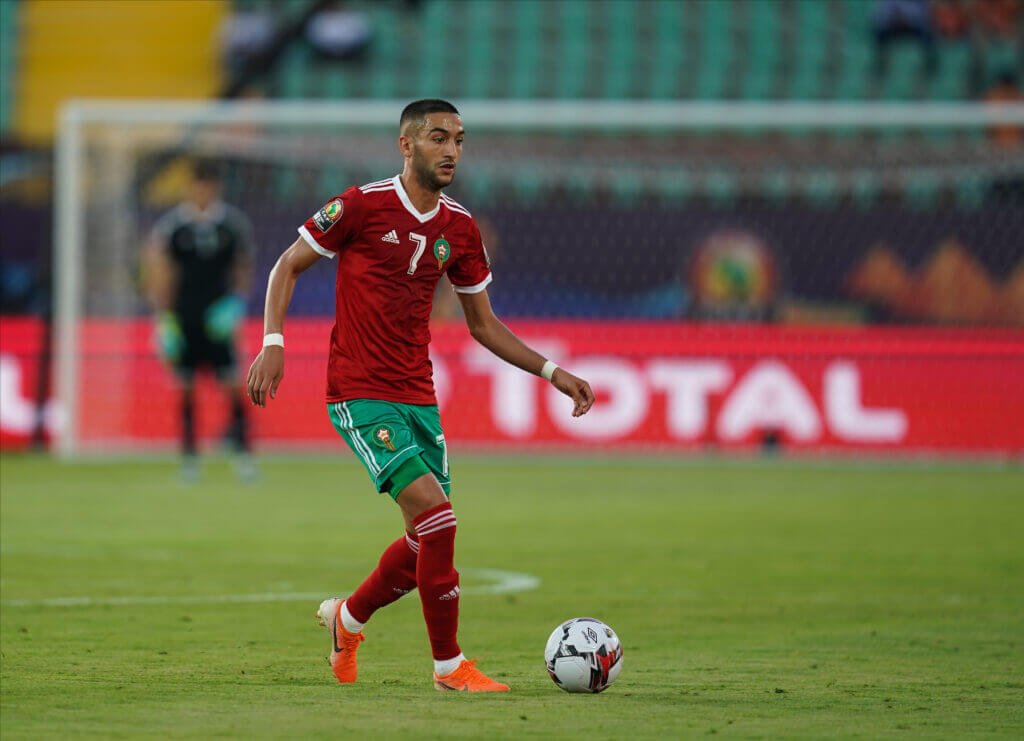 Born in the Netherlands, Hakim Ziyech began his career at the Dutch club Heerenveen in 2012. In 2020, he joined Chelsea for a hefty transfer fee of €40 million Ziyech also represents Morocco at the international level as he was selected for their 23-man squad for the 2018 FIFA World Cup as well as the 2019 Africa Cup of Nations.
Noussair Mazraoui, Morocco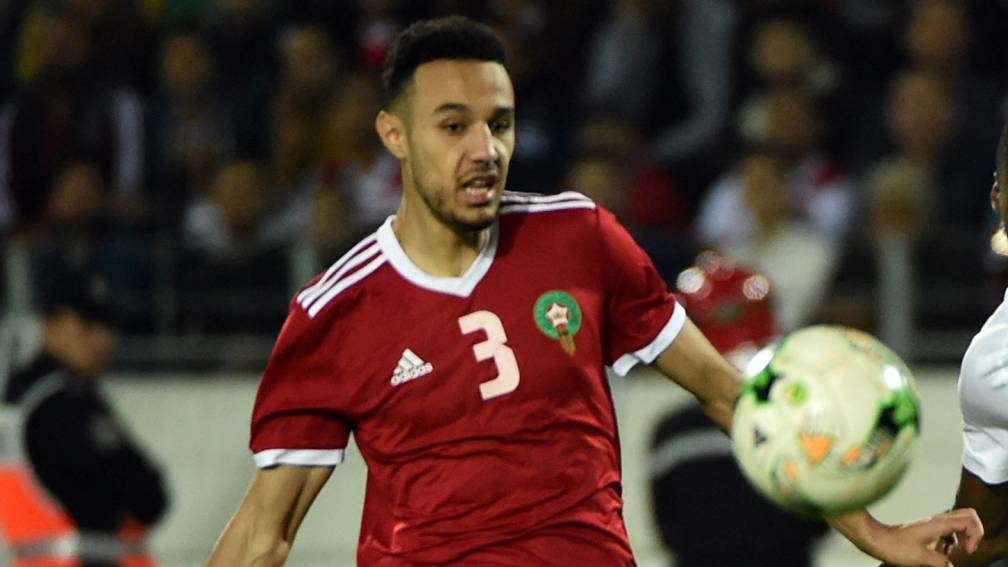 Noussair Mazraoui is a professional footballer who plays as a right back for Bundesliga club Bayern Munich and the Morocco national team.
Born in the Netherlands, Mazraoui has been representing Morocco internationally since 2017. Since his debut, Mazraoui has played 14 games for Morocco, scoring two goals.
Thomas Partey, Ghana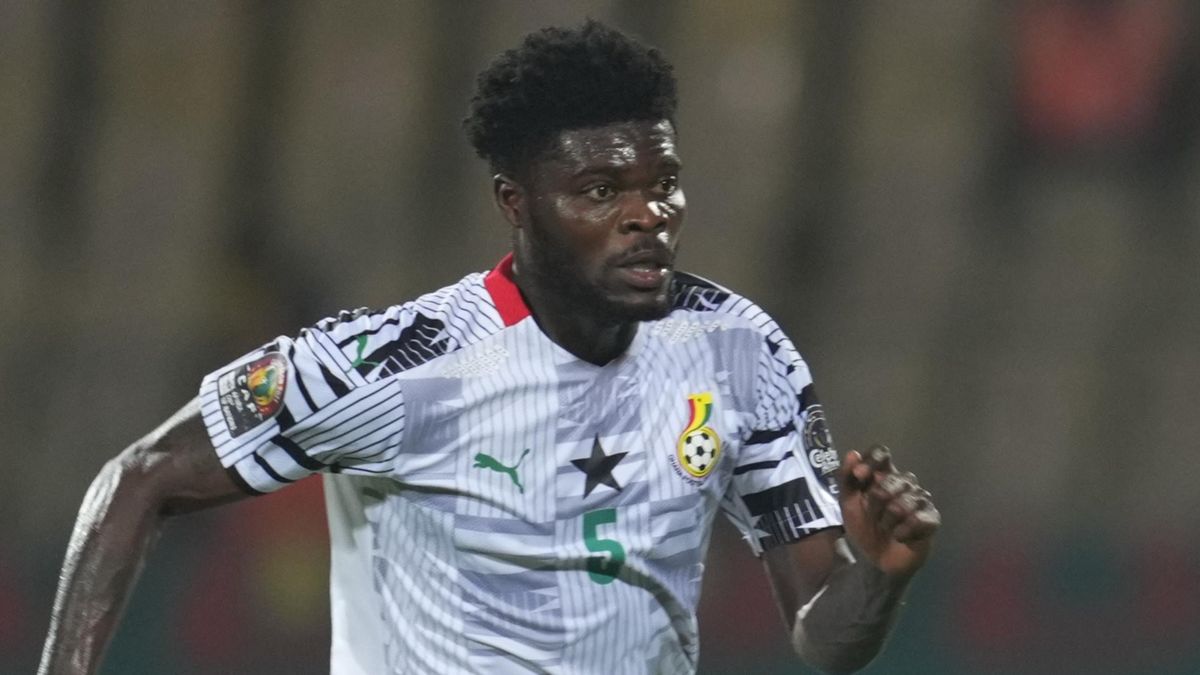 Thomas Partey is a Ghanaian professional footballer who plays as a midfielder for Premier League club Arsenal and the Ghana national team. He first represented Ghana in 2016. Overall, Partey has featured for the national side 40 times, scoring 13 goals.
Partey converted to Islam this year in March at a mosque in London. In June, it was reported that he had changed his name to Yakubu. However, he still remains Thomas Partey for legal and professional reasons.
Vincent Aboubakar
Vincent Aboubakar is a Cameroonian professional footballer who plays as a striker for Saudi Professional League club Al Nassr and captains the Cameroon national team. Aboubakar has earned 90 caps for Cameroon since his international debut in May 2010.
He was part of their squads for the 2010 and 2014 FIFA World Cups, as well as the Africa Cup of Nations in 2015, 2017 and 2021. He scored the winning goal in the final of the 2017 tournament, and was the top goalscorer of the 2021 edition.
Eden Hazard – Belgium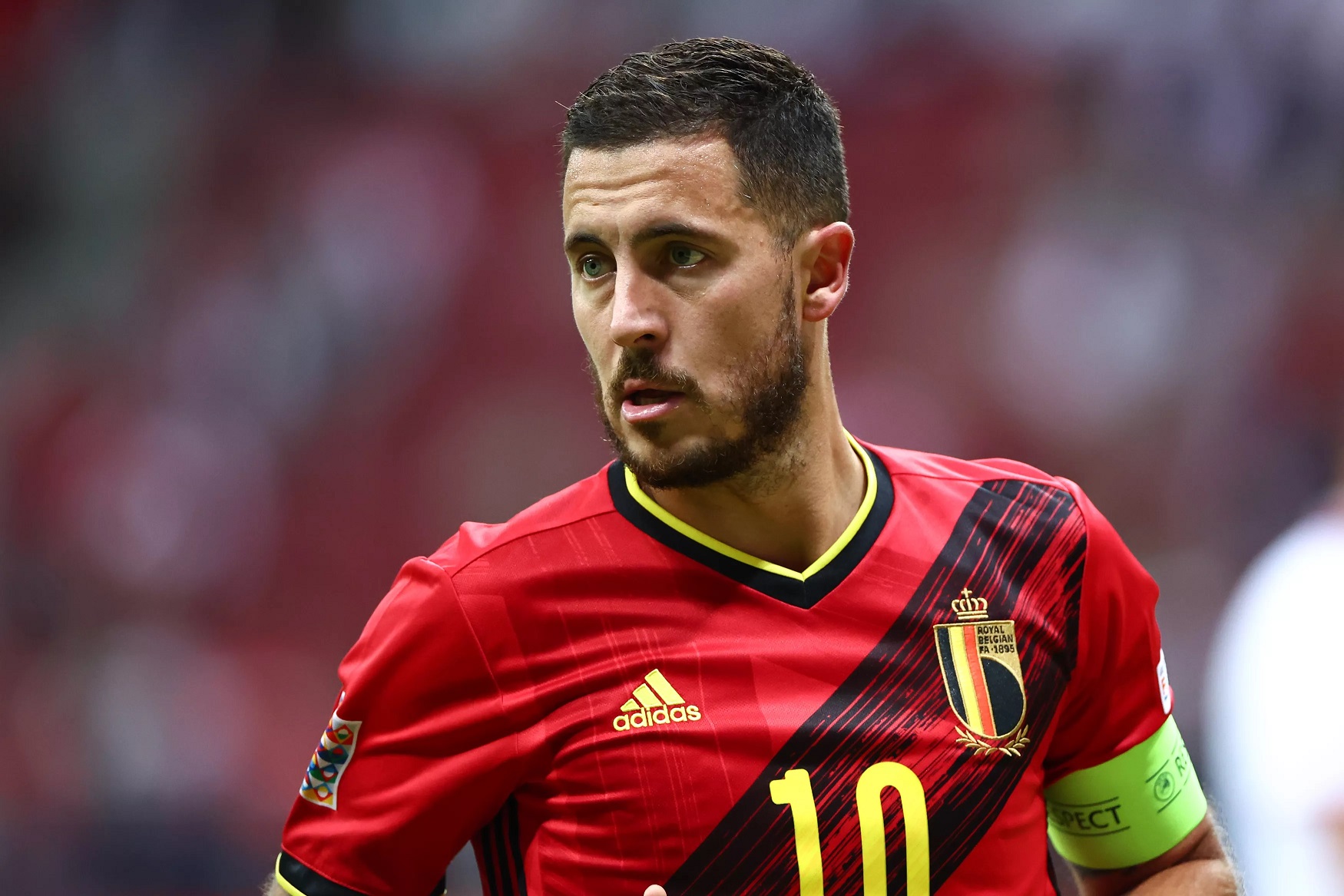 Eden Hazard is a Belgian professional footballer who plays as a winger or attacking midfielder for La Liga club Real Madrid and captains the Belgium national team.
Known for his creativity, dribbling, passing and vision, Hazard is considered one of the best players of his generation. He made his international debut in 2008. Hazard has played 122 matches for Belgium and scored 33 goals.
Amadou Onana, Belgium
Amadou Onana is a professional footballer who plays as a defensive midfielder for Premier League club Everton and the Belgium national team. On 18 May 2022 Onana was named to the squad for the four 2022–23 UEFA Nations League matches. Onana made his full international debut against the Netherlands on 3 June 2022.
Salem Al-Dawsari, Saudi Arabia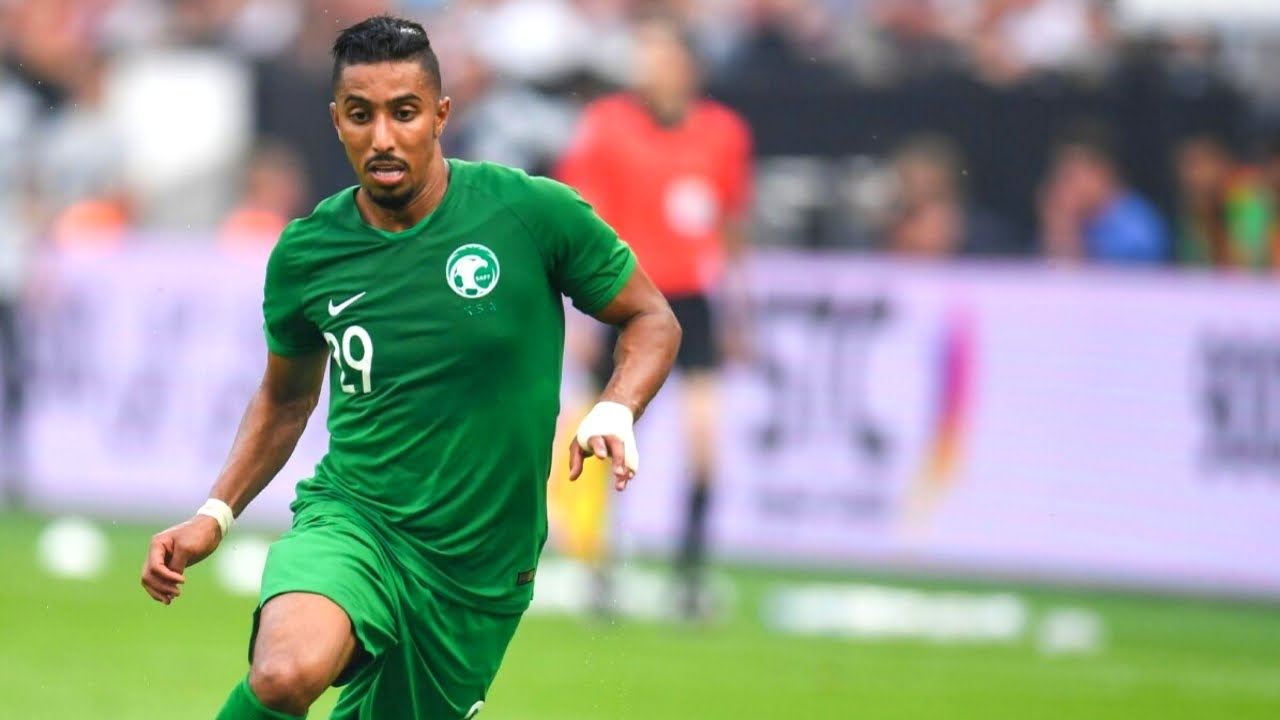 Salem Al-Dawsari is a Saudi Arabian footballer who plays as a winger for Al-Hilal and the Saudi Arabia national team. Al-Dawsari was called up to the Saudi Arabian national team for the 2014 FIFA World Cup qualifiers and scored his first international goal in an away match against Australia in 2012. He was named in Saudi Arabia's squad for the 2018 and 2022 FIFA World Cup.
Nawaf Al-Abed, Saudi Arabia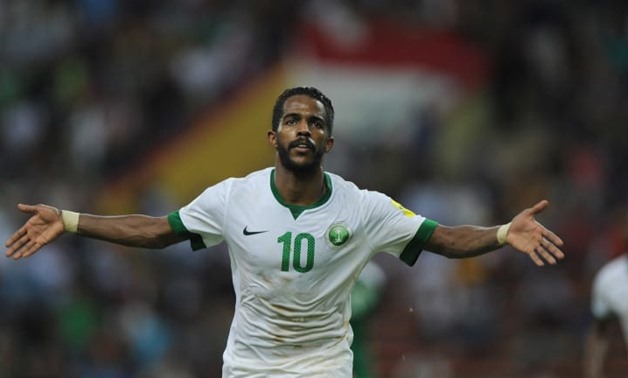 Nawaf Al-Abed is a Saudi Arabian professional footballer who plays for Al Shabab and Saudi Arabia national football team as a winger. He represented the Saudi Arabia national football team when his country hosted the 2014 Gulf Cup of Nations. He was also included in Saudi Arabia's squad for the 2015 AFC Asian Cup, 2018 World Cup in Russia and 2022 World Cup in Qatar.
Almoez Ali, Qatar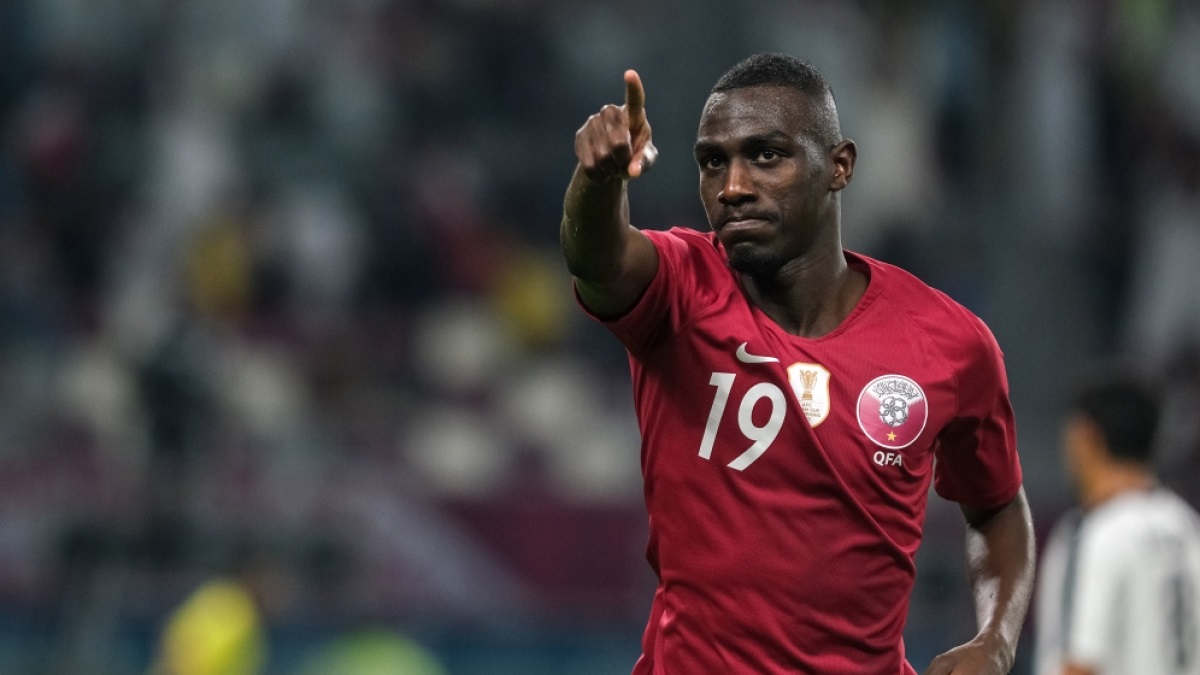 Almoez Ali is a professional footballer who plays as a striker for Qatar Stars League side Al-Duhail, whom he captains. Born in Sudan, he plays for the Qatar national team. Almoez Ali unofficially made his inaugural appearance for the senior national team in a friendly against Bahrain in December 2013.
He was selected for Qatar's squad in the 2019 AFC Asian Cup, 2019 Copa América, 2021 CONCACAF Gold Cup, and 2022 World Cup.
Akram Afif, Qatar
Akram Afif is a Qatari professional footballer who plays as a left-winger for Qatari club Al Sadd and the Qatar national football team.
Early in his career, he was considered to be one of the most promising players to emerge from Qatar. Akram has been named in a three-man shortlist for the Asian Football Confederation's men's player of the year for bringing the 2019 Asian Cup to Qatar. He won the Asian Footballer of the Year award in 2019. Afif featured in Qatar U20's AFC U-19 Championship qualification campaign in 2014.
Read More: AboutIslam World Cup Coverage
Mohamed Drager, Tunisia
Mohamed Drager is a Tunisian professional footballer who plays as a right-back or right winger for Swiss club Luzern on loan from Premier League club Nottingham Forest. Born in Germany, he represents Tunisia at international level.
Dräger made his debut for the Tunisia national team on 20 November 2018, in a friendly against Morocco, as a 79th-minute substitute for Naïm Sliti, and scored on 13 October 2020 his first goal in a 1–1 friendly game draw away to Nigeria.
Hannibal Mejbri, Tunisia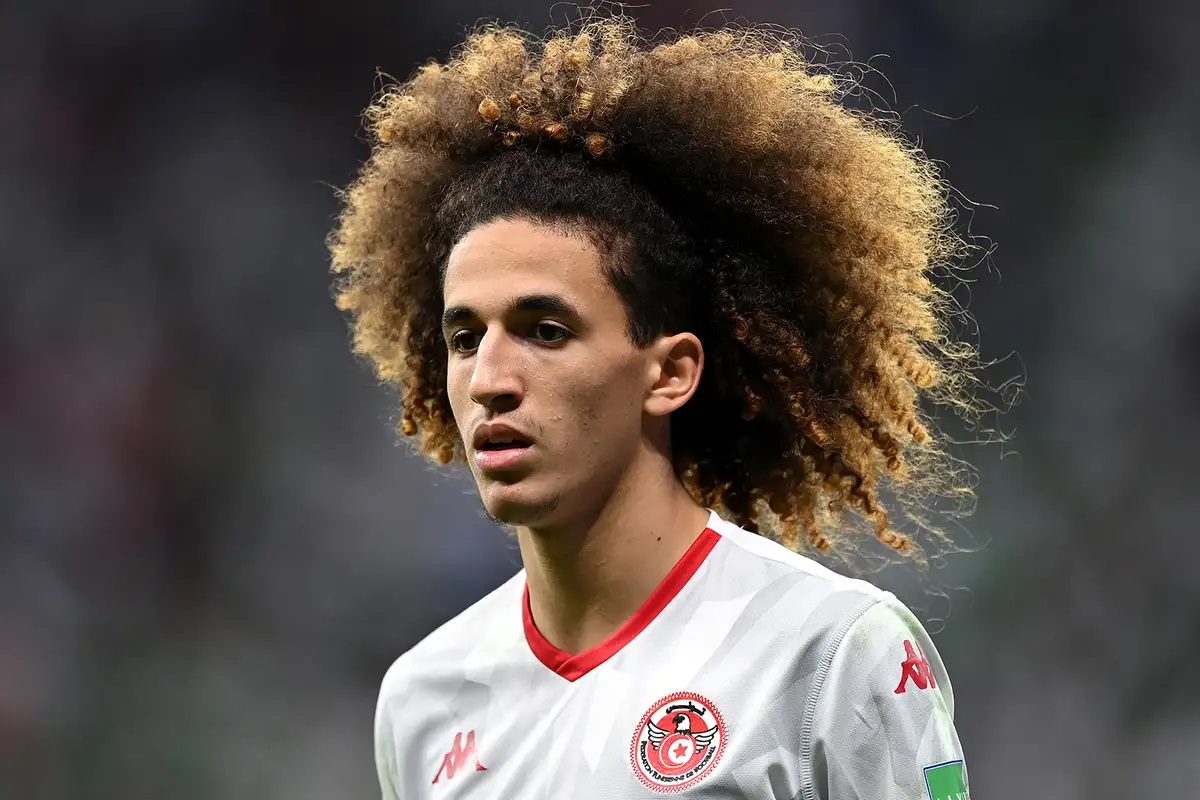 Hannibal Mejbri is a professional footballer who plays as a midfielder for Championship club Birmingham City, on loan from Premier League club Manchester United, and the Tunisia national team. Mejbri was called up to the Tunisia national team for the first time in May 2021, committing his international future to the nation of his parents' birth. He debuted in a 1–0 friendly win over DR Congo on 5 June 2021.