Morocco's football star Achraf Hakimi has been awarded "Arab Sportsman of the Year" at the Joy Awards ceremony in Riyadh, Saudi Arabia on Saturday.
The Moroccan international, who plays for Paris Saint-Germain, took to the stage accompanied by his mother, who wore a green Moroccan Djellaba, honoring the country's culture and heritage, Morocco Telegraph reported.
Hakimi gave his mother the trophy, expressing pride and happiness to his fans and for his mother's support.
📚 Read Also: Family's Love, Bond Add Flavor to Morocco's WC Triumphs & Celebrations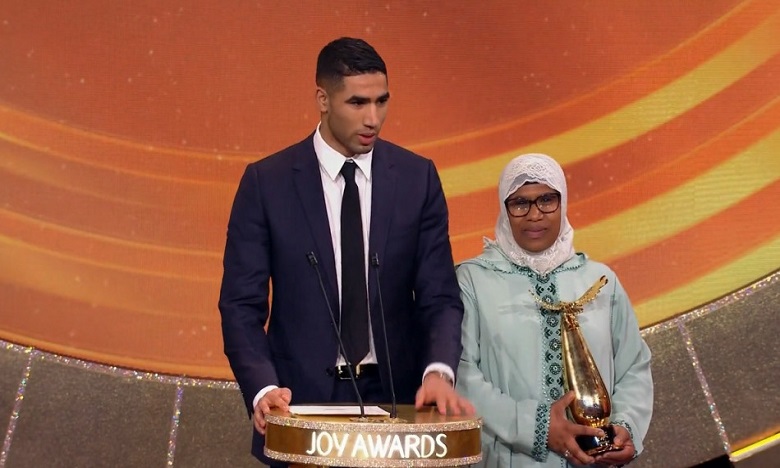 "Salam Alikum, I want to say I am really happy to be here. This is a special country. I am really happy to be with my mom. It's a support for me," Hakimi said.
"I also want to say thank my team Paris Saint Germain also my country, Morocco. Thank you for the support… I feel so proud to be here."
2022 was a year in which the defender guided Morocco to the quarter-finals of the Africa Cup of Nations.
The Atlas Lions closed out the year with an exceptional World Cup campaign in which they made it all the way to a semi-final against France – a first for an African side at the World Cup.