Liverpool Muslim superstar Mohamed Salah has performed Umrah pilgrimage to Makkah before joining the team's summer training camp in France, Al-Araby reported.
Images showing the Liverpool icon wearing the white ihram were shared on social media.
Salah is seen accompanied by two unidentified individuals dressed in traditional Gulf attire.
The images were taken before Salah traveled to France to join his Liverpool teammates in training ahead of a Community Shield game against Manchester City on August 4.
Salah played four games for Egypt at the Africa Cup of Nations before their shock second-round exit to South Africa in Cairo on July 6.
Salah is arguably one of the biggest Muslim sports stars in the world at present.
Hailing from a Muslim-majority country, Salah is a devout Muslim who often prostrates to God on the field after scoring goals – a trend in sports that Egyptian players have started since 2006 during the African Cup of Nations in Egypt- hence nicknamed the 'Prostrating Pharaohs'.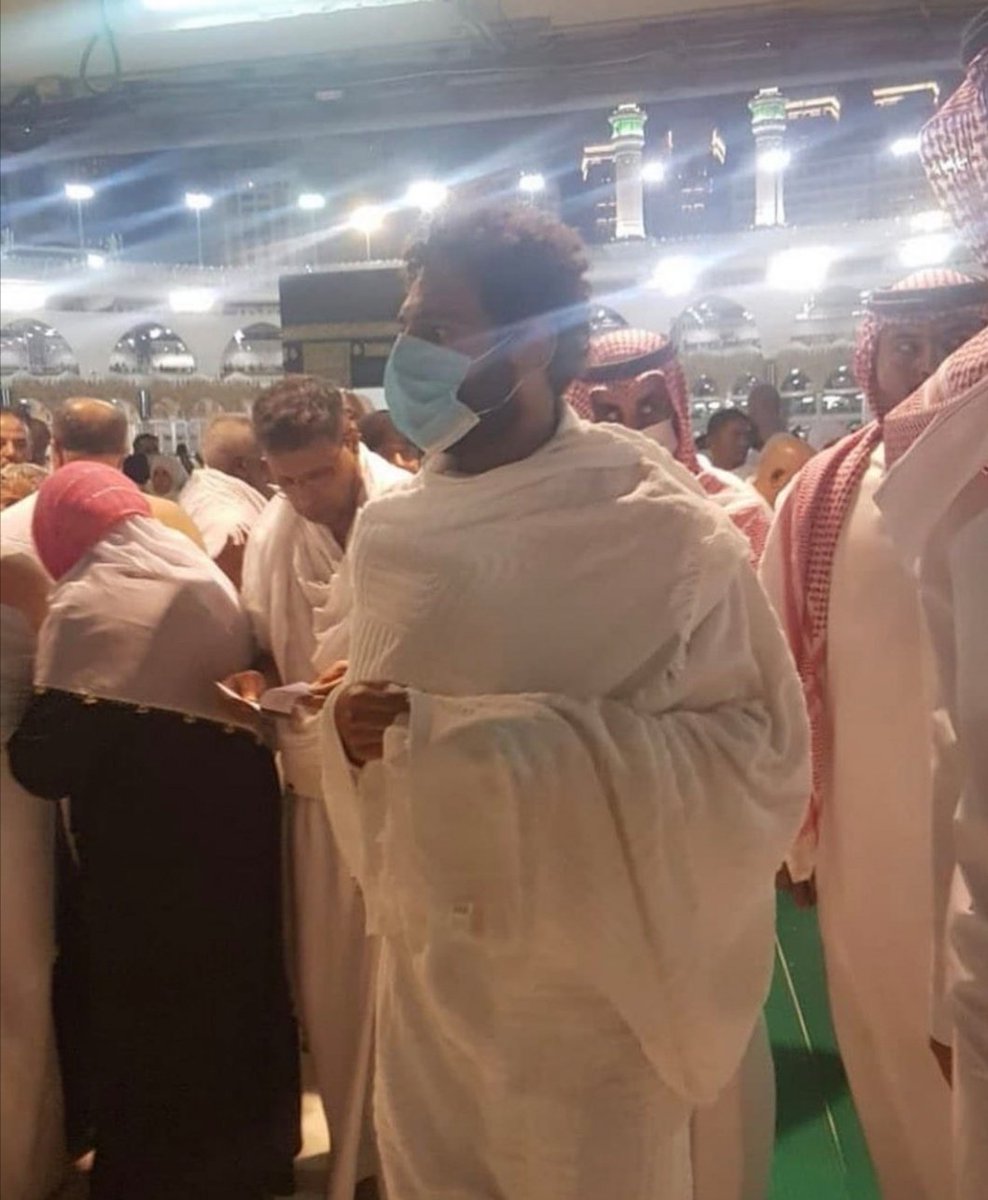 Salah's record-breaking exploits for Liverpool have earned him millions of adoring fans.
Several Muslim players have performed Umrah recently.
Brazilian footballer Sergio Ricardo Neves made a pilgrimage to Makkah, performing Umrah for the first time in his life.
In May 2019, Manchester United star Paul Pogba performed Umrah to mark the start of the Muslim holy month of Ramadan.
Chelsea defender Kurt Zouma as well performed Umrah this Ramadan. Arsenal star Mesut Özil has also performed Umrah in 2016 before EURO 2016 kicks off.
Umrah is called the minor or lesser pilgrimage because unlike Hajj it's not compulsory.
Although they share common rites, Umrah can be performed in a few hours and involves fewer rituals.