A child ducking in the corner of a room, covering his eyes with thick black circles around him, the floor in chess black and white pattern, and an armed Israeli soldier standing beside him.
This is how one Palestinian child from Gaza expressed his feelings using his crayons and white paper. Yet even this expression of trauma was censored.
In 2011 an art exhibit in Oakland, California under the name "A Child's View from Gaza" was canceled by the Museum of Children's Art in Oakland (MOCHA) after pressures by a Zionist group.
The organizers, however, managed to bring the drawings to light in downtown Oakland by rallying the community and defying the censorship. This margin of freedom isn't there in Gaza. Traumatized children are forced to suffer in silence.
📚 Read Also: Learning Courage from Palestine
Soldiers suffering from war trauma and post-traumatic stress disorder (PTSD) usually have a hard time fitting back into civilian lives. They require professional attention, a calm environment, and time to heal.
When addressing war trauma in Gaza, the nature of the conflict and victims make all the difference. What the children of Gaza go through might be unbearable for an adult experienced soldier.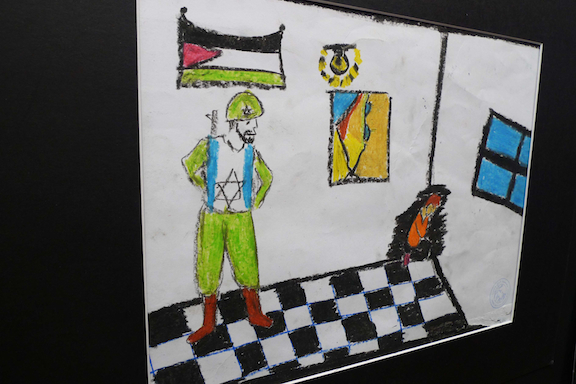 "Normal Life" in Gaza
Before delving into the war trauma experienced by Gaza children, let's shed some light on the day-to-day living situation there.
Gazans are among the most literate populations in the world, despite the fact that two-thirds of the schools are forced to operate in double shifts to accommodate the growing number of students and shortage of schools.
The highest unemployment rate in the world is in Gaza, where youth unemployment stands at 63%; three-fourth of Gazans are food insecure; 95% of the water in Gaza is unsafe to drink; 11 hours is how much Gazans are getting power per day; and, expectedly, 64% of Gazans are under the poverty line.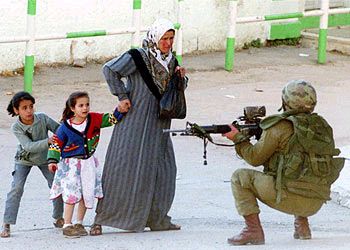 What the children of Gaza go through might be unbearable for an adult experienced soldier.
Now, with the 1.9 million children, women, and men living through this, prison bars are lowered around their 139 square miles – similar to the size of Detroit – and they are locked up on land, sea, and air. Gazans have been under a choking blockade for the past 14 years.
An average of 287 Gazans is allowed to exit the strip a day. In 2016, for example, fewer than half of the requests to leave Gaza were approved by Israel through the Beit Hanoun crossing for medical treatment abroad.
Gaza is simply the world's largest open-air prison, as many have described it.
Needless to say, development is not possible in such circumstances. In fact, the process of "de-development" is what is taking place, according to the UN. Development in Gaza is not only hindered; it is being reversed.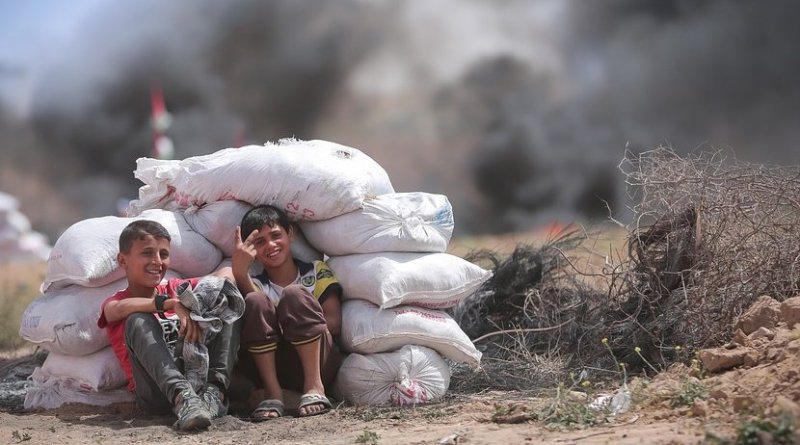 To put it in simple terms: For 1 million children "imprisoned" under severe circumstances, and being bombarded by air over the span of 13 years, the psychological impact is beyond imagination.
Continue Reading…
Pages:

1

2