Initiating river conservation programs premised on Islamic teachings, taking to the street in an 'eco-jihad', clean-up and hygiene campaigns, and learning why the practice of dynamite fishing is against the ecological message of Islam.
These initiatives, premised on the ecological teachings of Islam, are indicative of the growing environmental movement amongst Muslims.
This burgeoning 'green' movement is based on the Islamic ecological ethic, encapsulated in Qur'anic ethical principles such as Khilafah (responsible trusteeship) and enacted in a system of laws and institutions.
It is an ethic which incorporates moderation, justice, kindness, wisdom, and respect in the human-Creation relationship. It is an ethic which recognizes, in the words of one of the Muslim scholars that "it is a religious duty to safeguard our environment and advocate the importance of preserving it."
The green banner of Islam is being held aloft by a cadre of Muslim eco-warriors who are showing, through words and actions, that in being true to the teachings of Islam, every Muslim is required to exercise responsible stewardship on planet Earth. The stories of four Muslim eco-warriors, drawn from across the globe, make good examples.
From Indonesia to the UK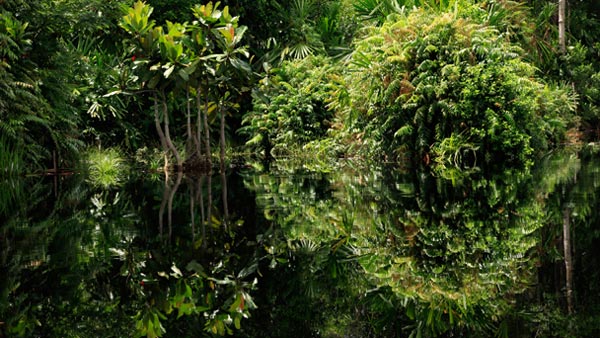 Born in Central Borneo, within reach of Indonesia's Tanjung Putting National Park, Fachruddin Mangunjaya worked as a research assistant on an orangutan conservation project while still at high school. With a major in biology in hand, he launched his environmental career at WWF Indonesia.
Mangunjaya, a prolific writer, has co-authored a book in Indonesian entitled Khazanah Alam (Exploring Islamic Traditions of Conservation) and blogs regularly here.
He manages both the Publications and Conservation and Religion Programme at Conservation International where he is active in engaging religious leaders in the conservation movement. His philosophy is fairly straightforward: "Being a good Muslim equals being a good environmentalist."
The populous Muslim country of Indonesia is teeming with eco-Islamic activities and Mangunjaya is at the forefront of many. He works on a range of initiatives throughout the archipelago, engaging pesantren (Muslim boarding schools) and religious leaders whom he believes need to be involved "intensively with environmental issues."
Mangunjaya told AboutIslam the place "to start with is Muslim institutions who need a deep understanding of the Islamic ethic" in order to propel these institutions to become more "practically involved through environmental actions."
He is also affiliated with the Greening Indonesia initiative, partnering with the foremost Muslim environmental organization, UK-based Islamic Foundation for Environmental and Ecological Sciences (IFEES). This tree-planting program will tap into the well-established network of pesantren which number close to 17,000 throughout Indonesia.
Gelling (2009) has dubbed Indonesia the home of green Islam since environmental teachings have been imparted in pesantren since the 19th century. Mangunjaya is at the vanguard of this tradition today.
Dutch revert Rianne ten Veen found her way to Islam through its powerful ecological teachings. Based in the UK, ten Veen is an environmentalist and humanitarian worker active in the Midlands Islamic Network for the Environment (MINE).
She recently authored 199 Ways to Please God describing it as a "save cash and planet book, but from an Islamic faith perspective, using quotes from the Qur'an, hadith and current examples of how Muslims are living their faith sustainably."
She does not believe in "leaving environmental issues to environmentalists" since "it is something that affects us all, should concern us all and thus all should make efforts in doing what they can."
She credits the origin of her "environmental jihad" to the time spent in Argentina as a young girl where she witnessed people eking out a living in squalor, right outside the gated compound where she lived.
With a background in law, international politics and the environment, ten Veen believes that the environment is as much about caring for people as it is about the planet. Through her community involvement, the publication of her book and her blog, Green Creation, she is working towards providing ways in which every person can re-align their daily life with their duty of care for Creation.
In her words, "The fact that many Muslims currently are not aware of the powerful environmental message of our beautiful faith only motivates me more to do my bit to change this, as we can do this, together, if we want to."
Promoting Marine Conservation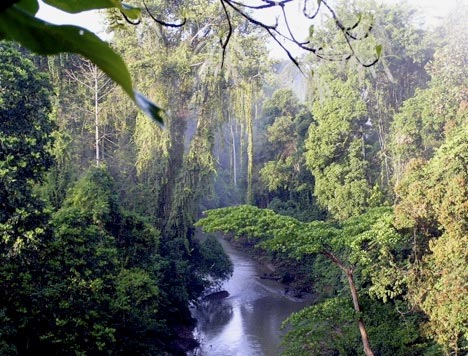 Misali Island, off the East African coast, is rich in marine and terrestrial life. The oceans are host to a variety of fish species, hard coral and endangered turtles, while the thickets of coastal forest support numerous plant and animal species.
Yet local Muslim fishers, hard-pressed to earn their living, use destructive fishing practices such as blast fishing, small mesh nets, and cyanide.
Ali Thani has worked towards changing this. Through the Misali Environmental Ethics Project, Thani, employed by conservation organization CARE, worked with community leaders, schools and fishermen to promote marine conservation through Islamic teachings.
Thani feels that "Muslims should know that the environment is not a new concept in Islam but was practiced since prophetic times; therefore, taking care of our environment… is an obligation for all Muslims."
Ali Thani probably has the distinction of being the first person to bear the title 'Islamic Conservation Officer' while working on the Misali project. During the project, he was involved in the production of educational resources, which included calendars, posters, a video and the recently published, Teachers Guide Book for Islamic Environmental Education, which he co-authored with IFEES's Fazlun Khalid, a tireless Muslim eco-warrior.
A forester by training, Thani has experience in environmental education and training and is currently Communication, Awareness and Training coordinator within the WWF in Tanzania.
His involvement in the environmental movement spans nineteen years. His passion for education is evident in his statements and actions concerning the need for facilitating "environmental awareness and actions in madaris (schools), masajid (mosques), Islamic schools and universities."
Environmental Ethics of Islam
Kashif Sheikh, the founder of iEnviro, a Muslim environmental organization in Canada and manager of the Facebook group EcoMuslims, has been interested and involved in the environmental movement for over two decades. Sheikh is confident that an "awareness of ecological ethics based on Islam will provide more legitimacy, and would catalyze faster action than otherwise."
He has been involved in raising environmental awareness and action amongst Muslims through presentations at Muslim schools and Islamic conventions. Sheikh has worked, in partnership with other organizations, towards establishing recycling programs at various mosques throughout Canada.
The increasing awareness that "a much happier lifestyle would be an environmentally sustainable one" has led to rising changes in lifestyle choices such as the demand for organic and fair-trade produce.
Sheikh recognizes that Islam presents a sustainable lifestyle choice but that many Muslims are "caught up in materialist stressful lifestyles that are not good for their health or the world." Muslims are thus in dire need to learn about and implement the environmental ethic of Islam in their daily lives.
These Muslim eco-warriors share a deep-felt conviction that the ecological ethic of Islam possesses the ingredients to transform human interaction with Creation.
Yet they are concerned that "most Muslims are not aware of the environmental message of their faith" and that "many community leaders seem to have the environment at the bottom of their list of priorities."
They are all unanimous that religious leaders, teachers and Muslim institutions constitute the bedrock for raising awareness of the ecological teachings of Islam and ensuring that it becomes a part of every Muslim's daily life. Moreover, they are paving the way for Muslims to truly reflect, in belief and actions, the Islamic virtues of protecting the environment.
This article is from our archive, originally published on an earlier date, and now republished for its importance.
References: