A Muslim scholar and her team in Eindhoven University of Technology in the Netherlands have received the Physics World 2020 Breakthrough of the Year award for creating a silicon-based material with a direct band gap that emits light at wavelengths used for optical telecommunications.
Elham Fadaly, a PhD candidate at the department of Applied Physics, received the award along with Alain Dijkstra and Erik Bakkers.
Their work was the result of cooperation with Jens Renè Suckert from the Friedrich-Schiller-Universität Jena in Germany, as well as an international team of collaborators.
As well as having applications in optical telecoms and optical computing, the new silicon-based material could be used to create chemical sensors, Physics World reported.
📚 Read Also: The Islamic Idea of Good and Progressive Life
"Silicon devices drive our information-based society, but the material's indirect band gap [an inherent property of the atomic structure, which prevents it from emitting light] has held it back when it comes to telecommunications and other cutting-edge optical applications," said jury member and editor of Physics World Hamish Johnston.
"By creating a silicon-based material that emits light at telecommunications wavelengths, Bakkers' team has opened the door to a brand new world of applications for silicon devices."
Physics World is a publication of the renowned UK Institute of Physics. Every year they proclaim a new physics discovery to be the "Breakthrough of the Year".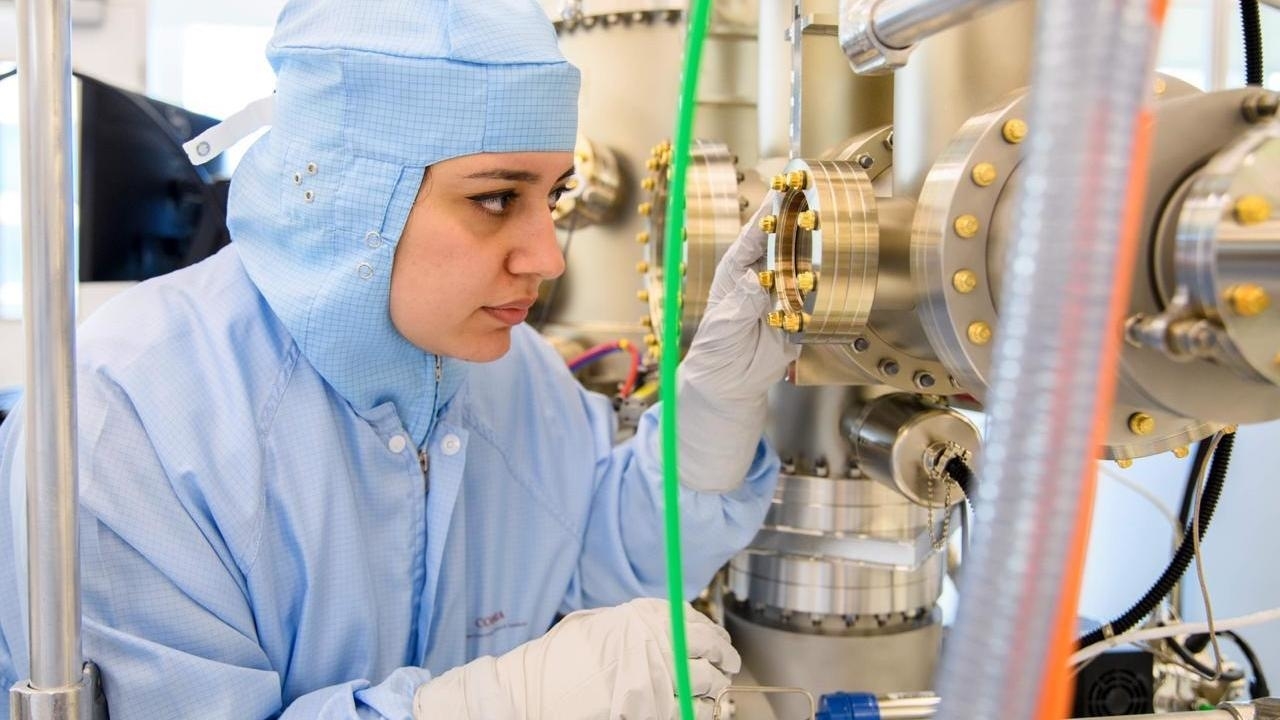 Who is Elham Fadaly
Elham was born and raised in Egypt. She studied Electronics Engineering in the American University in Cairo in Egypt. During a semester abroad amid her bachelor program in the United States in Drexel University, she became fascinated by the nanotechnology and how transformative its applications are in our daily life.
Therefore, she decided to pursue her passion towards this hidden very small world of wonders by studying a master's degree in nanoscience and nanotechnology, with a specialization in nano-electronics in the Katholieke Universiteit in Leuven in Belgium and Chalmers University of Technology in Sweden.
After her studies, she started a PhD in Applied Physics in Eindhoven University of Technology in the Netherlands. Her doctoral research is focused on the fabrication of nanomaterials for light applications and examining their optical and electronic properties.
The award is not the first for Fadaly, as she has also received the Best tech award 2020 from Kijk tech magazine.