The death of a Somali-Canadian journalist in a Friday attack has prompted an outpouring of grief, BBC reported.
Hodan Nalayeh dedicated her life to telling positive stories from a country suffering through decades of civil war, extremist attacks, and famine.
In a Facebook post, her family said Nalayeh, a 43-year-old mother-of-two who was pregnant at the time of her death, had "spent her life devoted to serving the Somali people and reporting on positive, uplifting stories" in order to "spread light and love to the Somali world".
"She brought inspiration and hope to the Somali people through storytelling. She will be deeply missed," the statement added.
Nalayeh and her husband Farid Juma Suleiman were among the 26 people killed as gunmen stormed the Asasey Hotel, where regional politicians and clan elders were discussing a forthcoming regional election.
Somalia's Islamic extremist rebels, al-Shabaab, claimed responsibility for the 14-hour assault that ended as troops killed the gunmen.
Ahmed Hussen, Canada's minister of immigration, refugees, and citizenship, himself of a Somali origin, mourned the journalist's death, saying on Twitter that she "highlighted the community's positive stories and contributions in Canada" through her work.
"We mourn her loss deeply, and all others killed in the #KismayoAttack," he said.
On Twitter and Facebook, Nalayeh showcased the beauty of her homeland and people.
"Dried fish is big business on the island of #Ilisi. They call this fish 'Shabeelka Bada,' or 'tiger of the ocean,'" Nalayeh wrote Thursday.
"People save all their lives to have a retirement by the beach, yet we have plenty of it and cannot see its value. Let's appreciate the beautiful blessings we have," she wrote in an earlier posting.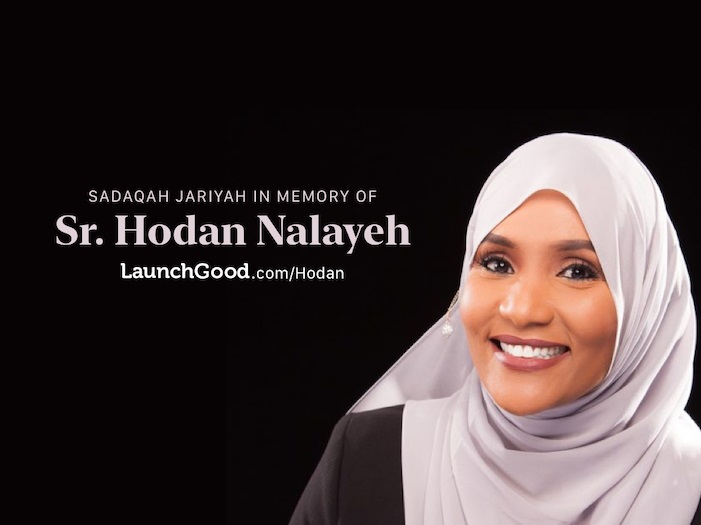 Great Loss
Nalayeh has been mourned by many Muslim scholars who commended her positive legacy.
"I'm absolutely devastated by the news of the death of our dear sister Hodan Nalayeh and her husband in a terrorist attack in Somalia today. What a loss to us," imam Omar Suleiman wrote on Facebook.
"Her beautiful spirit shined through her work and the way she treated people. She used to always take the time to send me kind messages after listening to a lecture and blew away everyone that knew her with her generous spirit. She just retweeted me yesterday about the importance of sincerity and the night prayer."
Muslim scholar Dr. Yasir Qadhi also mourned Nalayeh on Facebook.
"Our dear sister Hodan Nalayeh (whom I never had the honor of meeting, but who attended some of my lectures and always interacted with me very positively on social media) was murdered, along with her unborn fetus, and some members of her family, by the Shabab in Somali," he wrote.
"Sr. Hodan was an outstanding journalist who always tried her best to represent the best in our Ummah in her reporting and stories. I pray she is accepted, along with her family and all who were killed, in the ranks of the martyrs. It's people like her who are truly doing the right jihad, not those who murdered her."
A fundraising campaign to support Nalayeh's kids has been launched by MuslimFest on Friday. The campaign, which raised more than $16K, aims to raise $25K.
Who Is Nalayeh?
Nalayeh was born in the northern Somali city of Las Anod. She moved to Canada on 1984 at the age of six.
While in Canada her father, a former diplomat, worked as a parking attendant, according to an interview she gave to Toronto.com.
In her 30s, Nalayeh studied for a postgraduate degree in broadcast journalism and in 2014 she launched Integration TV, an online platform aimed at the Somali community in Canada and the wider Somali diaspora.
She told the podcast Meaningful Work, Meaningful Life that social media had "changed the game for how people learn about culture".
"If we don't become the creators of our own content, we are going to be at the mercy of other people telling the stories of Africa," she said, according to CBC.