WASHINGTON – As the world marks International Women's Day on March 8, social, economic, cultural and political achievements of women are being celebrated widely. The day also marks a call for action for accelerating gender equality.
The theme of this year is #BeBoldForChange.
On this day, we celebrate some hijab-wearing American Muslim women, who challenged Islamophobia and presented a shinning model for others.
Here follows a short list of some of these women who, among others, made a change and inspired others to seek it.
Ilhan Omar
Ilhan Omar became the nation's first Somali-American lawmaker after being elected last November to a state legislature with a victory in Minnesota.
The 33-year-old Omar was born in Somalia before she fled to the US to escape civil war.
She stayed for four years in a Kenyan refugee camp before ultimately moving to the Somali-American neighborhood of Cedar-Riverside, where she has lived for nearly two decades and is currently director of policy initiatives at Women Organizing Women.
Though she is a Muslim, she ran a campaign grounded in progressive agendas predicated on standing up for all Americans, regardless of faith or lack thereof.
"It is the land of liberty and justice for all, but we have to work for it," Omar told The Huffington Post in October.
"Our democracy is great, but it's fragile. It's come through a lot of progress, and we need to continue that progress to make it actually 'justice for all.'"
Ibtihaj Muhammad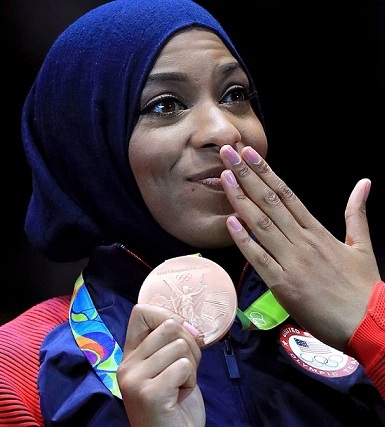 Ibtihaj Muhammad won her first Olympic medal at the 2016 Summer Olympics in Rio de Janeiro, Brazil, on Saturday, August 13, making history as the first American Muslim to compete in hijab in Olympic Games.
"It's a tough political environment we're in right now. Muslims are under the microscope," Muhammad said during the US Olympic Committee summit in Los Angeles.
"It's all really a big dream — I don't think it's hit me yet. The honor of representing Muslim and black women is one I don't take lightly."
Linda Sarsour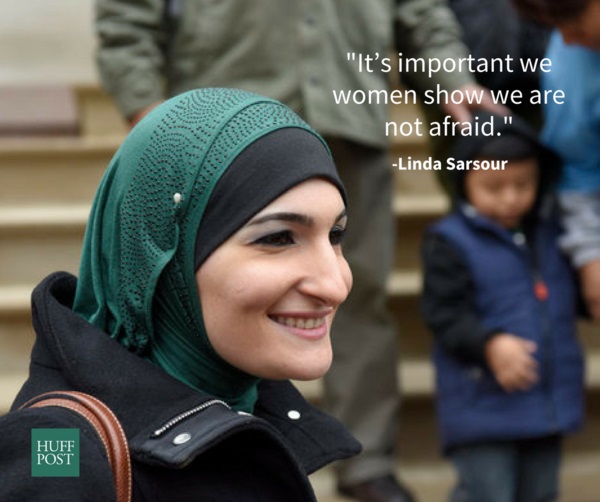 Prominent Muslim activist Linda Sarsour, 36, was one of the main organizers of the historic march that followed President Trump's inauguration.
She also created an online crowdfunding campaign to support a historic Jewish cemetery in the St. Louis suburb of University City, where vandals toppled more than 100 headstones over the weekend.
Ghazala Khan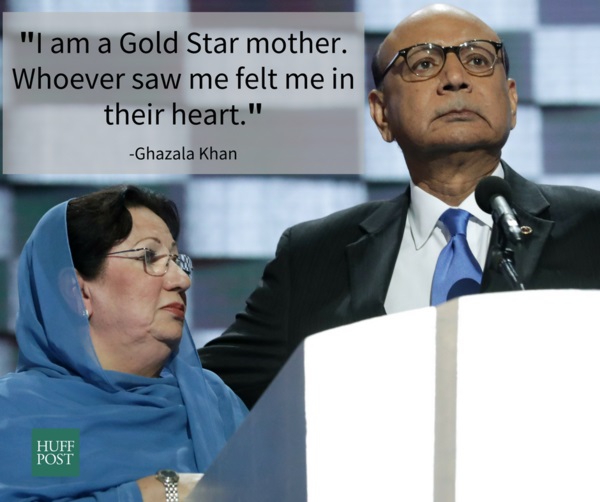 Ghazala Khan, and her husband, Khizr Khan, lost their son Humayun, a captain in the US Army, in 2002 in Iraq.
The couple made an appearance at the Democratic National Convention this summer, the occasion which the father used to blast the then Republican presidential nominee Donald Trump for his call to ban Muslims from entering the United States.
"Without saying a thing, all the world, all America, felt my pain," Khan wrote. "I am a Gold Star mother. Whoever saw me felt me in their heart."
The incident inspired hundreds of other Muslim American women to fire back at Trump on social media with the hashtag #CanYouHearUsNow. Their voices rang loud and clear.
Rana Abdelhamid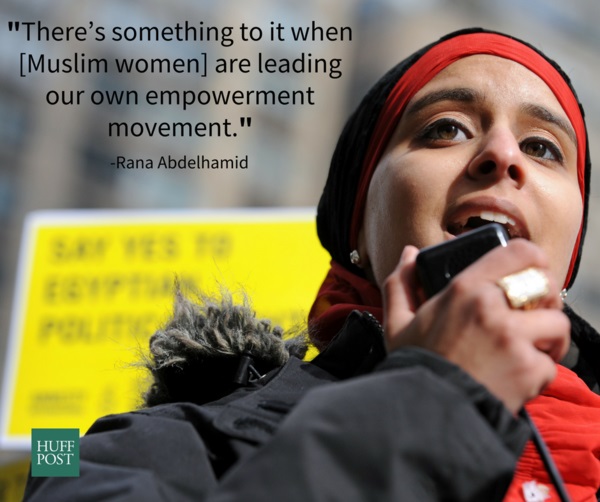 The multi-talented Rana Abdelhamid, founder of the Women's Initiative for Self-Empowerment, has dedicated her life to helping Muslim women find strength within themselves to combat Islamophobia.
She created inspiring photography series "Hijabis of New York," a Humans Of New York-spinoff, as well as teaching self-defense workshops for Muslim women, who are overwhelmingly targeted in acts of Islamophobic violence.
"There's something to it when [Muslim women] are leading our own empowerment movement," Abdelhamid told The Huffington Post in January.
Noor Tagouri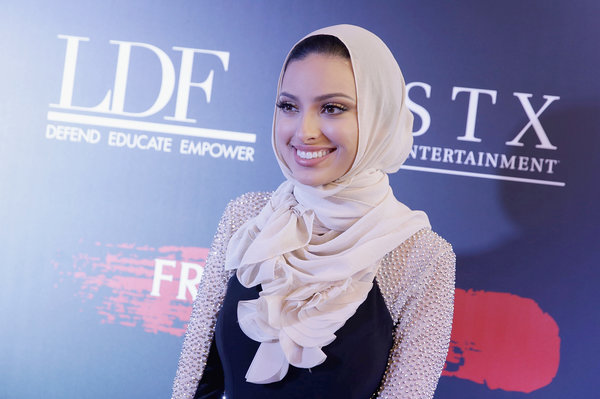 Noor Tagouri, the first hijabi American Muslim TV anchor, made an unlikely appearance in a Playboy magazine last September, saying she wants to present Muslim women proudly in the American media.
The young American Muslim produces stories for Newsy, an American video news network that produces short form video news pieces.
"I believe in rebellion as a form of honestly," she said during a Tedx Talk in 2015. "To be our most authentic self is to rebellious."
Zaineb Abdulla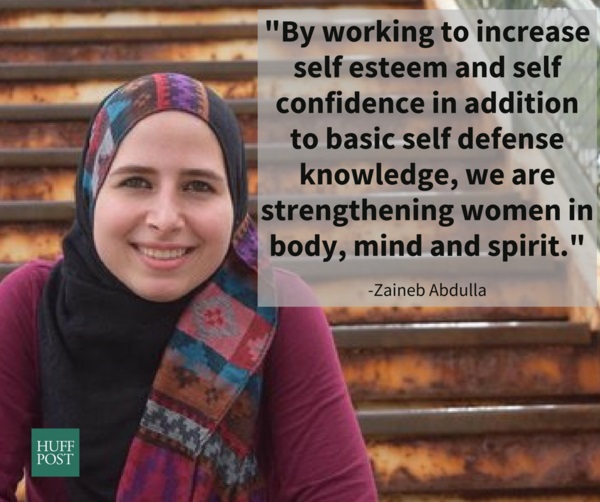 Chicago-based self-defense instructor Zaineb Abdulla responded to the fear that has gripped many in the Muslim community since after the US presidential election by launching a "Hate Crime Survival Seminar" in November.
The Muslim activist, who teaches Brazilian jiu-jitsu classes and serves as vice president at Deaf Planet Soul, a Chicago non-profit that works with people who are deaf and hard-of-hearing, was there for help.
Immediately after the election, Abdulla and fellow instructors at the organization responded to the community's concerns with a series of guide videos that have gone viral in the days since Abdulla posted them on Facebook.
Halima Aden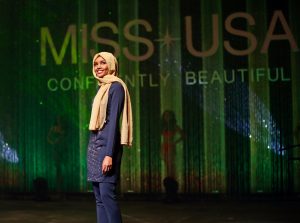 American Muslim teen Halima Aden made history on Sunday, November 27, by competing at Miss Minnesota competition in her traditional dress and modest swimwear, reaching the semi-finals of the beauty pageant.
The 19-year-old Somali-American sauntered on stage during the Miss Minnesota USA pageant Saturday night in a "burkini," a bathing suit covering her from neck to wrist to ankle.
She was the first fully covered Muslim to compete in the state pageant, where she made it to the semifinal round of 15 Sunday, but didn't advance to the final five.