The Islamic Society of Central Virginia has teamed up with Welcoming Greater Charlottesville for a community iftar gathering to celebrate the holy month of Ramadan.
The event, held on Sunday, April 10, was organized to demonstrate support for the Muslim community as well as educate the public on the holy month of fasting.
"Having it in a public space is really important number one for Muslims to feel like they're seen that they're like kind of are welcomed and invited into the Charlottesville community," University of Virginia student Shahira Ali told CBS19 News.
📚 Read Also: Ramadan in Interfaith Families: Muslims Share Their Experiences
"Also for people passing by to know that ok this is actually a thing that, there's people that are observing this right now," she added.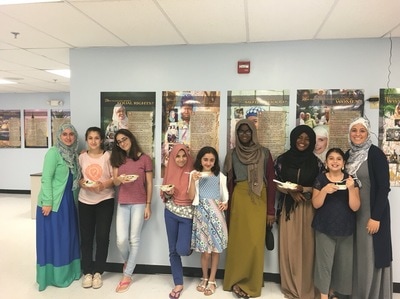 Ali was one of the 35 Muslims invited to the event. She was welcomed by Albemarle County Supervisor Ned Gallaway, Charlottesville Mayor Lloyd Snook, Pastor Sarah Kelley of the Charlottesville Clergy Collective, Albemarle County Police Chief Sean Reeves, and Kevin McDonald, the vice president for Diversity, Equity, Inclusion and Community Partnerships at the University of Virginia.
Speaking at the event, Dr. Mudhasir Bashir, the chair of the Islamic Society of Central Virginia's board, talked about Ramadan, its history and meaning as well.
Ramadan is the holy month of fasting when Muslims are required to avoid all food and drink between sunrise and sunset. Moreover, they're also encouraged to increase their charitable efforts and doing good deeds.
Social and interfaith gatherings for iftar meals have become a basic part of the holy month of Ramadan during which people come together.