"Every athlete should have the gear she needs to be the best."
A leading American sporting clothing company unveiled its first hijab for female Muslim athletes on Monday.
"Under Armour Inc." said the new move comes as a part of branding itself as a supporter of social justice, Baltimore Business Journal reported.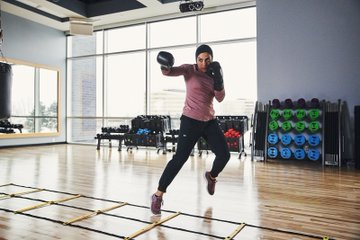 The company's CEO, Patrik Frisk, tweeted about the new product saying, "Every athlete should have the gear she needs to be the best."
📚 Read Also: Nike Releases Muslim-friendly Swimsuit Collection
The UA hijab is not the first hijab brand to target female Muslim athletes.
In December 2017, Nike launched the Nike Pro Hijab to give Muslim athletes a deserved representation in global athletic sportswear.
"We spent several years developing the UA Sports Hijab, because we wanted to ensure that when the product launched it was the best it could be," said Jennifer Smith, senior designer of women's and girl's accessories at Under Armour, said in a statement.
"Our team worked diligently to launch a quality sport hijab that will meet the performance needs of its user and ensure all female athletes are covered from head to toe no matter their size, level of performance or religion."
Hijabi Athletes
Islam sees hijab as an obligatory code of dress, not a religious symbol displaying one's affiliations.
Around the world, Muslim women are defying stereotypes to compete and excel at the highest levels of sports. This includes football, fencing, weightlifting, basketball, ice hockey and more.
In 2016, 14 Muslim women medaled in the Rio Olympics. This included American fencer Ibtihaj Muhammad, the first Muslim woman to represent the United States on the podium.