NEW YORK — As Muslims around the world grapple with the loss of 50 people in two New Zealand mosques, many Muslims in American cities said they're hoping for a change, WREG reported.
"If it's my turn to die on that day, then it's my turn to die," said Nabil Bayakly, from the Muslim community in Memphis. "And really the best place for you to die in the house of God."
Terrorist Brenton Harrison Tarrant killed 49 Muslim worshippers in Friday's attacks as he targeted Al Noor and Linwood mosques.
Jacinda Ardern, the New Zealand Prime Minister, said the victims came from across the Muslim world, with Turkey, Bangladesh, Indonesia and Malaysia among the countries rendering consular assistance.
Dozens of Memphians like Bayakly gathered at Masjid Anoor in prayer.
In October, these same faces were ones comforting the Jewish community in Memphis after a gunman opened fire in a Pittsburgh synagogue. But now, they find themselves on the other end.
In Seattle, about 250 people from different backgrounds came together yesterday at Idris Mosque to show their support for their Muslim neighbors in the American city.
According to the organizers of the event named "Cup of Tea Get to Know Your Muslim Neighbor", about 80 people were expected to attend the gathering in total, but triple that number were in attendance.
The event was planned months ago, but then the New Zealand mosque shooting happened, leaving a dark cloud over the Muslim community.
Outside the doors of the mosque, flowers and signs still sat honoring dozens of people killed. Inside the mosque, space was filled with members of the community.
One of the attendees was Izdihar Bailey, a Washington native has converted to Islam about five years ago.
She said: "I hope my background relates to Non-Muslims in order to help remove some of the mystery surrounding my religion. It's not easy, but there is a greater cause. I believe in my faith. I love Allah; I love God."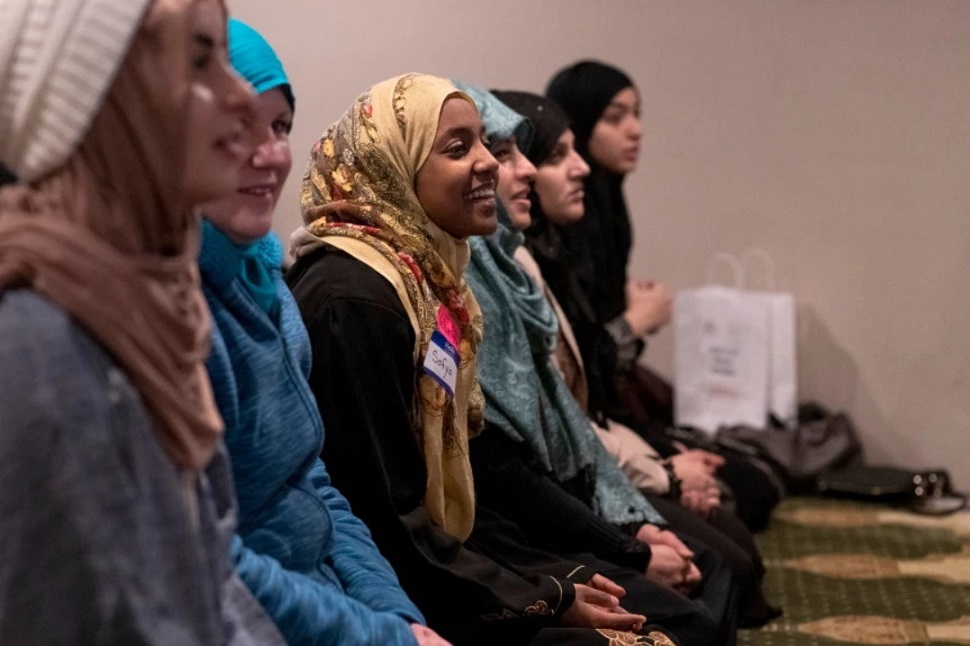 Shared Ground
On the other hand in Colorado, young Muslim children and middle-aged Jewish men, veiled high school students and police officers grabbed plates of steaming-hot food, quietly read pamphlets and visited booths staffed by smiling volunteers, eager to answer questions about their faith and culture.
"People usually only know about Muslims from non-Muslims," Imam Karim AbuZaid told Denver Post.
"We hope now, with a little effort, we can actually let people know about us, through us."
Colorado's yesterday event was planned before the shocking New Zealand attack, but it took on new significance in light of the tragedy.
The community center's gym was filled with a variety of tables, each of them with information about different aspects of Islam and Muslims around the world.
There were laminated placards, which provided statistics and interesting factoids about Muslims in countries from Afghanistan to Mexico. Posters on the wall included "What is Shari`ah Law?" and summaries of the Islamic Articles of Faith.
After the New Zealand attacks, Negash said she just wanted to cry. "It's very heartbreaking having people think that about us," she said.
One of the volunteers, Semira Kassahun, admitted that the New Zealand attacks scared her. "But at the same time. It gave me the motivation to do events like this."
50 Muslims Killed in Terrorist Attacks on New Zealand Mosques