American Muslims care more about civil rights, health care, and education reforms than foreign policy, an online survey by a coalition of national Muslim organizations has found.
The survey titled "Muslims in America Policy Poll" is an online survey of 1,500 Muslims in America.
It highlights issue and policy priorities of the Muslim community just months before the 2020 General Election.
The poll asked what issues, (unrelated to policies) were most pressing for individuals. The top issues were civil rights, healthcare, education, climate change, energy, environment, immigration, and finally foreign policy.
📚 Read Also: 1441 Review: 5 Inspiring Stories of People Who Embraced Islam
"We chose to do a deep dive in these battleground states because they hold some key pivot counties for the Muslim American community – all states which we lost by the way in the last presidential cycle except for Virginia," Aysha Ahmed, deputy national organizing director at Emgage said, Middle East Eye reported.
"[Muslim Americans] are not a large voting bloc but we are definitely a strategic voting bloc, and when we put our forces behind key pivot counties, we can win the policy changes that we want to see," Ahmed continued.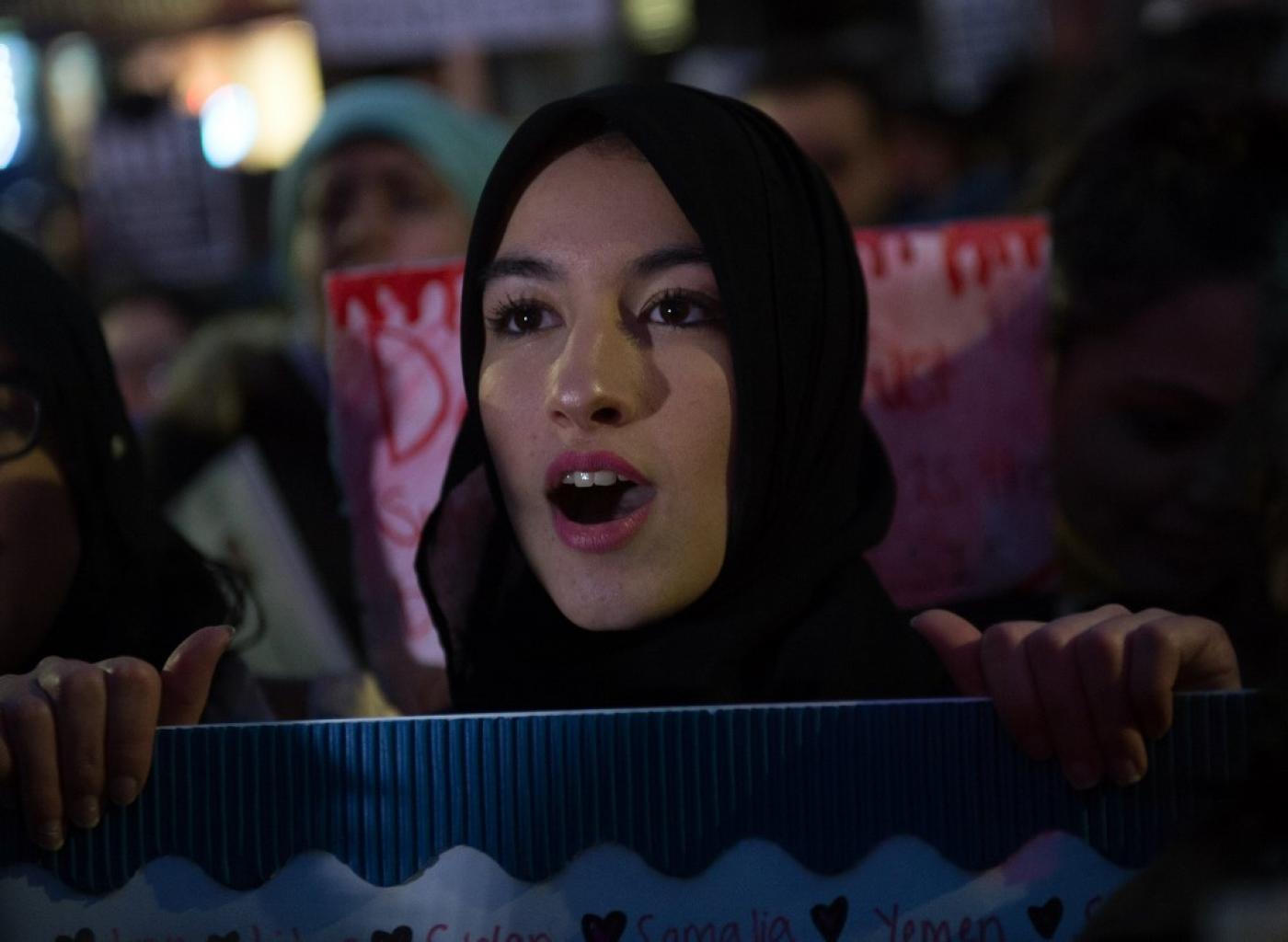 Voters & Politics
The poll is the result of a partnership of Muslim organizations, including America Indivisible, Council on American-Islamic Relations (CAIR), Emgage USA, Jetpac, Muslim Public Affairs Council (MPAC), MPower Change and Poligon Education Fund — consolidating efforts to educate and mobilize a Muslim constituency.
"Although the media and political parties and different advocacy groups have traditionally treated our community as a monolith of single-issue voters on foreign policy, I think this survey shows very clearly that foreign policy isn't the top issue for any generation or age group of the people we surveyed," Mohammed Missouri, the executive director Jetpac said during an online press conference on Tuesday.
"I think what it really shows is that Muslims care about a wide range of issues," he continued.
Yet, more than 60% of respondents said they would like to see policy changes to the Trump administration's Muslim Ban.
The highest percentage of participants in the survey were between the ages of 40-54 (21 percent) and 55-69 (17 percent).
The poll also included the results from those who labelled themselves "non-Muslim allies", a group that overwhelmingly prioritized issues similarly to the Muslim American poll-takers.
According to the Pew Research Center, the number of Muslims living in the US increased from 2.5 million to 3.5 million from 2007 to 2017. Roughly a quarter-million of them are Latinos.