Prominent Muslim groups have announced they would boycott White House Eid Al-Fitr celebration over the US administration's stance on Israel Gaza conflict.
"We cannot in good conscience celebrate Eid with the Biden Administration while it literally aids, abets and justifies the Israeli apartheid government's indiscriminate bombing of innocent men, women and children in Gaza," Nihad Awad, the national executive director of the Council on American Islamic Relations (CAIR) said in a statement.
"President Biden has the political power and moral authority to stop these injustices. We urge him to stand on the side of the victims and not the victimizer."
📚 Read Also: The Rock Inside Al-Aqsa Mosque – What's It All About?
"The American Muslim community has been incredibly disappointed and deeply disturbed by the Biden Administration's unbalanced response to Israel's planned ethnic cleansing in Sheikh Jarrah, attacks on worshippers at Masjid Al-Aqsa and the bombing of civilians in Gaza, which we would have expected from the previous administration.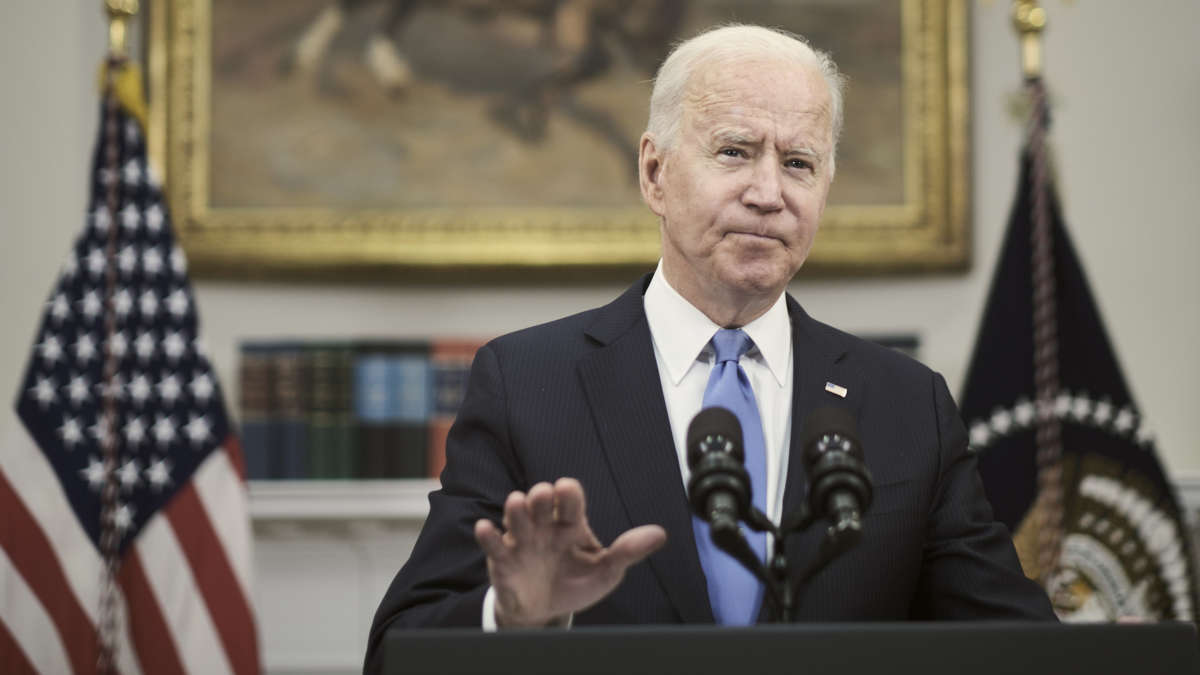 "If the White House continues along this morally-unconscionable path as more Palestinian children die, the White House risks causing severe damage to President Biden's relationship with American Muslims and all others who defend civil and human rights."
CAIR joined other American Muslim organizations in cancelling our plans to take part in President Biden's `Eid celebration.
American Muslim Bar Association, American Muslims for Palestine (AMP), Council on American-Islamic Relations (CAIR), Jetpac Resource Center and ICNA are among more than 30 groups calling for the boycott.
Progressive organizations, including CODEPINK, Jewish Voice for Peace and the Virginia Coalition for Human Rights have also added their names to the statement.
"We cannot celebrate Eid with a president who justifies the killing of our brothers and sisters in Palestine," the statement said.
Not Blaming Israel
Biden had announced the Eid celebration earlier this week in a White House statement that said: "Palestinians – including in Gaza – and Israelis equally deserve to live in dignity, safety and security."
He, however, failed to condemn the Israeli attacks against Palestinians, including air raids which have killed at least 188 Palestinians, including dozens of children.
"We don't want any Muslim to attend the Eid festival tomorrow that is organised by the White House at the expense of our people, at the expense of our blood," Osama Abuirshaid, AMP's executive director, said at a rally in Washington on Saturday, Middle East Eye reported.
Thomas Jefferson was the first President to host an iftar, the meal breaking fast during Ramadan, at the White House in 1805.
Every President since Bill Clinton in 1996 has hosted an iftar for members of the community during their presidencies. President Trump ended the tradition in 2017 and restarted it in 2018 but largely limited invitations to foreign diplomats.