Three Muslims made history in Tuesday's elections, becoming the first-ever Arab American and Muslim mayors to get elected in Dearborn, Dearborn Heights and Hamtramck mayoral races.
A night of Muslim celebrations in Detroit started when State Rep. Abdullah Hammoud was elected as Dearborn's seventh mayor, becoming the city's first Arab American and Muslim to win the spot on Wednesday, The Detroit News reported.
Hammoud received 55% of the vote, defeating former Wayne County Commissioner Gary Woronchak who got 45%, according to City Clerk's unofficial results early Wednesday morning.
📚 Read Also: Meet Canadian Muslim Winners in 2021 Federal Election
The 31-year-old state House lawmaker took the stage at Mohammed Turfe Community Center near Schaefer close to 11:30 p.m. and declared victory.
"To the young girls and boys who have been ridiculed for their faith or ethnicity, to those of you who were ever made to feel that their names are unwelcome, and to our parents and to others who are humiliated for their broken English and yet still persisted — today is proof that you are as American as anyone else, and there is a new era in Dearborn," he told an audience of hundreds.
Dearborn is considered the birthplace of Ford Motor Co. and has drawn international attention as the hometown of Henry Ford, Greenfield Village and its sizeable Muslim population.
Hammoud's election could be a sea change for the city and its growth, said Mahdi Shukr, a resident who volunteered with his campaign.
"It's very exciting to see the innovation that's going to come with someone that's 31 years old who is willing, ready and able to take on the hardest problems that we have been facing," he said. "I'm just ready to have a city that's able to compete with cities not only in the county, but in the state and across the United States."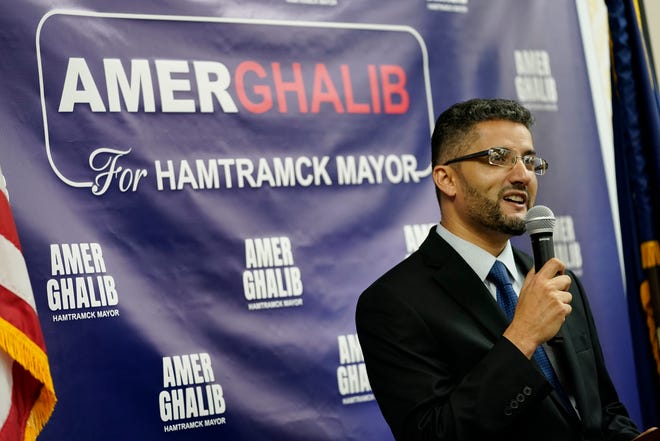 Hamtramck Too
Amer Ghalib, a 42-year-old health care worker, has defeated Hamtramck Mayor Karen Majewski, marking the first time in 100 years that a non-Polish mayor will lead the city.
Ghalib captured 68% of the vote with 100% of precincts reporting. Majewski, who was running for a fifth term to lead the growing city of 28,000 residents, captured 31% of the vote, Detroit Free Press reported.
Ghalib will be the first Arab American and first Muslim to lead Hamtramck, which has the highest percentage of immigrants among cities in metro Detroit. About half of the city is believed to be Muslim.
His election win represents a seismic shift in a city that did not have an Asian or Muslim council member until the 2000s, becoming majority-minority in makeup in the last decade.
Born in Yemen, Ghalib immigrated to the US at the age of 19, working 10 hours a day in a factor making plastic parts for cars. He later graduated with a degree in biology from Wayne State University and then a medical degree from Ross University School of Medicine in Dominica.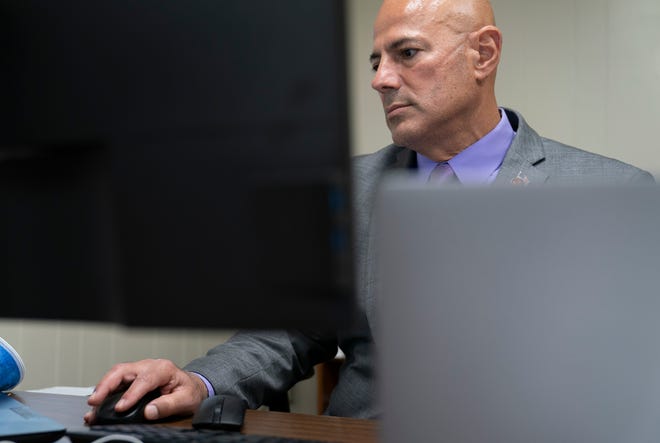 Dearborn Heights Muslim Mayor
Lebanese born Bill Bazzi, 58, became the first elected Arab American and Muslim mayor for the city of Dearborn Heights as he fended off a challenge from Council Chairwoman Denise Malinowski Maxwell, 61, Detroit Free Press reported.
Bazzi was appointed mayor after Mayor Daniel Paletko's death in January of COVID-related symptoms.
With all precincts reported just before 1:30 am Wednesday, Bazzi took about 72% of the vote to win a full term as mayor.