Closing Doors
The mosque has closed its doors as a result of the incident.
"Inshallah, we will be opening the masjid once the investigation has been completed, and once we are sure that it is safe and secure for all of our congregation to return," added the mosque.
"We pray that our brother is in a better place. We ask you that you spend your time praying for him and his family in these testing times."
Members of the mosque expressed shock when they heard about the stabbing.
"From what I know, ever since I've been going there, something like this has never happened. There's never been any acts of violence in that mosque or even outside that mosque," Shehroz Shabbir told CBC News.
"I'm just completely overwhelmed and shocked by the incident that took place last night."
Shabbir, a long-time mosque member, also knew Zafis and described fond memories of him.
"Ever since I could remember, I would see him. He spoke different languages. He treated everyone very kindly," Shabbir said.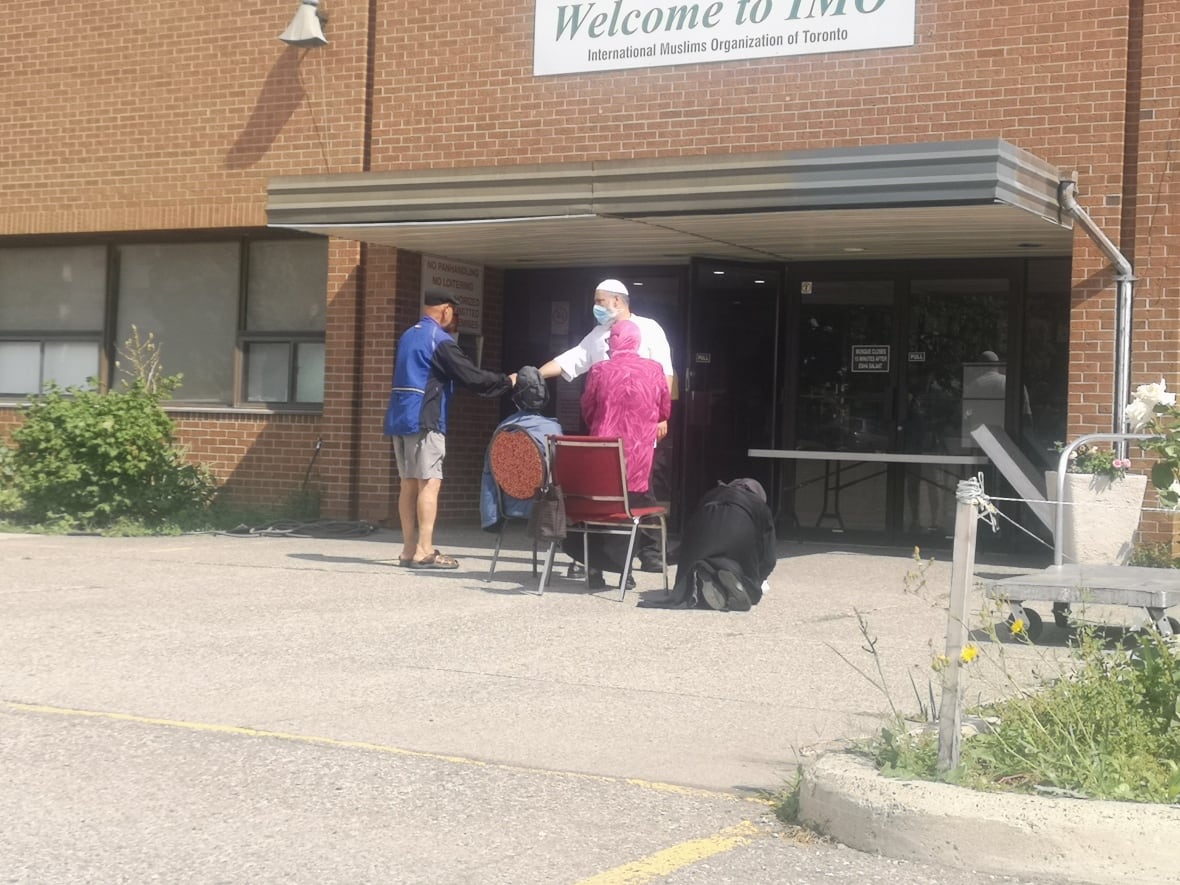 Condolences
Meanwhile, major Muslim organizations have issued statements offering condolences and prayers to the family of the deceased Muslim. They also called on the community to be calm.
"We are deeply saddened and shocked with the news of the murder of a brother after sunset prayer at IMO," said the Canadian Council of Imams in a statement.
"The investigation is ongoing and we are encouraging everyone to remain calm and vigilant. Our thoughts and prayers for our brother, may Allah accept him as a martyr."
"We are saddened to hear about the death of one of our brothers last night outside the International Muslim Organization in Toronto," said ISNA Canada.
"The brother was a community member for many years. Let us show the support he and his family are deserving of through dua. Please keep them all in your prayers. May Allah grant him Jannatul firdous and give his family strength and patience during this difficult time."
"MAC expresses its condolences to the family of the victim and the congregation of the IMO of Toronto mosque," said the Muslim Association of Canada. "Authorities are responsible for keeping us protected and safe at all places of worship. Every resource should be used to find the person who committed this horrific murder."
Investigators are searching for a male suspect with a slim build wearing a black hoodie and dark pants. On Sunday, police released a security video of the suspect.
Police have not confirmed whether the killing is a hate crime. Imam Ayman Tahir said he is urging people not to speculate.
"We don't know anything. The community is in shock, in grief, and in denial. We're waiting for the police investigations," he said.
Pages: 1

2