Canceled events, mosque closures, school shutdowns, and staying home are designed to serve one common goal – maintaining social distancing.
For Muslims, the impact of social distancing can have serious spiritual implications.
As the COVID-19 virus outbreak causes global concern and panic, public health experts urge individuals to practice social distancing to help flatten the curve and stop the spread of Coronavirus.
Although social distancing is completely necessary at this stage of the outbreak, Muslim converts, single Muslim households, and the elderly are left to wonder about the implications that social distancing will have on their mental and spiritual health.
Feelings of religious isolation have already been a major issue amongst Muslim converts, single Muslims, and the elderly. However, we are now entering into unchartered territory and social isolation leaves Muslims with no choice other than using technology as a means of communication and spiritual connection.
"I have felt isolated in the sense that I'm someone who thrives on the energy of being with people and having conversations in-person. Anytime I need to have a meeting with someone professionally or personally, I try to make it happen in-person for that reason, so this time has been very difficult and trying in that regard," Saadia Ahmad, a single Muslim woman from Boston, MA told AboutIslam.net.
"But what's been helpful and therapeutic for me is being connected online, via social media, on the phone, and through platforms like WebEx and Zoom. I can't imagine what this would be like if this happened before all of this technology existed.
"An online community (and people who we have deep relationships with but who are not physically with us, whether in the same room or on earth anymore) is somewhat like a real community. It's not physically present but is very much real, vibrant, alive, and able to provide similar support, love, and wisdom, even if not in the same way as in-person," she added.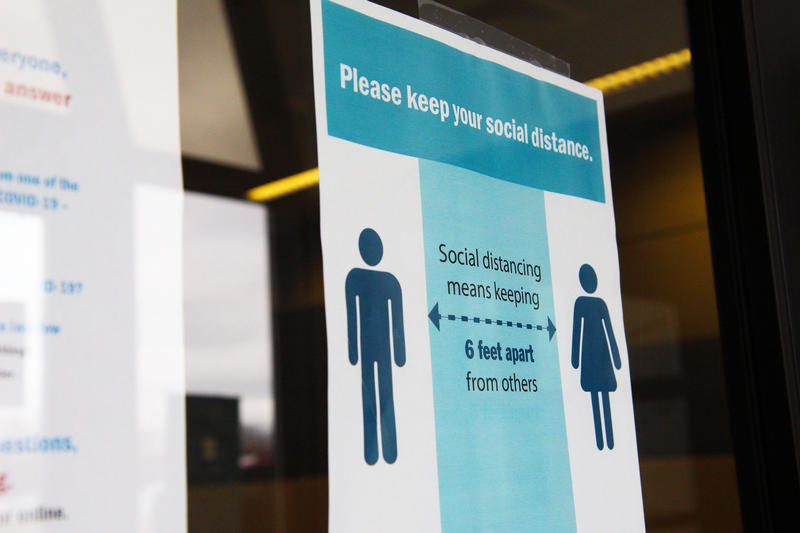 Blessing in Disguise
About 20% of American Muslims are converts — people who didn't grow up with the religion and often don't have any cultural ties.
According to an article written by KALW, being a convert can be a lonely existence, but relying on the internet can also be risky.
Hours and hours of being online alone can expose new converts to more non-mainstream, hardline materials. And they can encourage what some say is a skewed understanding of the religion — things like how to marry, what to wear, what to watch or not watch.
"Social distancing is spiritual communing. Staying home is an act of love for our neighbors that we actually take in solidarity with one another. Right now I feel so much more connected to people because we are all taking this act of care and love for each other's well being serious. For me, this temporary physical separation is a beautiful symbol of a much deeper interconnection," Rose Deighton, an American Muslim convert told AboutIslam.net.
"That being said, I have made zikr over the phone with a few friends and made an extra effort to reach out online and FaceTime with people I love. It has given me strength in my most anxious moments to hear their voices.
"I think we should all make efforts to reach out. Reach out to the ones who are alone, vulnerable, elderly. But also reach out to the strong ones, the people in the community working to support others. They need us too," she added.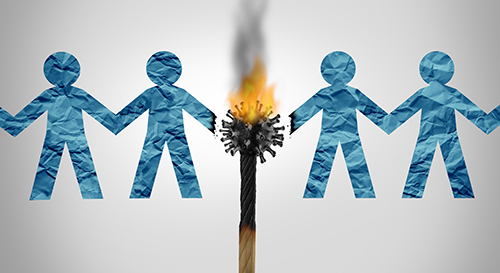 Single Muslims
Single Muslim households are also impacted by social distancing, as they may experience more isolating moments in their homes alone for an extended period of time, especially if quarantined. Technology and the internet helps but it holds no comparison to the power of human-to-human connection.
Although it remains a challenge, single Muslims are committed to social distancing and doing what's necessary to lessen the impact of this outbreak.
"As a single Muslimah, I do not feel like there will be a spiritual impact with social distancing, only a social impact. I say this because my spirituality is separate from other people, events and gatherings. Of course, these add to our spirituality, but it doesn't make or break it," Saudia Shabazz, single Muslim woman from Atlanta, GA told AboutIslam.net.
"Also with social media, there are many ways to feel Islamically or socially connected. I am hoping that this virus is eradicated before a mandatory shut-in is put in place."
"For single Muslims, I would suggest connecting online – ideally through a video platform to make it feel as real as possible. While not ideal, this is likely going to be our reality for the foreseeable future, and as Muslims, I believe we have an obligation to adapt to serve and protect the larger public good, even if it causes inconvenience for us," Saadia Ahmad told AboutIslam.net.
Although social distancing can have an impact on an individual's spiritual and mental health, social distancing has proven to work to combat the spread of this global health crisis.
It is essential for Muslims to make more of an effort to stay connected to one another and to make an effort to support and connect with our elders during this time. The elderly and immunocompromised community members may be practicing a higher level of social distancing and they shouldn't be forced to suffer through spiritual isolation too.
Our communal obligations are still a critical part of our lives as Muslims and we must continue to identify strategies and alternatives to remain connected during this immense trial.