Islamic nonprofit organizations are an integral part of the Muslim community in America.
Most Muslim nonprofit organizations are Masjids, while others have specific roles such as civil rights, legal services, social services, and education.
However, during these times of a global pandemic and an economic crisis, Muslim nonprofits are feeling the pressure of an unknown future.
According to America's Charities Inc., "The cancelation of fundraising galas and partner development conferences further exacerbates the situation and strains their finances, capacity, and resources. The long-term impact on nonprofits' bottom-line will affect the capacity of many nonprofits to serve their constituents in the months, and possibly years, to come."
The federal government is providing loans with a 2.75% interest rate to nonprofit organizations impacted by the COVID-19 pandemic. However, this is not an option for Muslim nonprofits who aim to avoid interest-bearing loans.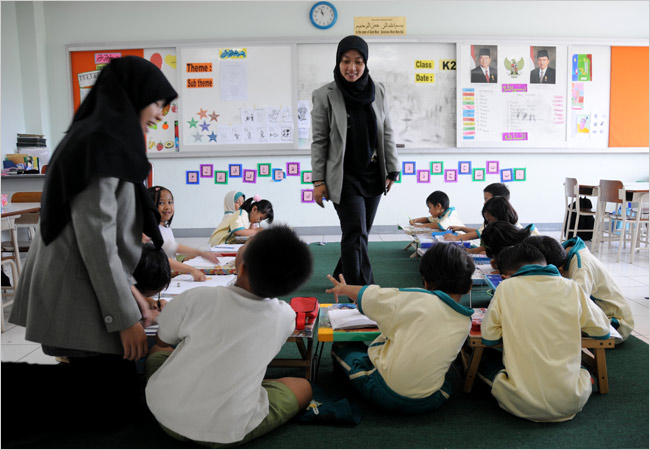 The Major Impact on Our Islamic Schools
Aside from our local mosques, our Islamic schools are one of the most significant Islamic nonprofits in this country. There are well over 300 Islamic schools in the US. They are primarily privately funded by donors and financed through tuition payments.
"Islamic schools are bracing for parents to pull their children out and many of us (non-profit leaders) are unsure of whether our donors will be able to pull through in these difficult times," Shaza Khan, leader of Islamic Schools League of America, told AboutIslam.net.
"One of the biggest worries for many nonprofits, especially Islamic schools, is the impact of their annual fundraisers being canceled. This is often the way many organizations close their budget and they don't know how they will achieve that now," Shaza Khan shared with Aboutislam.net.
Saving Our Organizations
The American Muslim Community Foundation is a grassroots, national community foundation in the United States. Our focus is on creating Donor Advised Funds, Giving Circles, distributing grants, and building endowments for the Muslim community.
In partnership with a coalition of leaders from across the nonprofit sector, The COVID-19 Response Fund for Nonprofits will provide flexible financial resources to organizations across the country working with minority communities who are disproportionately impacted by the coronavirus outbreak.
One-time operating grants will help fund organizations that have had to cancel events that will impact their operational budget.
"We understand the COVID-19 pandemic is impacting nonprofits in many ways, including increased demand for their services, lost revenue due to closures and cancellations, as well as other challenges," Muhi Khwaja advocated in his Launchgood campaign.
"We are working closely with national partners to ensure that financial resources can meet the greatest needs in communities disproportionately impacted by COVID-19."
In addition to the great work being done by organizations such as, American Muslim Community Foundation Community, individual Muslims around the globe are coming together to offer their personal finances, time, and resources to local nonprofit organizations across the country.
The Facebook campaign for ICNA Relief has raised well over $25,000 since the onset of this global health crisis.
Please continue to give to organizations you regularly support, and those that need your help at this crucial time.
PLEASE SUPPORT THE COVID-19 RESPONSE FUND FOR NONPROFITS
Donate to support all of the nonprofits affected and you trust AMCF to be a good steward of your donation.
To make a donation by check, other assets, or to direct an IRA Qualified Charitable Deduction (QCD) to American Muslim Community Foundation for The COVID-19 Response Fund, contact AMCF's donation team at [email protected] or 844-426-3863.