Oscar-nominated actor Riz Ahmed has announced a new initiative to combat Hollywood's stereotypical and "toxic" portrayal of Muslim community, saying "The Islamophobia industry is one that measures its cost in blood."
In a passionate speech shared on social media and YouTube, the Muslim star described his own difficult experiences, including aggressive interrogation at airports, The Guardian reported.
"The problem of Muslim misrepresentation is one that can't be ignored any more … and it's a problem that a handful of prominent Muslims in the business can't fix," he said.
"The progress that's being made by a few of us doesn't paint an overall picture of progress if most of the portrayals of Muslims on screen are either nonexistent or entrenched in those stereotypical, toxic, two-dimensional portrayals."
📚 Read Also: Actor Riz Ahmed Urges Hollywood to Re-examine Muslim Imagery
Ahmed said the new Blueprint would include funding and mentoring for up-and-coming Muslim storytellers.
The $25,000 (£17,700) fellowships for young Muslim artists will be awarded by an advisory committee that will include such actors and comedians as Mahershala Ali, Ramy Youssef and Hasan Minhaj.
The actor gave harsh criticisms of the Oscar-winning films American Sniper, The Hurt Locker and Argo, calling them "frankly racist".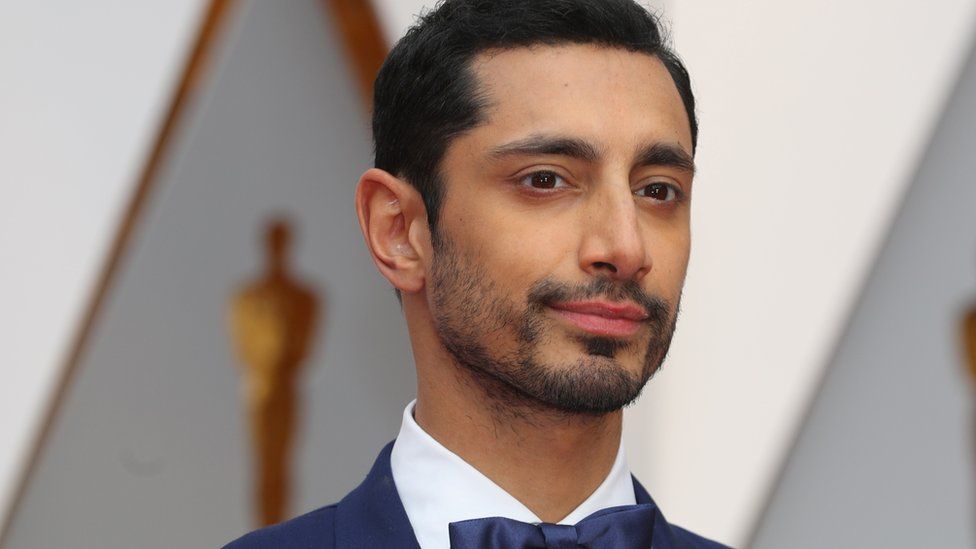 Maligned Muslims
Ahmed's speech comes alongside the release of The Blueprint for Muslim Inclusion, co-published by his production company Left Handed Films with the Pillars Fund, and a research study by the USC Annenberg Inclusion Initiative, titled Missing & Maligned: The Reality of Muslims in Popular Global Movies.
USC's researchers examined 200 popular films from the US, the UK, Australia, and New Zealand from 2017 to 2019. They found that only six of them had a Muslim in a co-leading role, and only one of those was female. Of the nearly 9,000 speaking parts, fewer than two percent were Muslim. And there none in animated movies.
"Being confronted with the hard stats themselves was in a way shocking to see how bad it was," Ahmed told NPR.
"Just the extent of Muslim erasure, the extent in particular of erasure of Black Muslims, and Muslim women, it was really shocking."
Ahmed made history in March 2021 as the first Muslim actor to be nominated for Actor in a Leading Role category of the 93rd Academy Awards, or The Oscars.
He also became the first Muslim actor, as well as the first South-Asian actor, to win an Emmy for Outstanding Lead Actor in a Limited Series in September 2017.
Though his face is popping up everywhere, Ahmed revealed that he continues to be stopped, searched, and interviewed at airports because of his race.
The 36-year-old actor has previously talked about stereotyping in Hollywood casting.
In 2019, he called on Hollywood leaders to act on reducing Islamophobic sentiment in the media by presenting more Muslims and change their imagery in their movies.
In June 2017, he told the Hollywood Reporter that he'd "rather be broke" than be typecast as "Terrorist No. 3."