Quebec's majority government has pushed through a controversial piece of legislation that will bar public-school teachers, government lawyers, judges and police officers from wearing religious symbols while at work, The New York Times reported Monday.
"This government is introducing a law that tramples on the rights of thousands of people," said Catherine McKenzie, the lead lawyer for a group seeking to overturn the legislation. "This bill is based on the same forces of populism we are seeing in the United States and Europe: the fear of the other."
The bill, introduced by the Coalition Avenir Québec government, passed after a marathon weekend of deliberations at Quebec's National Assembly.
The religious symbols ban, also known as Bill 21, passed with a vote of 73-35 at around 10:30 p.m. ET Sunday.
Though Muslims are the biggest group affected by the controversial bill, for banning Hijab, the bill also bans Jewish skullcaps, Sikh turbans and Catholic crosses, among other symbols.
The legislation does not apply to those already working in the public sector as long as they stay in the same position. However, under the bill, a Muslim teacher wearing a head scarf could not be promoted to a higher position like school principal if she refused to remove her hijab.
McKenzie said the National Council of Canadian Muslims, the Canadian Civil Liberties Association, and a woman who wears a hijab and is affected by the ban planned to mount a legal challenge in Quebec Superior Court in Montreal.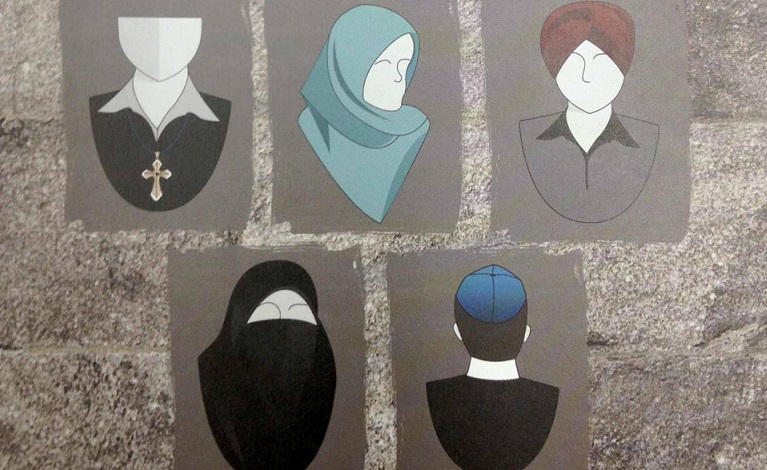 Increasing Hate
The new bill was already affecting the Muslim community negatively after a Montreal Muslim women's organization report in May said there had been a sharp increase in Islamophobic incidents after the bill was tabled.
Several Muslim women have told CBC Montreal about being spat upon, harassed or denied public services in recent weeks.
All said they felt the religious symbols legislation had given people license to express intolerance.
"It's very dangerous what we're living through at the moment in Quebec. There is an explosive tension in the province," said Samira Laouni, who runs a non-profit group that promotes inter-cultural dialogue.
Canada's 2011 National Household Survey estimated Muslims in Canada to be around 1,053,945, or about 3.2% of the population, making Islam the second largest religion in the country after Christianity.
Statistics Canada reported a 151% spike in police-reported anti-Muslim hate crimes in 2017 following the Quebec mosque attack and the RCMP says far-right extremists have become emboldened in Canada.
Two years ago, a Canadian lone gunman opened fire at a mosque in Quebec City on the evening of January 29, 2017, killing six and injuring 19.