Hijabs and Helmets is a Toronto program that provides education and a welcoming environment for Muslim women
It aims to provide a safe environment for people to learn cycling, especially Muslim women.
People who go cycling usually want to improve their heart health, regulate their breath, and even develop self-confidence.
Yet, for Tagreed Elhassan, cycling gives her a sense of independence.
📚 Read Also: Toronto Women Sports League Allows Hijab, Prayer Breaks
Growing up in Egypt and Saudi Arabia, the 24-year-old Eritrean refugee joined a new program in Toronto to learn how to ride a bike, eventually giving her the confidence to teach others.
"I learned it here," she said, sitting in a park in Toronto's east end, Reuters reported.
"Small things that grow into something big."
Hijabs and Helmets aims to provide education and a welcoming environment for Muslim women new to cycling and the city.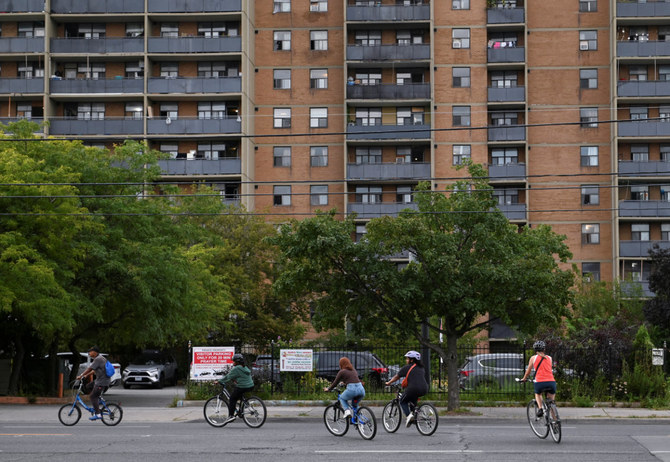 Community Need
Funded by Maple Leaf Sports and Entertainment, the program first kicked off three years ago to meet a community need, said Menna Badawi, a community health worker at Access Alliance Multicultural Health & Community Services and program lead for Hijabs and Helmets.
The group realized "there was a gap in services for Muslim women in the community … who are interested in cycling and kind of don't know where to go," Badawi said.
"As a Muslim hijabi, I did find there was a gap in recreational sports for women who look like me," she added.
Muslims' approach to sports is often determined by religious, cultural, and ethnic factors.
In general, Islam promotes good health and fitness and encourages both men and women to maintain healthy lifestyles.
Recently, a growing number of Muslim women have been taking part in different sports in celebration of diversity.