ORLANDO – Images of the charred mosque building, showing the peeling walls, the drifts of ash covering the ground, and the gaping holes in the ceiling, have been shared by Fort Pierce mosque on their facebook page, announcing a funding plan to rebuild the mosque.
"Thanks to everyone who has donated towards our LaunchGood campaign! The damages to the Islamic Center are reported to be a minimum of $100,000," a post on the mosque page on Facebook read.
"Right now we have raised over $32,000 with your support! But we still have a lot left to fundraise."
The mosque tragedy started when its officials closed on September 11 night, a few hours before `Eid Al-Adha prayer on September 12 morning.
"We closed the mosque up for the night, then just an hour later we got a call from the Fort Pierce police department saying there had been a fire," the cause on Launchgood.com reads.
"At first it was thought it was just an accident, but as we reviewed the surveillance footage we were heartbroken to see the fire was intentionally set. There are a minimum of $100,000 in damages reported."
The center posted an online album of photos from inside the charred building, showing the peeling walls, the drifts of ash covering the ground, the gaping holes in the ceiling.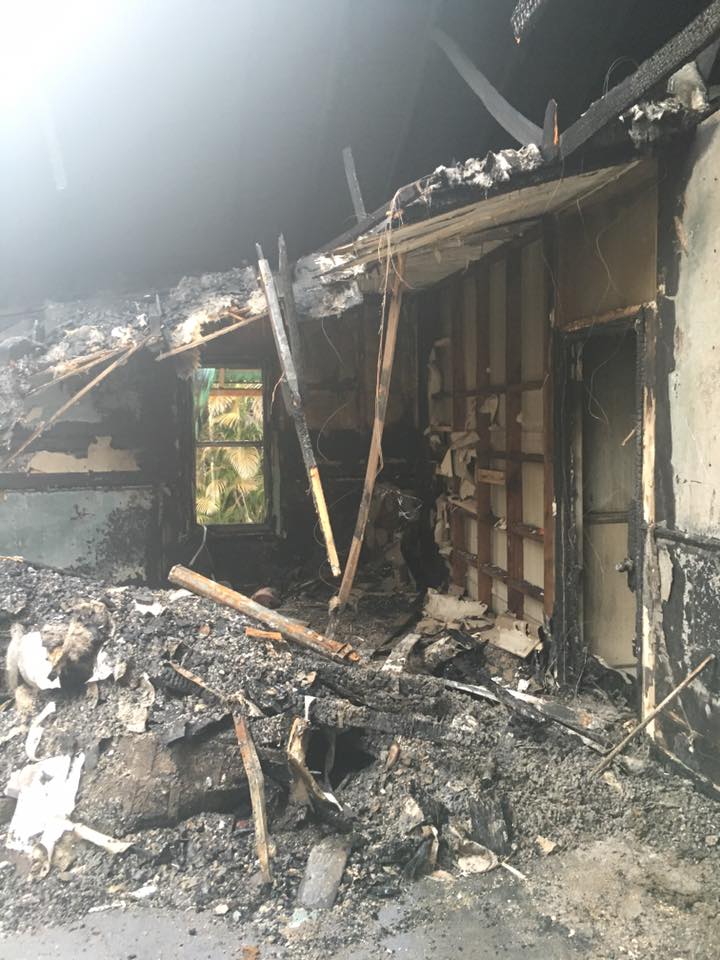 Wisps of smoke blackened a bulletin board where the imam had pinned notes of support and solidarity sent to the mosque since the Pulse shooting.
"What do you think the community should expect next, if each incident in each month … has not only been recurrent, but getting worse?" asked Wilfredo Ruiz of the Council on American-Islamic Relations of Florida, Orlando Sentinel reported on Sunday, September 18.
Ruiz said mosque regulars are determined to bounce back.
Sarah Zaidi, who grew up visiting the mosque, said she loves the feeling of community.
Since fire ravaged her mosque, Zaidi, 28, has been defending the mosque on social media and rallying people to donate.
Though hate grabs headlines, there has also been an outpouring of goodwill from both Muslims and non-Muslims, she said.
"We're going to stand as one," she said.
"The point is that we have freedom of religion, and we will keep rebuilding as much as we have to, because that's our right."