RIO DE JANEIRO – Fighting Islamophobia, fear and misconceptions, Muslim athletes have shown the true positive power of their faith, with their achievement eclipsing prevailing stereotypes.
Here follows three stories of Muslim athletes who flourished on the Olympics' stage amid suspicion, racism and Islamophobia in Rio.
Mo Farah & Power of Prayer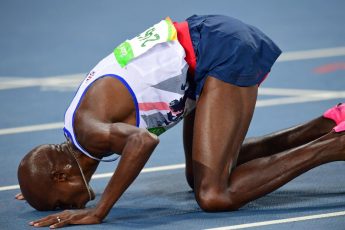 Mo Farah, a Muslim immigrant of Somali origin, has become the first athlete to win three Olympic gold medals for Britain, a fact many are celebrating in the face of rising anti-immigrant sentiment.
During the race, the Muslim racer locked his legs with another runner and fell on the track. He bounced right back up, strategically wove his way past the pack and claimed gold.
Crossing the line, Farah fell on the track again, this time to pray. He bowed his head before a stadium of adoring spectators.
"I normally pray before a race," Farah said.
"I read du'aa [Islamic prayers or invocations] think about how hard I've worked and just go for it."
For many, Farah's prayer can help counter the damaging stereotypes of Muslims held by many around the world, with his Muslim faith being central to his excellence in sport.
Sara Ahmed Ends Muslim Women Stereotypes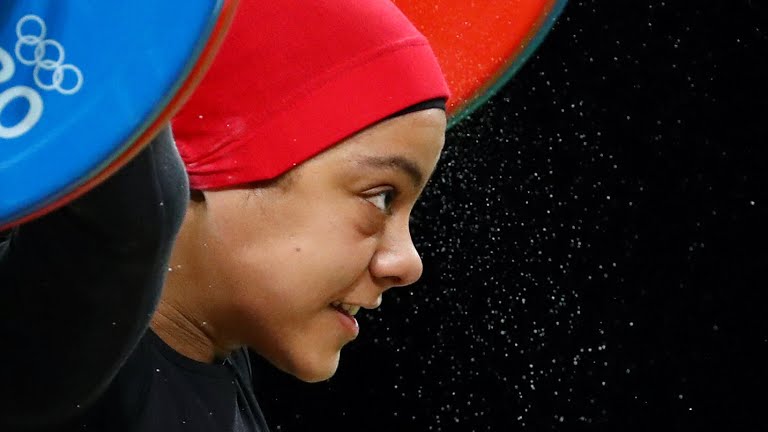 Donning all back with a red hijab, the colors of her nation's flag, Egyptian weightlifter Sara Ahmed took to the podium earlier this month to claim the bronze medal, breaking all stereotypes about hijabi Muslim women.
The feat, given her nationality and ethnicity, was unprecedented. Ahmed became an instant icon in her native Egypt, becoming the first female medalist in the nation's 104-year history in Olympics' competition and the first Arab woman to win an Olympic medal in weightlifting.
Receiving her medal, Ahmed represented world-class power, strength and Muslim womanhood, ending all oppression narratives in America and elsewhere.
Ibtihaj Muhammad Fences Off Islamophobia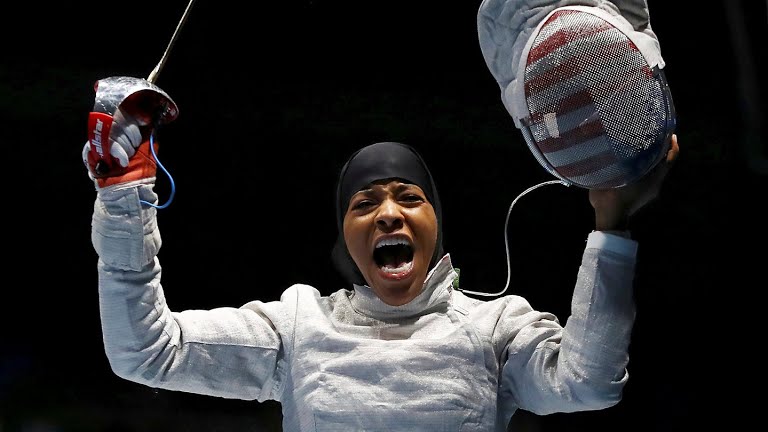 Ibtihaj Muhammad won her first Olympic medal at the 2016 Summer Olympics in Rio de Janeiro, Brazil, on Saturday, August 13, making history as the first American Muslim to compete in hijab in Olympic games.
The significance of the medal, the first for US in fencing since 2008, increased, coming in the middle of Republican presidential candidate Donald Trump rhetoric that people like her don't belong in his country.
In response to Donald Trump's proposed ban Muslim immigrants to the U.S., Muhammad responded: "I'm African American. I don't have another home to go to. My family was born here. I was born here. I've grown up in [New] Jersey. All my family's from Jersey. It's like, well, where do we go?"