Nike is releasing a new, full body swim collection designed for athletes who wear hijab, allowing Muslim women to hit the water in comfort and style while preserving their religious beliefs, Time reported.
"Too often," the company said in a statement, "swimwear represented a barrier, rather than a conduit to enjoying the water."
The Victory Swim Collection will include a full body swimsuit, hijab, tunic top, and leggings, according to Nike.
The company says it began development on the hijab after athletes complained about wearing traditional scarves during competition.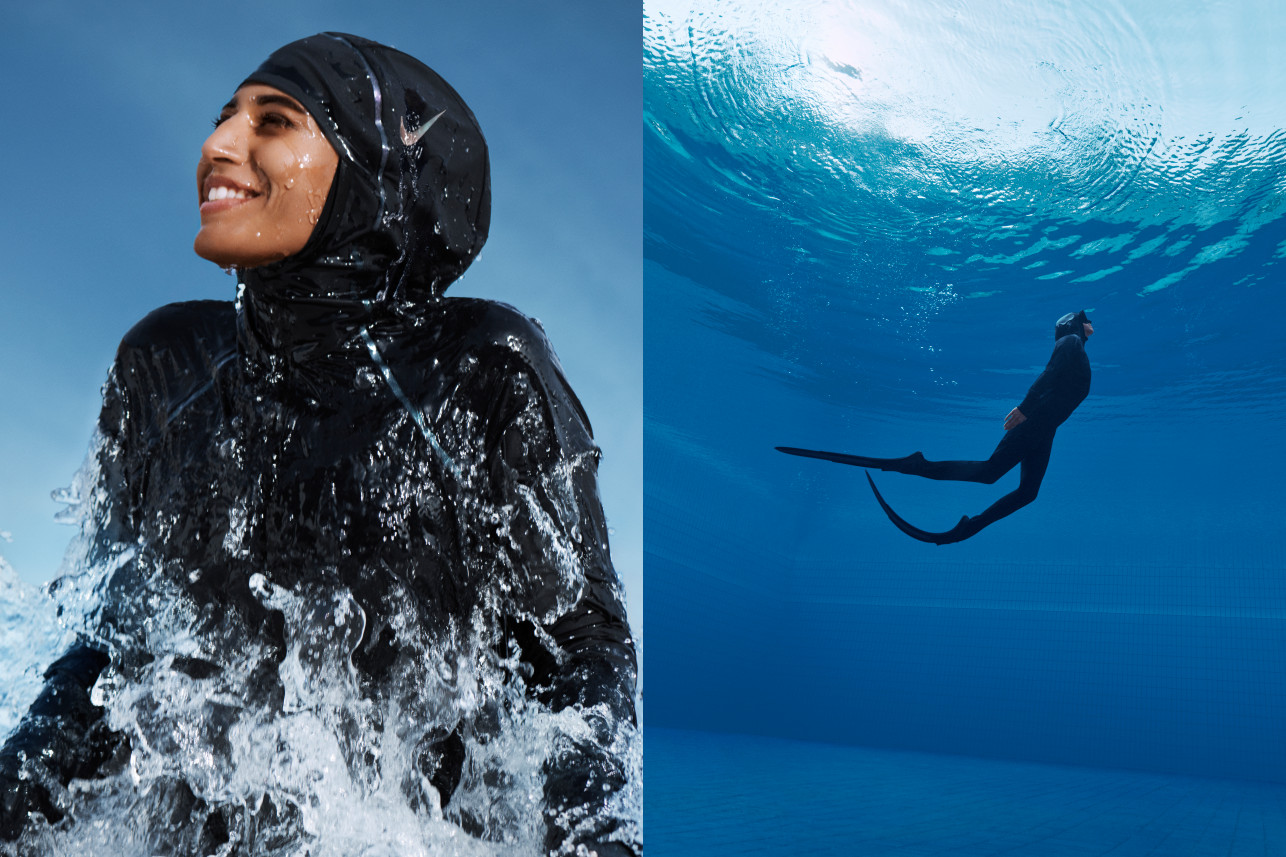 The collection will be available online and in stores starting February 1st.
"The more we listened, the more possibility we saw to serve female athletes in new dimensions," Martha Moore, Nike Creative Director, said in a public statement.
"We're excited to inspire more women to see themselves in sport by thinking creatively and designing inclusively."
Islam sees hijab as an obligatory code of dress, not a religious symbol displaying one's affiliations.
In December 2017, Nike launched the Nike Pro Hijab to give Muslim athletes a late, but deserved, representation in global athletic sportswear.