Muslims in Nova Scotia celebrated the province's recognition of the month of October as an Islamic Heritage Month, joining other Canadian provinces who have been celebrating the event for years.
The decision, approved only last week, was regarded as a step forward, showing younger generations they are part of the society.
"To show next generations that they belong here and that they are a part of this society, and also to highlight the contributions of the Muslim community," MLA Ali Duale told CTV News.
📚 Read Also: Spotlight: Early Muslims in Canada (Facts & Pictures)
Before the decision, students attending Maritime Muslim Academy spent the last month learning and educating others about Islamic heritage.
"We hosted them in mosque last week. They attended the prayer with us and the students got the chance to interact with them, to answer their questions and present to them what they have done," said Abdullah Yoursri.
"To be comfortable speaking their language and dressing as they want and share about their culture and be proud of who they are," he added.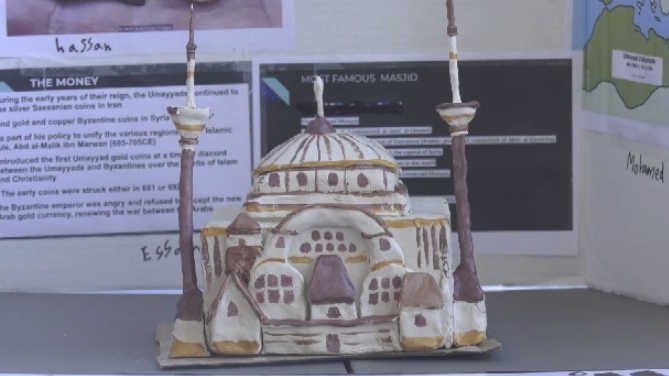 Inspiration for Next Generations
For those students, the decision highlighted acceptance of Islamic culture and inspiration for more work to showcase their religion.
"I feel like a lot of people don't know about Islam and they make the wrong assumptions, whether that's stereotypes or other reasons, I feel like if we were to teach them, then we would dominate those stereotypes," said Ismalli Omar, who is a student at Maritime Muslim Academy.
Canada annually celebrates Islamic History Month in the whole month of October, and the focus this year is on sharing the culinary contributions of Muslims to health, wellness, social peace, and societal harmony.
Celebrating Islamic History Month in Canada (IHMC) annually aims to celebrate and share with fellow Canadians the rich Muslim heritage and contributions to society.
Back in 2007, honorable and departed, Mauril Belanger, MP, for Ottawa-Vanier proclaimed IHMC. The cities of Kingston, Burnaby, and the province of Manitoba also proclaimed the event.