Born and raised in Egypt, Rolla Elmeligi had a BSc degree in pharmaceutical science. Yet, when she moved to Halifax, Nova Scotia, two and a half years ago, she decided to follow her passion in an entirely different field.
"Since I came here, I found it essential to show my potential and how pursuing my dreams in my art business is important for my art to thrive as well as inspiring Muslims and non-Muslims to pursue their dreams," Rolla told AboutIslam.
Rolla is a self-taught watercolor and calligraphy artist and creative entrepreneur. She makes custom paintings and all sorts of customized giftware with unique art to suit different interests.
📚 Read Also: Muslim Woman Shares Inspirational Success Story in Canada
Rolla's customers are a mixture of Muslims and non-Muslims who support her art passion.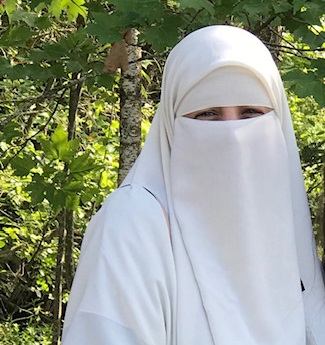 Being a Muslim woman in a non-Muslim community can be quite daunting, but Rolla doesn't feel that way.
"I do believe that starting my own business and being successful breaks lots of misconceptions that some non-Muslims may have towards Muslim women being oppressed," Rolla said.
"Hopefully, this misconception is receding as I see lots of beautiful successful women role models in our community."
In 2019, Canada welcomed more than 341,000 permanent residents.
Thanks to the influx of migrants, the entrepreneurial landscape in Canada has been growing increasingly diverse over the past years.
According to a study by the Business Development Bank of Canada (BDC), Newcomers to Canada are more likely to start a business that grows more quickly and creates more net jobs per enterprise than the Canadian-born population.
📚 Read Also: Refugees Family's Success Story Captured in Graphic Novel
Expanding Business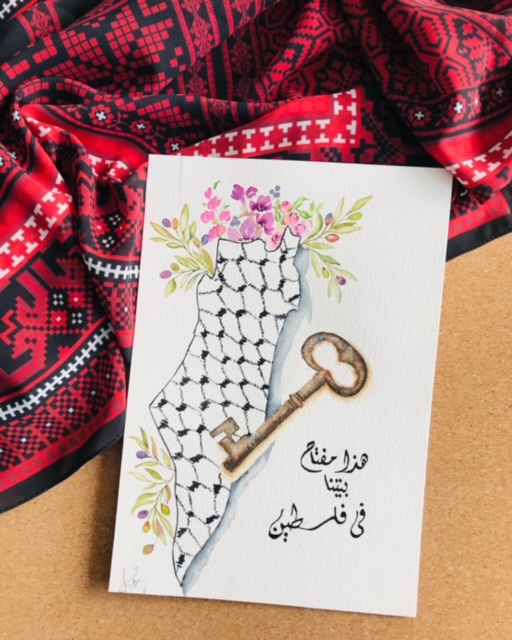 Rolla wants to teach the value of art healing and to discover their inner creativity.
She looks to expand her business by launching her online shop and website and joining many markets and local boutiques in upcoming events. She also wants to join leading art discovery workshops suitable for all levels.
COVID19 was Rolla's biggest challenge when she first came to Canada. Life changed for her as it did for everyone. Interaction with people was minimal and getting the right first impressions was very hard.
Once things started to ease, life became better and socializing became easier. She adapted to her new lifestyle and started to paint right away and indulge in what she likes to do the most.
Her first happy surprise was being contacted by the art center in Saint John, New Brunswick, where she first lived before moving to Halifax. They requested her art contribution in a picnic table project installed downtown. That was one of her proudest moments.
When asked about any advice she can give to fellow Muslim women who have immigrated and wish to pursue their dreams, she said: "let fear aside and depend on Allah and always seek help from Him only with lots of Duaa and prayers to guide you on the right path.
"Start seeking the right organization or expert to help execute your mission in the right direction with the right tools to prevent any mishaps. Know your rights, what you have to give back, and everything will come in place later step by step. Take it easy, wisely, and don't rush it."
You can follow Rolla and check out her art products on Facebook and Instagram:
Instagram: Blooming_writes
Facebook: Blooming.writes