During difficult winter days, many people prefer to stay indoor. Yet, at times of storms and freezing weather, some cannot simply afford this.
This was the feeling of Aliyah Muzamil, a single mother of two, who was without electricity for three days and nights during Texas' deep freeze last week.
"I left my kids with my neighbors and went to the masjid to grab hot meals they were giving out," said Muzamil by phone on Friday (Feb. 19), using the Arabic word for mosque, Religion News Service reported.
"I assumed not many people would be out because of the extreme cold."
📚 Read Also: Texas Muslim Groups Lead Winter Relief Efforts
Going to the Islamic Center of Irving, she discovered 150 cars for people asking for help.
"People need help. And I am not ashamed to admit that I needed help, too," she said.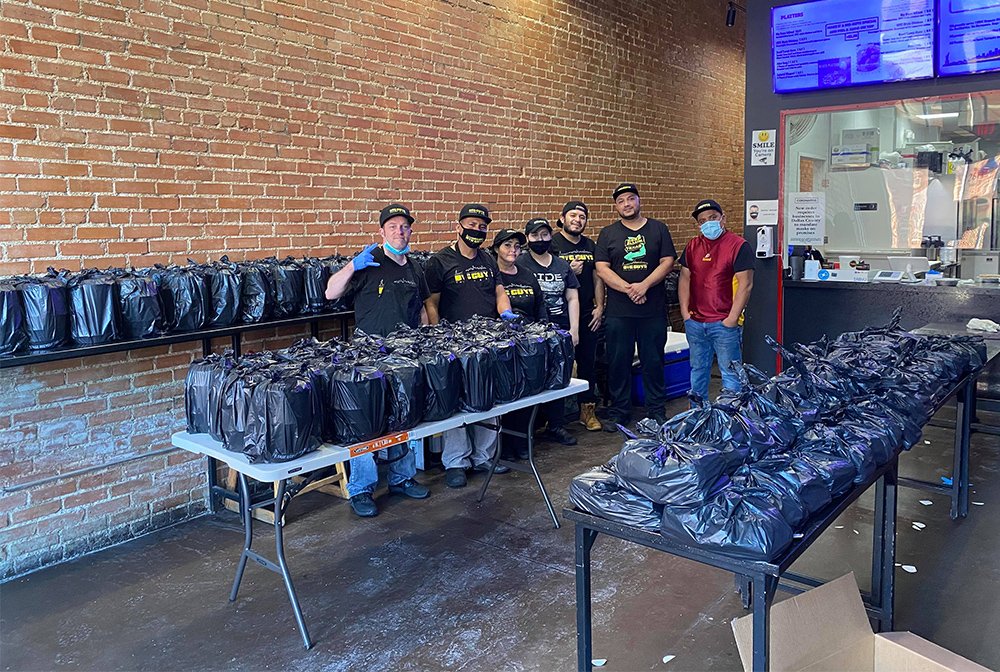 Last week's winter storm affected the entire state of Texas, leaving at least 29 dead there and millions without power in the freezing cold for days.
The effort to help people during the freezing weather was not limited to Irving Muslim community.
📚 Read Also: Islamic Relief's Annual Winter Campaign: It's All Hands on Deck!
At the East Plano Islamic Center (EPIC), volunteers jumped in to serve more than 1,500 meals to those in need.
"We do this because Allah has told us that out of love for Allah, you help people," said EPIC Imam Nadim Bashir.
"You cannot be a believer if you don't love for your neighbor what you love for yourself."
Ma'ruf Dallas, a nonprofit organization that provides assistance to refugees in need, also distributed more than 50,000 water bottles, hundreds of blankets, socks, and 1,000 hot meals.
"Our organization's guiding principle is 'strengthening faith through action,' and that's precisely what we aim to do every day," said Fuad M. Dadabhoy, Ma'ruf Dallas' executive director.
"With our network of volunteers, we are able to respond to emergencies and times of crises quickly."