RIO DE JANEIRO – In a historic day in the Olympic taekwondo competition, Ahmad Abughaush won Jordan's first ever Games medal, while Egypt's Hedaya Malak and Iran's Kimia Alizadeh claimed bronze medals while donning their hijab early on Friday.
"It's an indescribable feeling to win the first medal in the history of Jordan in all the sports," Abughaush told Agence France Presse (AFP) early on Friday, August 19.
"It's also a great feeling to listen to the national anthem of Jordan being played in Rio in front of the whole world."
At the early hours of Friday, Abughaush beat Alexey Denisenko of Russia 10-6 to win the men's under-68kg division.
A few minutes earlier, Egypt's Hedaya Malak won the third bronze medal for her country after beating Raheleh Asemani of Belgium by the golden kick in the women's Taekwondo -57kg category.
The 23-year-old had a remarkable run at Rio as she demolished Patino Marin of Colombia 13-0 in the round 16 before stunning reigning World Champion Mayo Hama of Japan by another golden kick, 3-0, in the quarter finals.
The reigning African champion suffered a setback in the semi-final against Elvo Calvo of Spain, who won the silver medal.
She also became the second Egyptian woman to get on the podium at the Olympics after Sara Ahmed who beat her by just 8 days.
For Iran's Alizadeh, the achievement was huge after landing bronze in the women's under-57kg category by beating Nikita Glasnovic of Sweden 5-1, becoming the first Iranian woman to win an Olympic medal.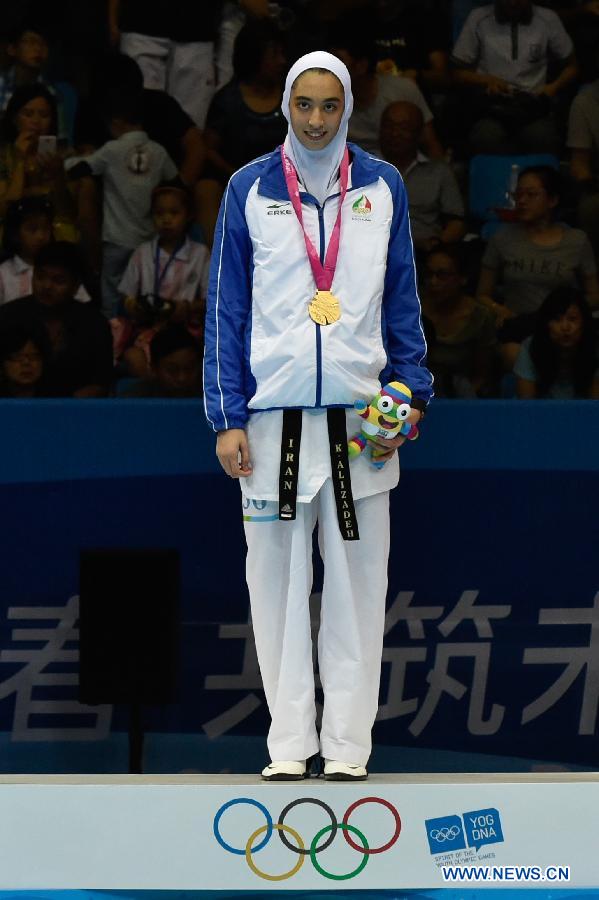 Iran have won 65 medals at the Olympics in just four sports – wrestling, weightlifting, taekwondo and athletics – with Zenoorin's bronze the Asian nation's fifth medal in Rio.
Save