Finding the right one is always a huge challenge for many young Muslims.
Yet, at the time of the coronavirus pandemic, young Muslims' search for love has increased over the past months.
📚 Read Also: Quarantine Matchmaking Project Reveals Racial Bias among Muslims
Minder, Muzmatch, and Hawaya, all Muslim matchmaking apps, have seen a spike in downloads worldwide during the pandemic.
"After the pandemic I got more interested in this app and started using it more," Yasir Sherazi said about Minder, CBC reported.
"You are more at home and not going out so much and not meeting so many people, that is my main reason. It's kind of [a] very limited social circle so that's why," the Calgary resident added.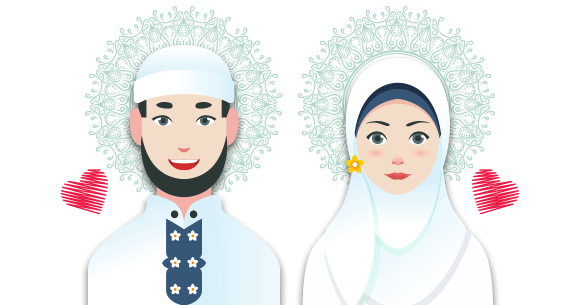 Finding Love during Pandemic
Seeing the sharp increase in downloads, Muzmatch decided to survey its users to find out the reasons behind this growth.
"We thought that there might be some time for introspection or people would find that the environment might be a little bit a bit too sad to find love," said Sim Ahmed, product marketing for Muzmatch.
"But I think if anything, uncertain times makes people want to find some sort of stability and certainty and there's nothing more certain than having a loved one that you can really hold onto and connect with."
Though many are not yet comfortable with the idea of using apps, considering it dating, Sara Shah, communications person for Muzmatch, said they are seeing more and more people willing to talk about their matches openly.
"I think it's a great story to tell that you met during a pandemic, definitely," she said.
"Some have come forward already. We've had two successful couples so far," she said.
Researches proved that finding love has become big business globally.
According to app research company App Annie, worldwide spend on dating apps was £448m in 2017. Dating apps made up three of the top 10 apps by consumer spending last year in the UK, according to the firm.
Muslim relationship app, Muzmatch, hit one million users threshold recently.
Other applications, such as Minder and Salaam Swipe, offer similar services to Muslims.