WASHINGTON – For Muslim girls growing up in the US, Hena Khan's book on teen's reflection on hijab in her life is a much-needed effort.
"One of the things I was very conscious of was the fact that Muslim women are in no way limited by wearing the hijab," Khan told Anadolu Agency.
"They are capable of doing everything and anything they want to. They are modern and independent and educated and strong. They are American."
Hena Khan, an award-winning Muslim American writer born and raised in Maryland, uses her book Under My Hijab to tell the story of a young Muslim girl who observes the women in her life and the unique ways they wear the hijab.
She is one of the first American authors to bring Muslim characters to the fore in children's books.
Throughout the book, full of rhymes and bright illustrations to inspire Muslims, hijab is used as a reflection of Muslim women personality, character, and fashion sense.
Khan believes her book helps Americans see a positive representation of Muslim women.
Part of the inspiration behind the book came from all the questions people would ask Khan's friends and family who wear the hijab, such as 'Do you sleep with that?" or 'How do you shower with that?'
"My sister-in-law often worked with young children, and she was telling me how very young kids would ask her if she had hair, or if she had ears because they never saw them," Khan said. "And that sort of sparked the initial idea for a book."
Throughout "Under My Hijab", the young girl is able to see all the women she admires wearing the head covering in an external environment and then see them without it in their homes.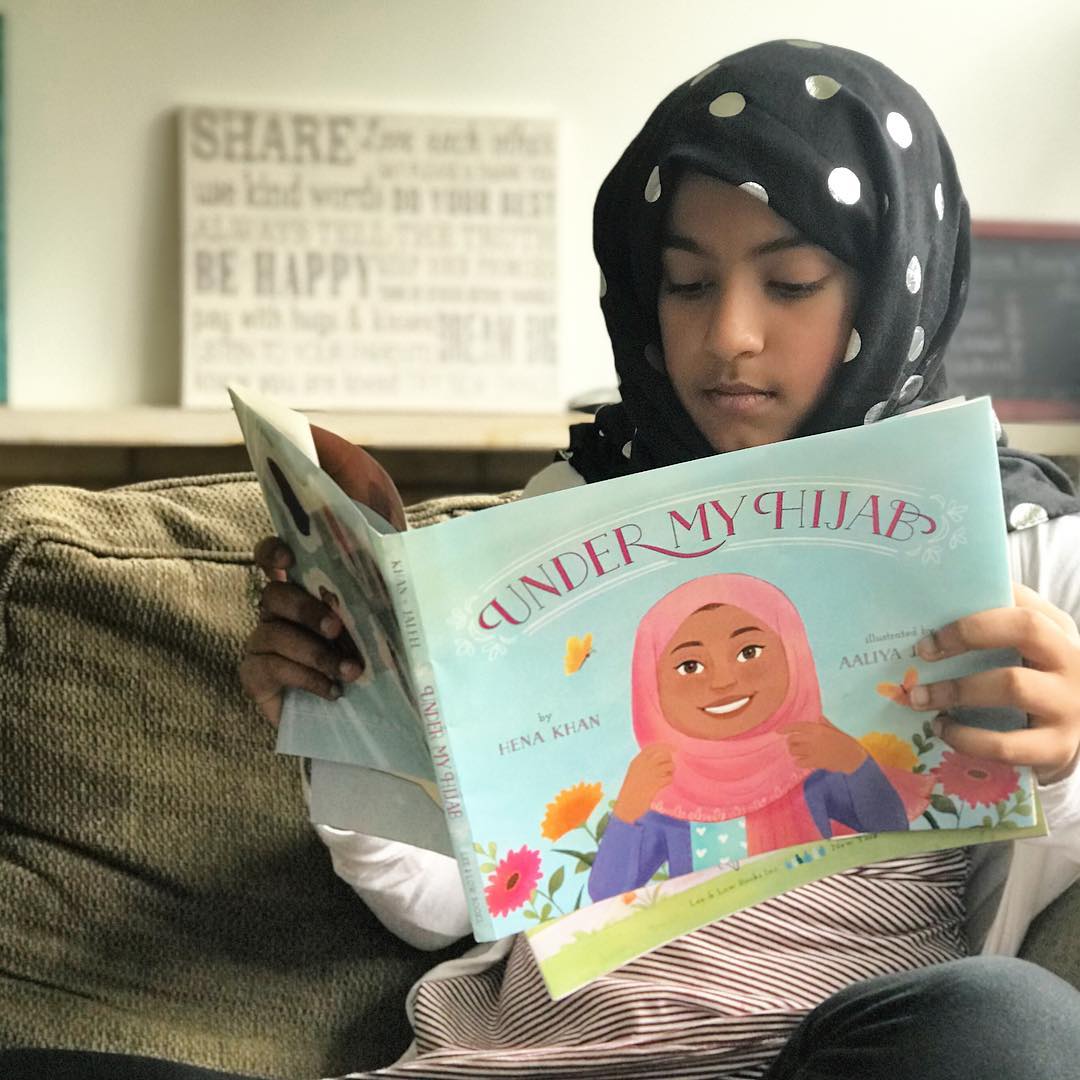 By the end of the book, she is exploring the hijab and imagining the ways her life might look if she started wearing it and is excited about the possibilities that come with it.
Khan hopes her book will educate non-Muslims about the hijab. It comes as a Pew study found that in 2017, 50 percent of Americans polled said Islam is not a part of "mainstream American society".
"There's a tendency to confuse women who wear the hijab with being foreign or an immigrant only, or maybe not speaking English," Khan said.
"I feel like there's a tendency for people who aren't familiar with women wearing the hijab to speak to them very slowly, or be surprised that they speak English fluently."
Khan has published over a dozen books and has a few in the works as well. Her previous books include the widely acclaimed "It's Ramadan, Curious George," where she took the famed fictional children's character George, a curious little monkey, on a journey celebrating the Islamic holy month through fasting and helping the needy, culminating in the celebration of the `Eid Al-Fitr.
Islam sees hijab as an obligatory code of dress, not a religious symbol displaying one's affiliations.