RIO DE JANEIRO – Muslim athletes in Rio de Janeiro Olympic Games have been a success so far, taking to podiums several times to win gold and bronze medals.
Here follows a list with some of the successful Muslim medalists so far:

Ibtihaj Muhammad
Ibtihaj Muhammad won her first Olympic medal at the 2016 Summer Olympics in Rio de Janeiro, Brazil, on Saturday, August 13, making history as the first American Muslim to compete in hijab in Olympic games.
The significance of the medal, the first for US in fencing since 2008, increased, coming in the middle of Republican presidential candidate Donald Trump rhetoric that people like her don't belong in his country.
Mo Farah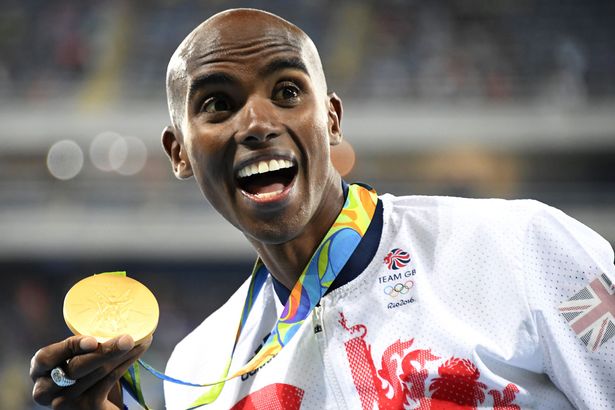 Mo Farah made history on Saturday, August 13, by claiming his third Olympic title in long distant running.
Farah, 33, became the first British track and field athlete to secure three Olympic titles – following a long-distance double at London 2012. The British athlete, a practicing Muslim, overcame a tumble to win 10,000m race.
Sohrab Moradi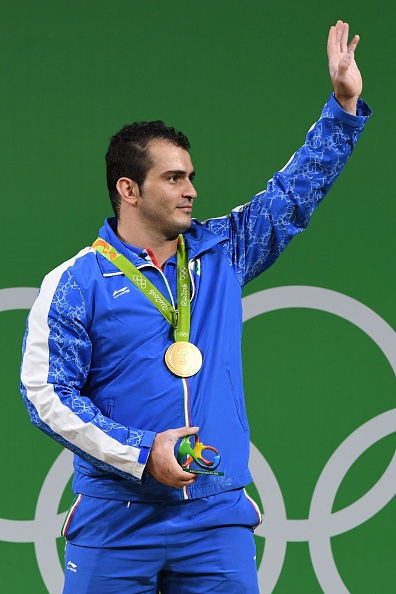 Sohrab Moradi won Iran's second gold medal on Saturday, August 13, after coming out victorious in the men's 94-kilogram weightlifting.
Moradi's first lift in the clean and jerk was enough for gold, hoisting 221 kilograms, which combined with his 182 in the snatch for a total of 403 on Saturday.
Kianoush Rostami
Kianoush Rostami won gold in the men's 85-kilogram category on Friday, August 12, with a world record after lifting a total of 396 kilograms. Rostami eclipsed his own world mark set in May by one kilogram.
The 25-year-old Iranian athlete lifted 179 and 217 kilograms in snatch and in clean and jerk respectively.
#############################################################################################
Fehaid Aldeehani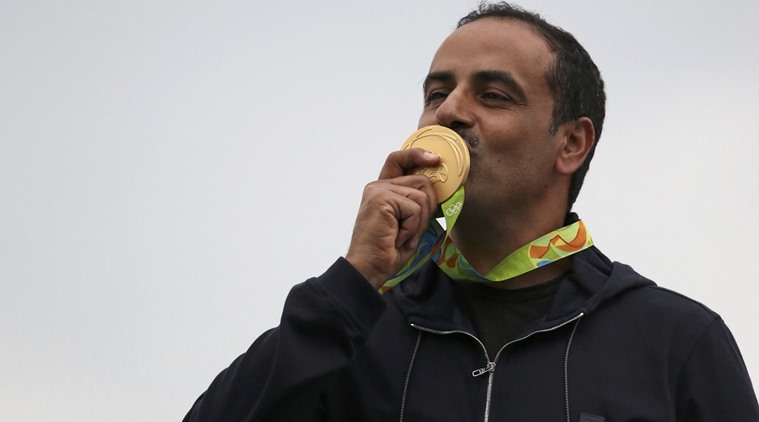 Battling wet and blustery conditions, veteran Kuwaiti shooter Fehaid Aldeehani has won the men's double trap event, becoming the first athlete competing under the Olympic flag to ever win a gold medal.
But the 49-year-old, six-time Olympian said he was sad he could not win for Kuwait, banned last year by the International Olympic Committee (IOC).
Nijat Rahimov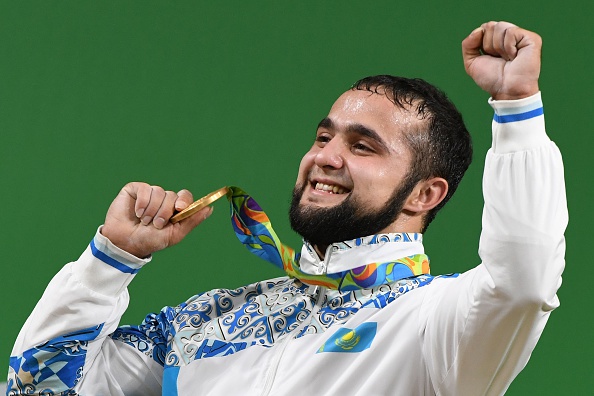 Nijat Rahimov lifted 214kg to secure the gold medal and set a world record in the men's 77kg weightlifting event.
Lifting 214 in clean and jerk, Rahimov broke the world record to see off China's London 2012 champion Lyu Xiaojun.
Inas Boubakri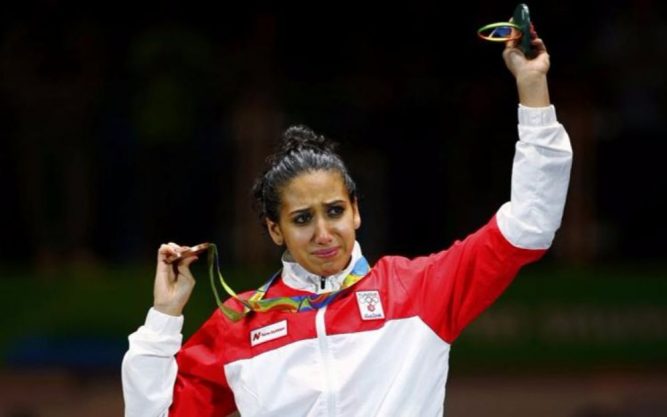 Fencer Inas Boubakri has clinched first medal for Tunisia at the 2016 Olympic Games in Rio de Janeiro.
Boubakri won women bronze defeating Russian Aida Shanaeva 15-11 in the foil individual.
Teenage Sara Ahmed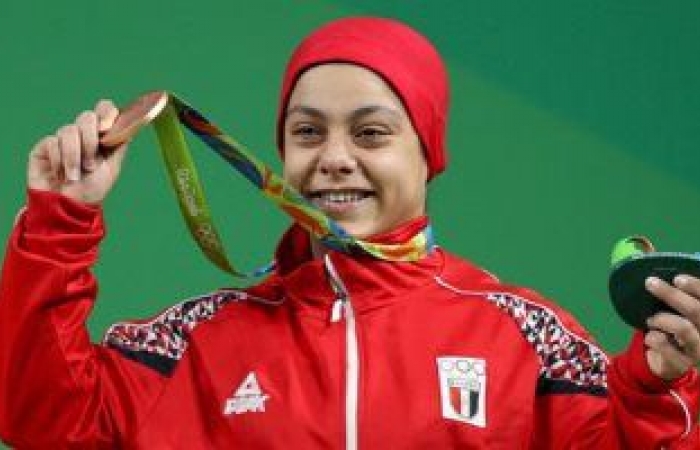 Wearing her sport's hijab, young teenager Sara Ahmed has become the first Egyptian woman to stand on an Olympic podium when she finished third in the women's 69kg at Riocentro.
Ahmed lifted 255kg in the women's 69kg weightlifting competition to finish third behind Chinese gold medallist Xiang Yanmei and Kazakhstan's Zhazira Zhapparkul, who claimed silver.
The 18-year-old from Ismailia became the first Arab woman to be presented with a medal in weightlifting.
Mohamed Ihab Youssef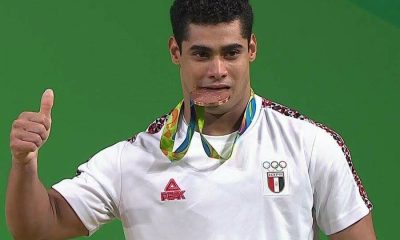 Egyptian Mohamed Ihab Youssef has secured the bronze medal in the men's 77kg weightlifting event, lifting 361kg.
Are you in Rio? Are you following the Games? You can send us more updates on winning Muslim athletes via the comments section below.
Save
Save
Save
Save
Save
Save
Save
Save
Save
Save
Save
Save
Save
Save
Save
Save
Save
Save