The COVID-19 pandemic has not stopped prayer among Muslims in Connecticut, but more people are coming to the mosques now that the state is easing restrictions.
The Muhammad Islamic Center, also known as Abdul-Majid Karim Hasan Islamic Center, is one of the oldest mosques in the New Haven region. It is also one of the few mosques which continued to hold daily prayer during the pandemic.
Prayers were held once per day during a time with no more than five people and live streamed on the internet when global shutdowns were prevalent throughout the United States.
📚 Read Also: American Muslim's Reaction to Mosque Reopening Goes Viral
Masjid Abdul-Major Karim Hasan Islamic Center held a "soft opening" last week to allow more people to attend Jummah prayers.
The leadership of the mosque consulted with health officials to develop policies that would ensure community safety first and foremost. There would be a temperature check for all attendees. In addition, they would be required to wash their hands with soap and water upon entering the mosque.
In an article written in New Haven Register, Imam Saladin Hasan stated, "We're trying to see how everyone is gong to respond to the policies" before allowing more to attend prayers in person."
He expects fewer than 50 people to come, half the allowed number, who will be divided between the musalla, which is the main prayer room, classrooms, and space upstairs.
Hasan doesn't expect many members to come at first. "I don't think it will catch on yet," he said. "Before we closed we had 50 to 55 people present."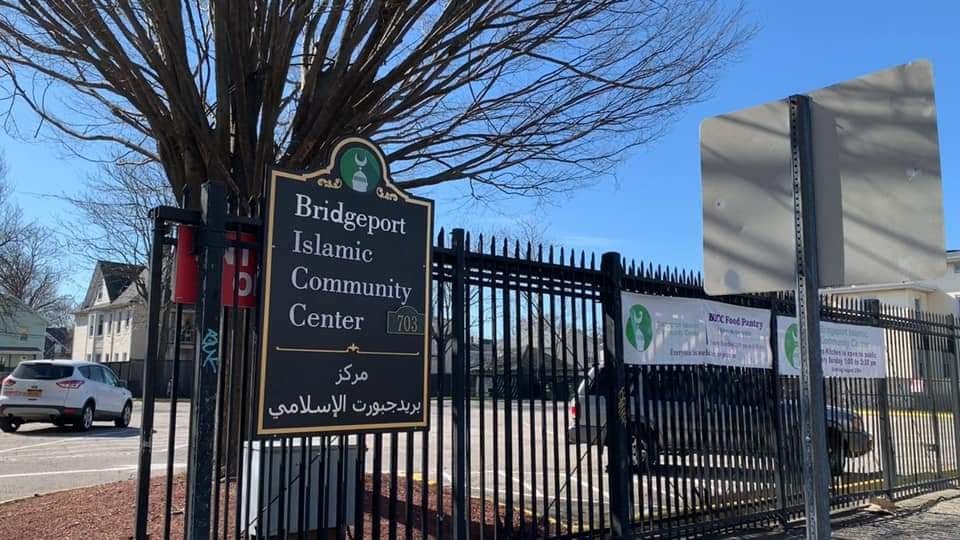 Bridgeport Mosque
Bridgeport Mosque located in Bridgeport, Connecticut recently opened up its doors for Jummah prayers to allow maximum of 75 people.
All Jummah participants must have a reservation ticket and be thoroughly temperature checked prior to attending services.
Khaled Elleithy, president of the Bridgeport mosque, said in a statement: "We allowed 75 people, using reservation tickets, because during regular times we've got 200 people."
Though the prayer services are slowly reopening, the mosque has no intention of reopening Saturday school activities. All classes have converted to online and they will remain this way for now.
Diyanet Mosque in New Haven
The Diyanet Mosque in New Haven has been closed since the pandemic. . Prayers had been held in trailers in the parking lot.
Same as Bridgeport Mosque, the Diyanet Mosque is committed to not take any chances. They have no immediate plans to reopen their mosque at this time.