As the world eyes turn to 2021 Canadian Federal Election, coming up on Monday, September 20, here is a list of candidates who identify as Muslims.
The list, compiled by Muslim Link, aims to celebrate the diversity of the Canadian Muslim community, celebrating those wishing to serve their country and community.
📚 Read Also: Canada Votes: Record Number of Muslim MPs Won Seats
Ziad Aboultaif, Conservative Member of Parliament for Edmonton Manning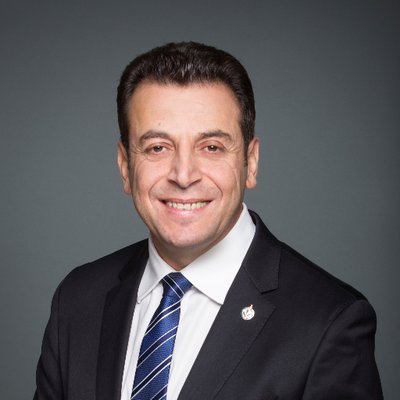 Ziad Aboultaif is a Canadian politician first elected to represent the riding of Edmonton Manning in the House of Commons in the 2015 federal election.
Aboultaif was first elected in 2015, campaigning on his credentials as a small business owner. He pledged support for small business with a focus on strengthening the economy through lower taxes.
From 2015-2017 he was shadow minister of National Revenue, followed by two years as shadow minister for International Development, then a year as shadow minister for Digital Government.
In 2019, he won re-election, partially on a platform focused on cost of living and support for pipeline development. In early 2021 he introduced a purely symbolic motion in Parliament supporting Canada's oil and gas sector industries.
Nadeem Akbar, Conservative candidate for Milton
Nadeem Akbar is the Conservative Party of Canada candidate for Milton. Professionally, Nadeem is a corporate IT consultant with over 17 years' experience helping thousands of clients across the GTA with innovative solutions to their digital infrastructure, cybersecurity, and governance management needs.
Omar Alghabra, Liberal Member of Parliament for Mississauga Centre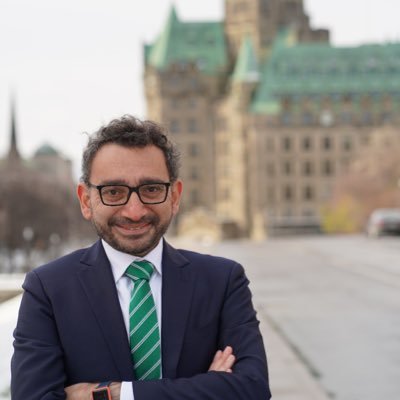 Omar Alghabra is a Canadian politician who has served as the minister of transport since 2021. A member of the Liberal Party, Alghabra has represented the riding of Mississauga Centre in the House of Commons since the 2015 election. He was previously the member of Parliament (MP) for Mississauga—Erindale from 2006 to 2008.
Alghabra first took office following the 2006 federal election to the 39th Parliament of Canada, then again in 2015 to the 42nd Parliament of Canada.
After that election there was a Conservative Party minority government, led by Stephen Harper. He was defeated in 2008, and then was elected again in 2015, and re-elected in 2019.
He served as parliament secretary to the minister of foreign affairs (Consular Affairs) from 2015 to 2018 and parliament secretary to the minister of international trade diversification from 2018 to 2019.
Ali Ehsassi, Liberal Member of Parliament for Willowdale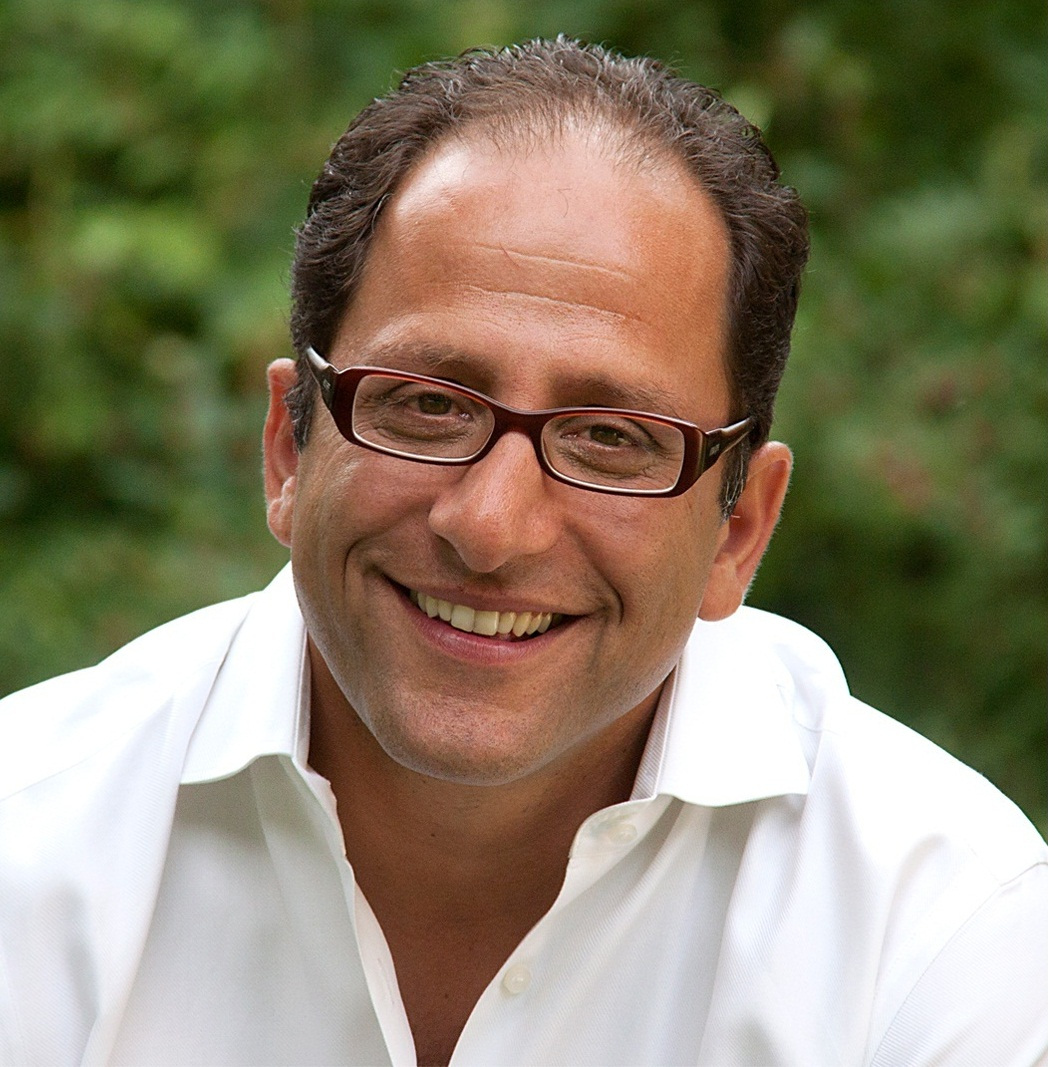 Ali Ehsassi is a Canadian politician currently serving as a Liberal Member of Parliament for Willowdale, Ontario riding of Willowdale in the House of Commons of Canada in the 2015 federal election.[2] Ehsassi's victory marked a historical milestone, as he is one of the first two Canadians of Iranian heritage to ever be elected to Canada's federal Parliament, with the other being Majid Jowhari.
Ali Ehsassi was elected in 2015 as the Liberal representative for Willowdale. Ali has been active in both his riding and in Ottawa, and is a member of the Standing Committee on Justice and Human Rights.
Ali is the chair of the All-Party Parliamentary Group for the Prevention of Genocide and other Crimes against Humanity, Co-Chair of the 416 Caucus, is on the Standing Committee for Citizenship and Immigration, and the Standing Joint Committee for the Scrutiny of Regulations.
Mohamed Hammoud, Liberal candidate for London—Fanshawe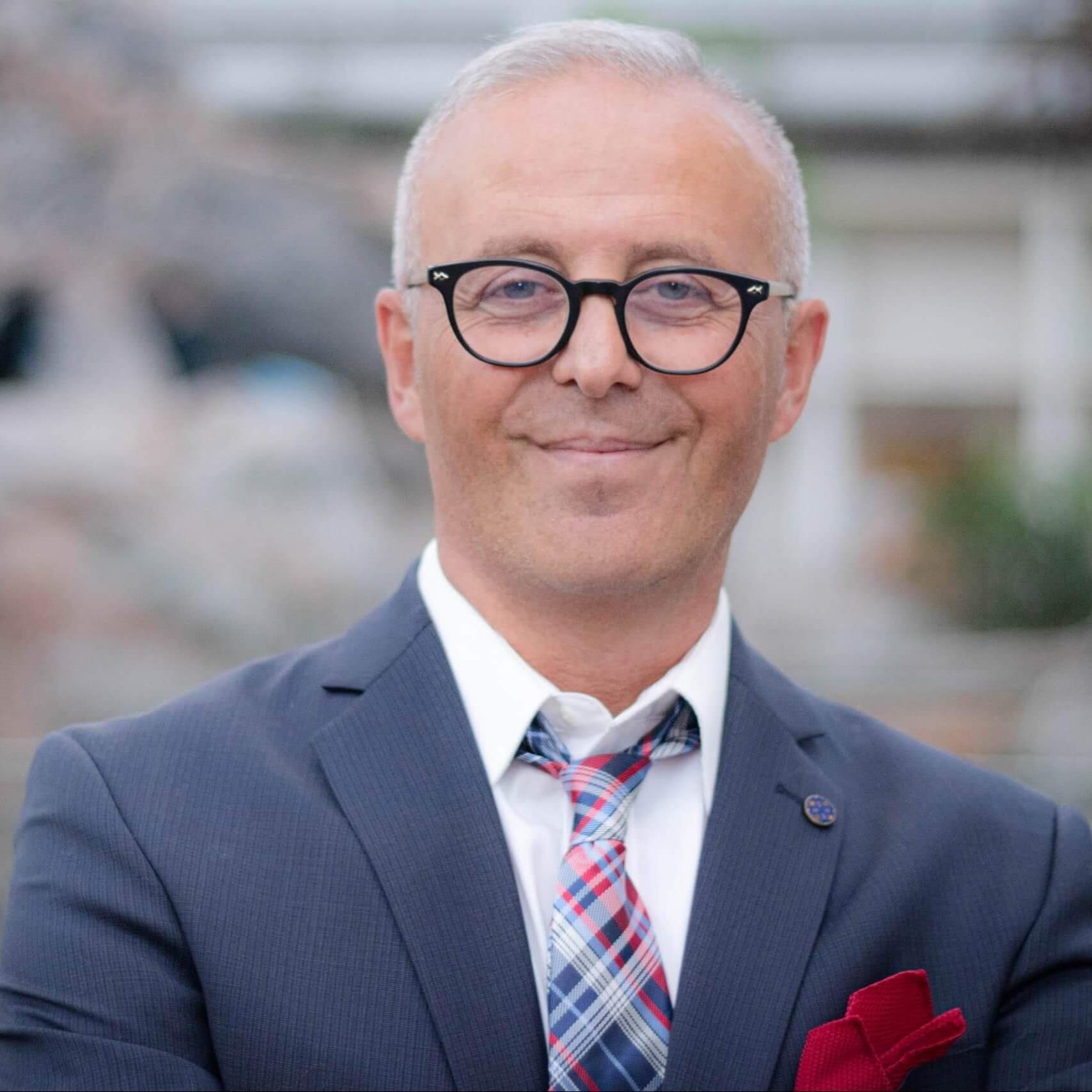 An immigrant from Lebanon, Mohamed grew up in St. Thomas, Ontario, and now is proud to call London home along with his wife Nada, their three children and his mother.
A leader with a London tech company in the heart of London—Fanshawe for over 18 years, Mohamed has deep roots in this community, and the challenges and opportunities that face families here every day.
Mohamed also works as a consultant and executive coach.
Majid Jowhari, Liberal Member of Parliament for Richmond Hill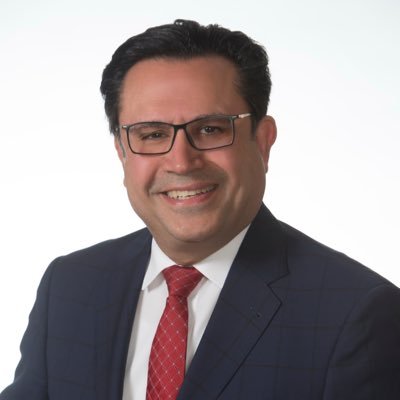 Elected in 2015, Majid Jowhari founded and served as the Chair of the Liberal Mental Health Caucus which was later expanded into the All-Party Parliamentary Mental Health Caucus.
Informed by the work of the Caucus, Jowhari introduced Private Member's Bill C-375, aimed at changing the criminal code to taking mental health information into account in presentencing.
In 2018, the Canadian Alliance on Mental Illness and Mental Health (CAMIMH) named Majid Jowhari as a Parliamentary Mental Health Champion.
Ahmed Hussen, Liberal Member of Parliament for York South-Weston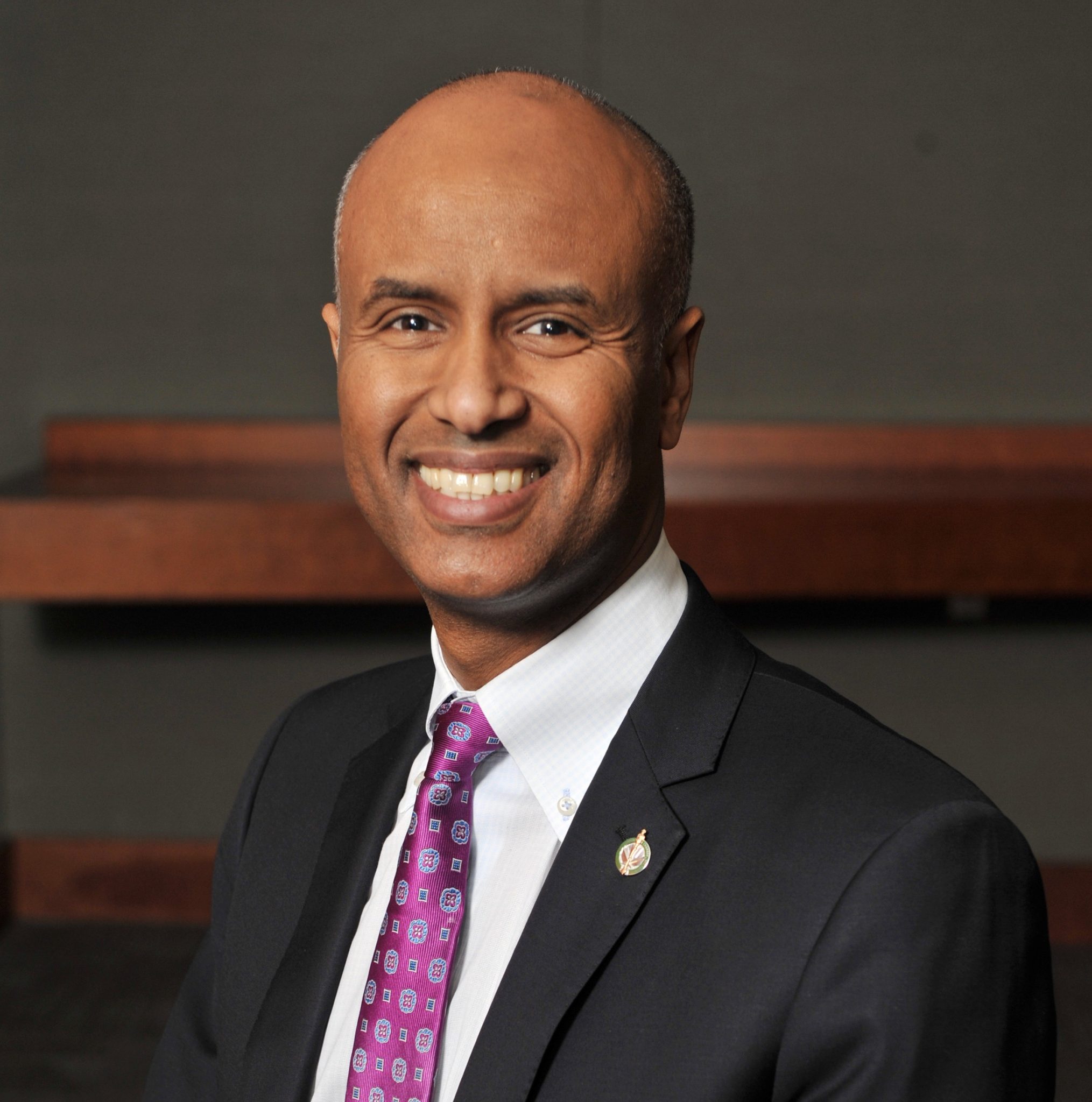 Somali Canadian Ahmed Hussen has a Law Degree from the University of Ottawa.
First elected in 2015, Hussen has served as the Minister of Immigration, Refugees and Citizenship.
In 2017, Hussen delivered at talk at TEDxToronto entitled "Two Canadas: My story of generosity and systemic racism".
Iranian Canadian Majid Jowhari was formerly a professional engineer and he obtained an M.B.A. from York University's Schulich School of Business.
Iqra Khalid, Liberal Member of Parliament for Mississauga-Erin Mills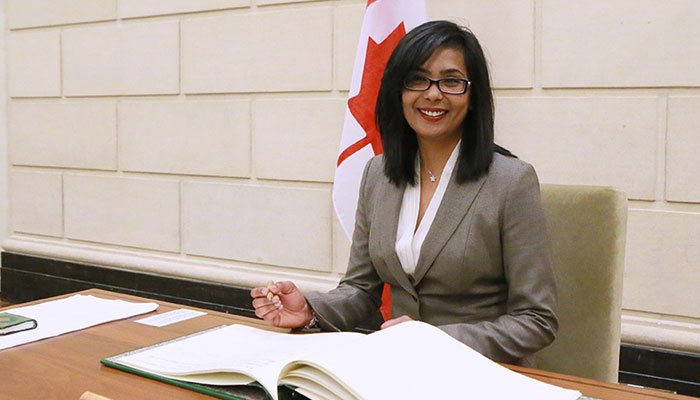 Pakistani Canadian Iqra Khalid graduated from York University with a degree in criminology and professional writing in 2007. While at York, she was the president of the Pakistani Students Federation. Khalid obtained a Juris Doctorate at Western Michigan University Cooley Law School.
Elected in 2015, Khalid introduced private member's motion M-103 asking the government to develop a strategy to tackle systemic racism and religious discrimination. The motion was developed in response to a petition condemning Islamophobia in Canada, which was sponsored by Quebec Liberal MP Frank Baylis. As a result of M-103, a study was commissioned by the Standing Committee on Canadian Heritage which resulted in $23 million being allocated towards addressing anti-racism and anti-discrimination initiatives.
In 2018, Khalid sponsored petition E-1566 calling on the Prime Minister to appoint a Minister or special advisor on Seniors Affairs. As a result of the petition, the Government of Canada appointed Filomena Tassi as the Minister for Seniors.
Hawa Mire, NDP candidate for for York South-Weston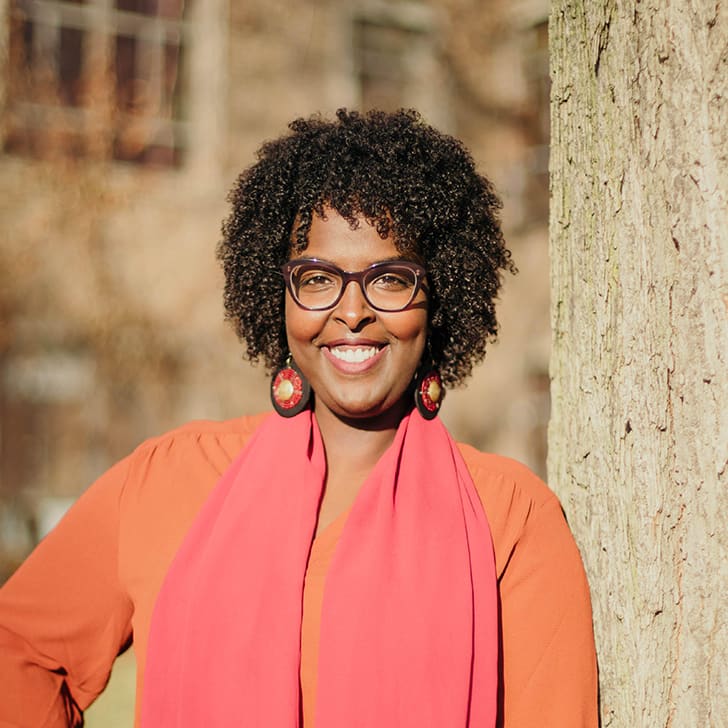 Hawa Yahia Mire is a small business owner and community organizer with two decades of experience transforming the non-profit sector. Hawa's family came to Canada from Somalia when she was a toddler. If home is where we get a strong start, then York South-Weston is where Hawa found the strength and determination to fight for a more just and equitable world. It was in York South-Weston where she spent her formative years, getting her first job and completing her studies.
Hibo Mohamed, Liberal candidate for Edmonton-Strathcona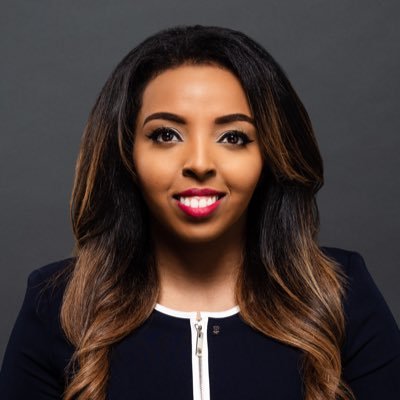 Hibo has volunteered at the Institute for Sexual Minority Studies & Services at the University of Alberta, with the Somali Canadian Cultural Society of Edmonton, and more.
Supporting women and diverse communities is vital for Hibo. In her work with ParityYEG ensuring gender diversity in all levels of government, and in her work with the YWCA Edmonton.
In 2020, Hibo graduated from the University of Alberta with a Bachelor's Degree in Political Science and Art & Design.
Hibo is also a celebrated professional artist, and in her craft she has come to understand the difficulties faced by artists and small businesses, especially during the pandemic.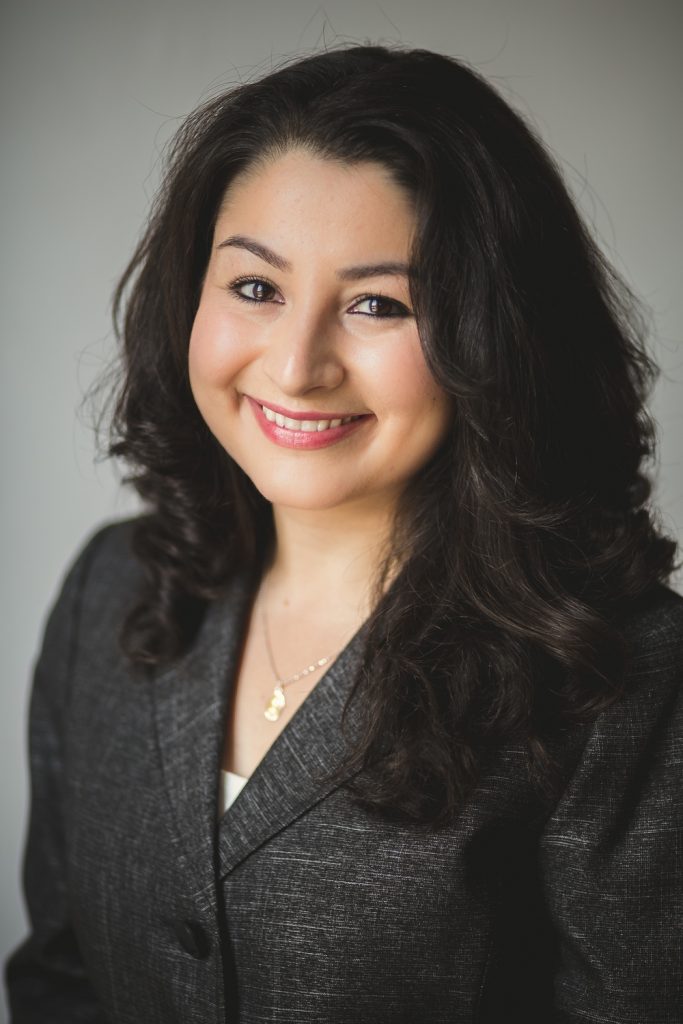 Maryam Monsef, Liberal Member of Parliament for Peterbourgh-Kawartha
Afghan Canadian Maryam Monsef has a Bachelor of Science in Psychology from Trent University.
First elected in 2015, Maryam Monsef was appointed as the Minister of Democratic Institutions in 2015.
Then in 2017, she became the Minister of Status of Women later changed to Minister for Women and Gender Equality.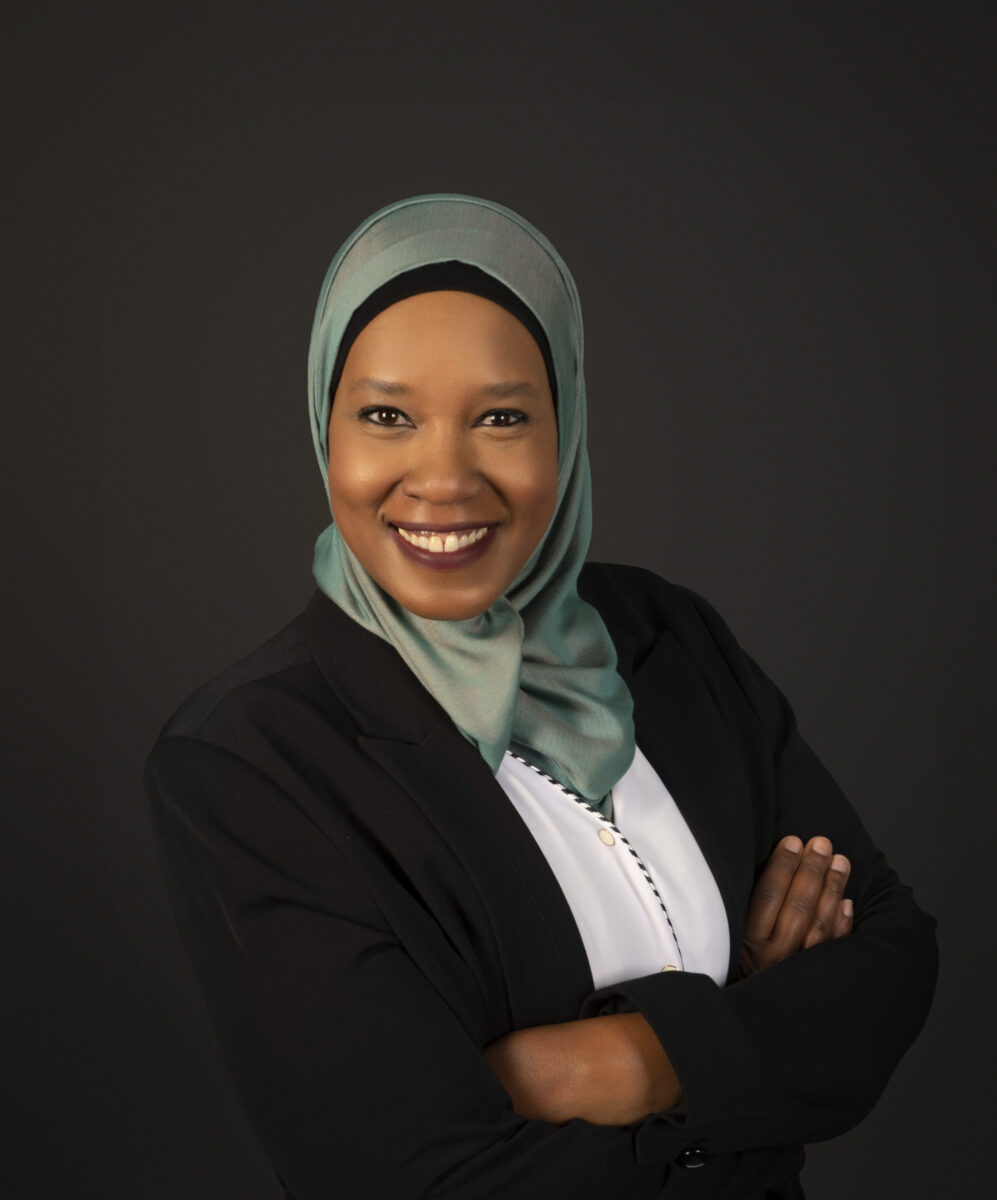 Huda Mukbil, NDP candidate for Ottawa-South
Huda is a mother, public servant, and national security expert with 18 years of experience in leadership positions within the Federal government.
Maleeha Shahid, Conservative candidate for Whitby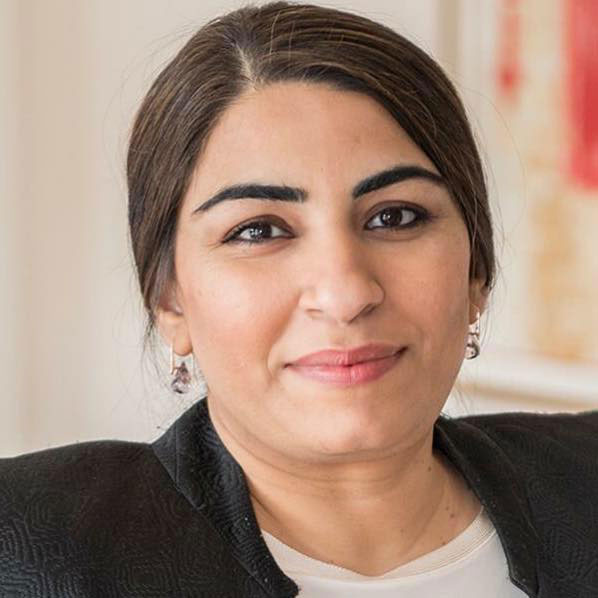 Maleeha Shahid is the Conservative candidate for Whitby for the coming federal election.
Maleeha was elected in 2018 to Whitby Town Council as Councillor for East Ward 4.
Salma Zahid, Liberal Member of Parliament for Scarborough Centre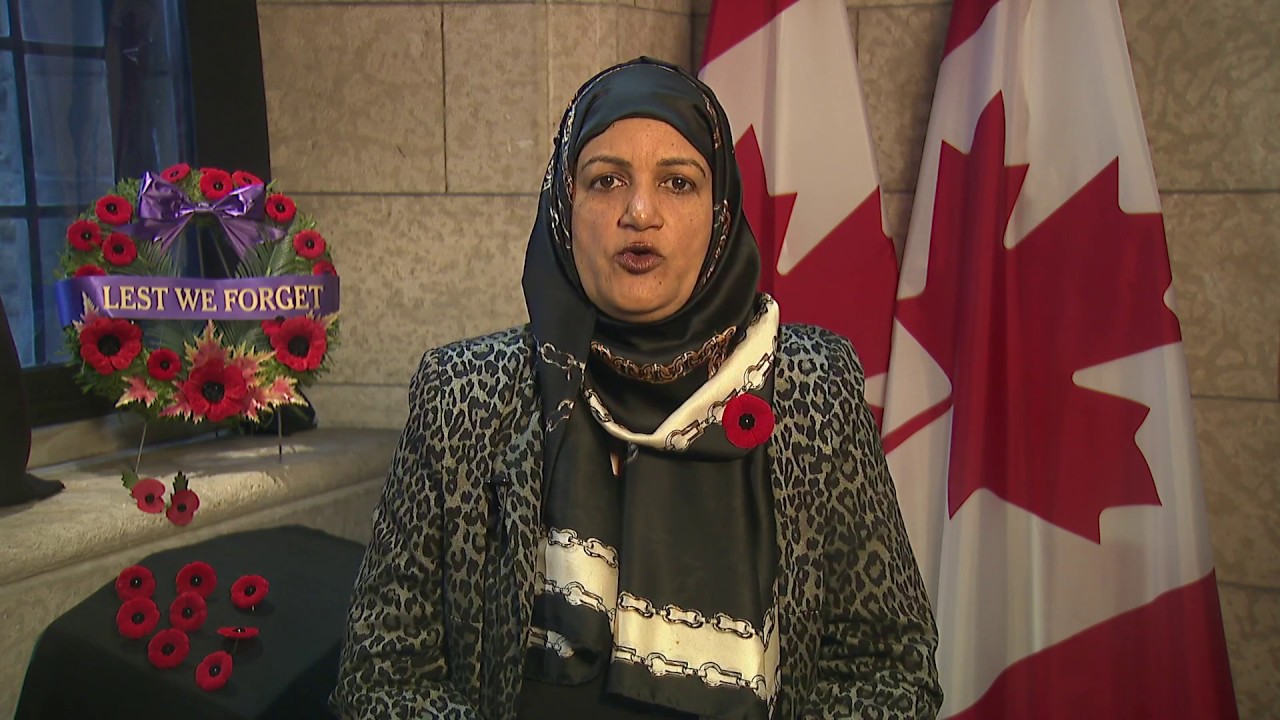 Pakistani Canadian Salma Zahid holds a Masters in Educational Management and Administration from the University of London's Institute of Education, and an MBA from Quaid e Azam University in Pakistan.
First elected in 2015, Salma Zahid's put forward private member's motion M-155, successfully designating June as Filipino Heritage Month across Canada in 2018.
She became the first elected official to wear hijab on Parliament Hill as she decided to wear hijab while recovering from cancer treatments and chemotherapy.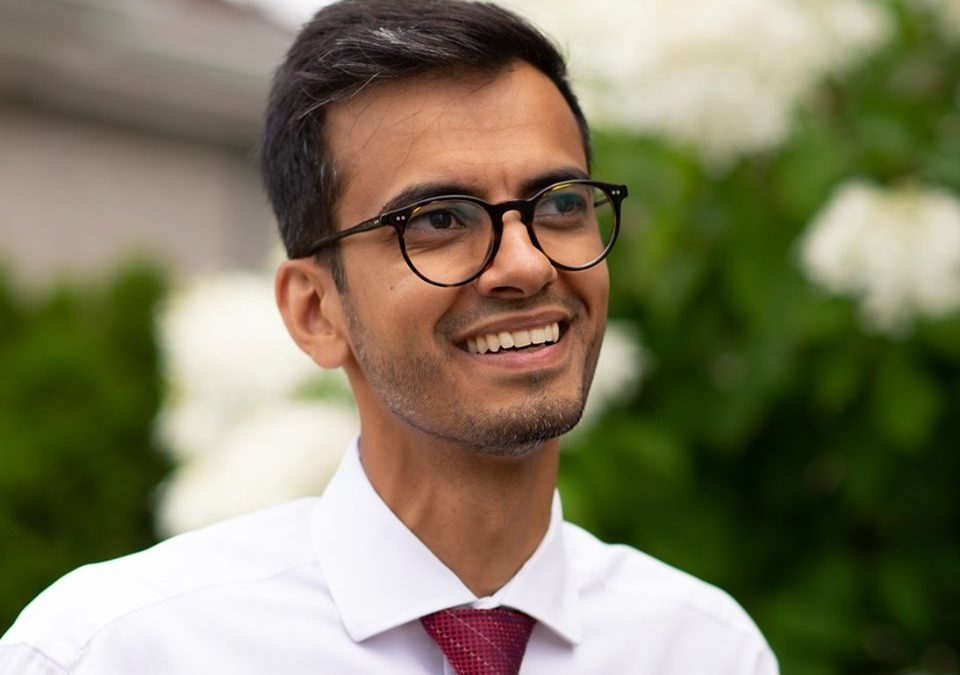 Sameer Zuberi, Liberal Member of Parliament for Pierrefonds-Dollard
Sameer Zuberi, a 39-year old father of two, holds degrees in law from Université du Québec à Montréal (UQAM) and mathematics from Concordia University. He has worked in the areas of university administration, law, media relations, human rights, and served in the Canadian Forces Reserves.