With the theme "With Hardship Comes Ease", MAS-ICNA, one of the largest Islamic conventions in the United States wrapped up in Chicago on Tuesday, concluding three days of rich sessions, speeches, activities, and fun.
The 20th annual convention organized by the Muslim American Society (MAS) and Islamic Circle of North America (ICNA) was held at McCormick Place from December 26-28, Daily Herald reported.
Last year's convention was cancelled due to Coronavirus outbreak.
📚 Read Also: ICNA-MAS Convention Cancelled Over Coronavirus
This year, the organizer implemented a mandatory vaccination policy for all participants and staff. During the convention, all volunteers and all the attendees were required to either be fully vaccinated or provide a negative COVID-19 test within the previous 72 hours.
Regardless of vaccination status, everyone must wear a face mask.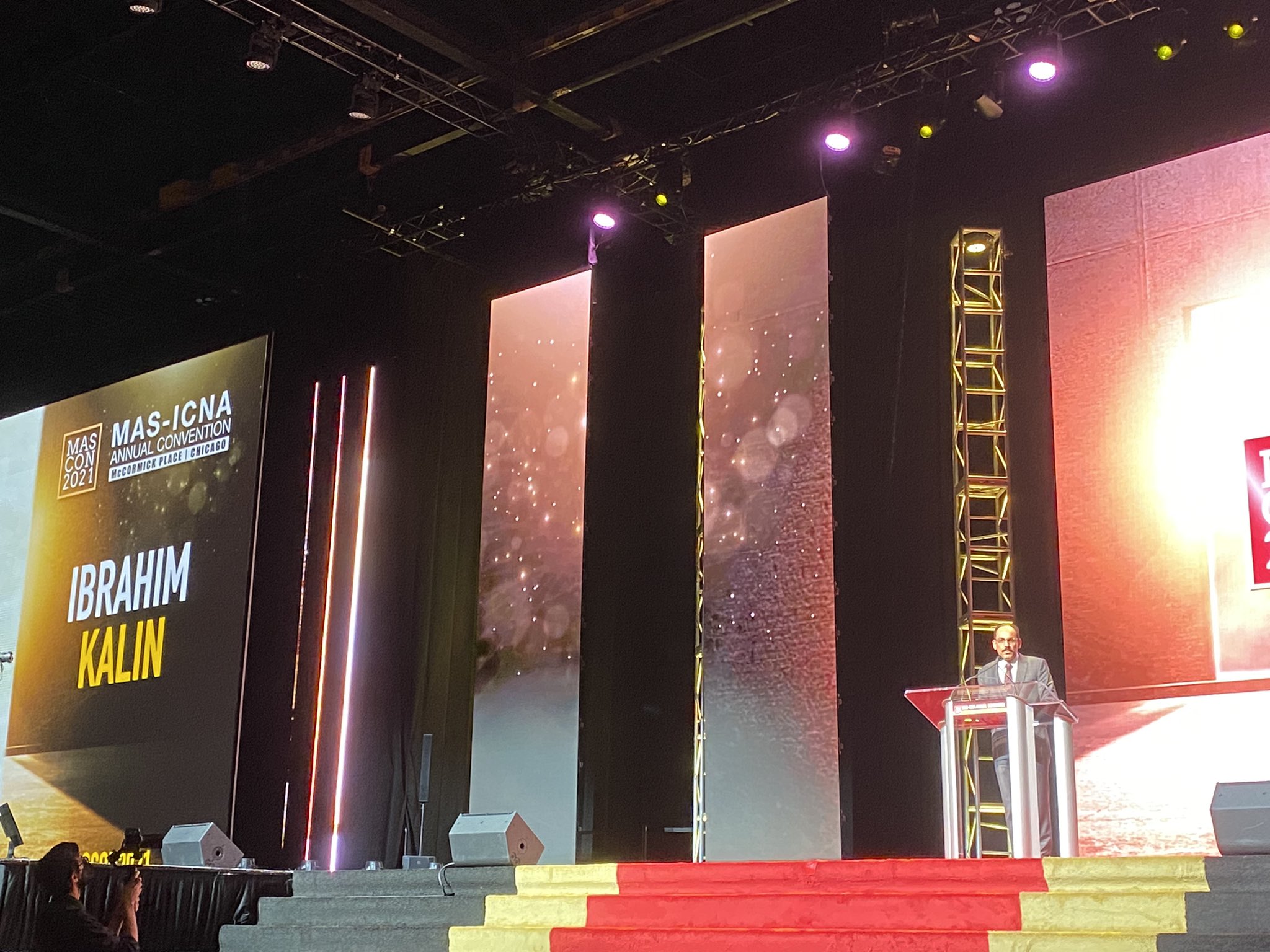 Galaxy of Speakers
The convention had hundreds of speakers, intensive workshops, roundtable discussions, art exhibits, films, talent shows, and a bazaar.
The theme of the convention is drawn from the Qur'anic verse and more than 90 renowned American Muslims, including the many interfaith speakers, addressed the gathering.
Approximately 20,000 Muslims met to listen to lectures from renowned scholars like Dr. Mohsin Ansari, Suhaib Webb, Linda Sarsour, Dalia Mogahed, Sh. Omar Suleiman, Sh. Abdul Nasir Jangda, Imam Mohamed Abu Taleb, Zahra Billoo, Sh. Saad Tasleem, Sh. Mohammad Elshinawy, Dr. Sabeel Ahmed, Dr. Ihsan Bagby and many others.
The program was designed to help Muslims overcome challenges in the US, giving them a chance to know about other Muslim communities.
"I had an opportunity to come here to meet and listen to Muslim leaders to clear misconceptions about Islam, get details of Prophet Muhammad's message. Now a day makes it more important for non-Muslims to learn about Islam," Anna, a young lady who came from Detroit, said.
The MAS and ICNA are religious and educational organizations that offer unique programs and services that seek to better the individual and in turn, the greater society by imparting Islamic knowledge and promoting community service.
Both Islamic organizations teamed up to produce two successful conventions every year: the MAS Convention in Chicago and the ICNA Convention in Baltimore, Maryland.