Bringing comfort to the dead and their families at the time of COVID-19 pandemic, with tens of people dying every day, is a challenging task.
A local imam from The Islamic Cultural Center of New York in Manhattan, Imam Saad Jalloh, has been leading the charge by serving his wider community during this pandemic.
He works hard to ease pandemic grief amongst hospital staff, social workers, nurses, and doctors.
Lately, he's been advising hospital staff members and answering the calls on what to say to a dying Muslim. Every day, he advises the sick and their families across the city by phone, offering prayer.
📚 Read Also: Distressed? This Beautiful Name Will Relieve You
Aiming to calm down deceased families at this time of sorrow and grief, Jalloh offers them words of ease, assuring them through prayers and reminders about the beauty of dying during a time of trial.
"As Muslims, we always try to live the life of expecting things and accepting them. Not to be surprised with anything new," said Jalloh, Religion News Service reported.
"This is not what we used to do, but this is what we have to do now. We submit, take and accept it."
Although New York city is in strict lockdown, Imam Jalloh continues to spend time at the mosque to do acts of service for the community. He collects and distributes charity and helps to coordinate community outreach.
His mosque continues to call the adhan with the amendment, from "Come to the prayer" to "Pray inside your houses."
Challenging Times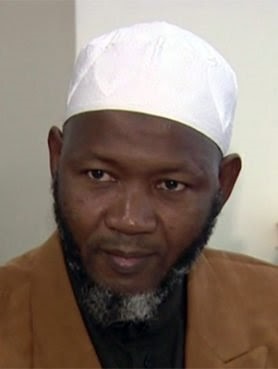 Since New York is still the epicenter of this pandemic, many members from the mosque are having a difficult time coping to the challenges of this time.
"I tell them it is more to fear and more terrifying than the war zone. In the war zone, you can hear bombs, sounds, you can hear gun sounds, you can hear bullets passing by and you decide the path that the war is taking place," Imam Jalloh told a reporter with Religiousnews.com.
"But in this time it is like you are surrounded, you are surrounded with the enemy, the killer, the danger you know; feeling 'Do not go outside, use mask, use gloves and be aware."
In time, the imam said, this pandemic will give us all greater joy in good health and our simple freedoms. For now, faith alleviates what pain it can.