Muslims believe in Jesus as one of the great Prophets of God and that he was born miraculously, conceived with no father, to his mother, Mary, but Muslims believe that he is not Son of God, because God begets not nor is He begotten
Chapter Three of the Qur'an is called The Family of Imran. It is a chapter dedicated to Jesus and his family. The Imran mentioned is Jesus' grandfather, the father of his mother Mary.
Several chapters of Qur'an tell the same stories that Christians are familiar with about the life of Jesus, the Messiah.
In order to bring followers of both faiths together, a billboard went up this month in Dallas to encourage dialogue on the fundamental teachings of Islam.
The billboard on Interstate 45, southeast of downtown Dallas, features the message: "Find Jesus in the Qur'an, Muhammad in the Bible."
"The Muslim Jesus" campaign was launched by a Chicago-based group called GainPeace.
"Our main purpose is to build bridges, and to erase the misconceptions," Sabeel Ahmed, the executive director of GainPeace, told Kera News.
"We want to educate our fellow Americans, giving them an opportunity to look into Islam, to read about Islam through our website and billboards."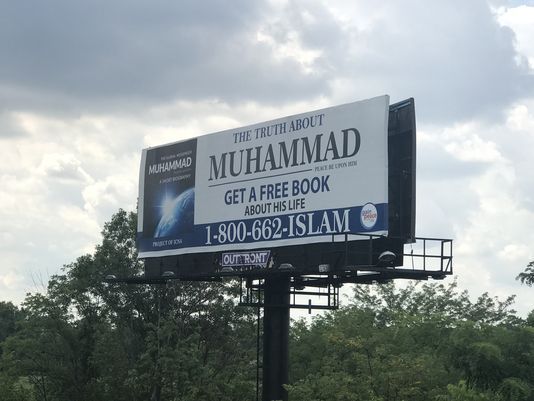 Spark Dialogue
The goal of the billboard is to spark dialogue and bring people of faith together.
"Jesus is mentioned with love and respect and honor more than 25 times in the Quran," Ahmed said. "Mary the mother of Jesus is likewise mentioned 32 times in the Quran."
This is not the first campaign launched by GainPeace to educate people about Islam.
In February 2019, the group put a billboard campaign to inform people about hijab and counter misconceptions triggered by the political atmosphere.
Another campaign, titled "Truthful Man", was launched in 2017 to educate Americans on the true manners of Prophet Muhammad (peace be upon him).