The largest Muslim umbrella organization in North America has endorsed the Fossil Fuel Non-Proliferation Treaty, urging other Muslim and religious organizations to sign an interfaith letter in support of the treaty.
"For too long, massive oil producers, including in Muslim nations, have endangered the future of life by preventing policies to put an end to fossil fuel extraction and production and to bring about a just transition to a sustainable future," said Imam Saffet Catovic, Head of Interfaith and Community Alliances and Governmental Relations for the Islamic Society of North America (ISNA), an online statement read.
📚 Read Also: Faith Leaders Pray for Planet in COP26 Vigil
"We cannot be silent anymore because the lives of countless "people, the world's ecosystems, and the lives of future generations are at stake and we are out of time.
"The Maqasid al-Shari'ah, the inviolable objectives of Islam's sacred law, makes it clear that society must protect life, family, property, and the essence of our faith through policies which enable maslaha – public welfare. Failure to establish concrete, time-bound plans to phase out fossil fuels is a violation of these moral imperatives," he added.
The Fossil Fuel Non-Proliferation Treaty is a civil-society initiative calling on governments to negotiate and ratify a treaty to prevent the proliferation of coal, oil and gas by ending all new exploration and production; to phase-out existing production of fossil fuels in line with the 1.5C global climate goal.
The treaty comes as the UN Climate Change Conference (COP26) concluded on November 12.
The Glasgow gathering came amid an accelerating onslaught of extreme weather events across the world underscored the devastating impacts of climate change from 150 years of burning fossil fuels.
📚 Read Also: UK Muslims Lead the Way Raising Climate Action Awareness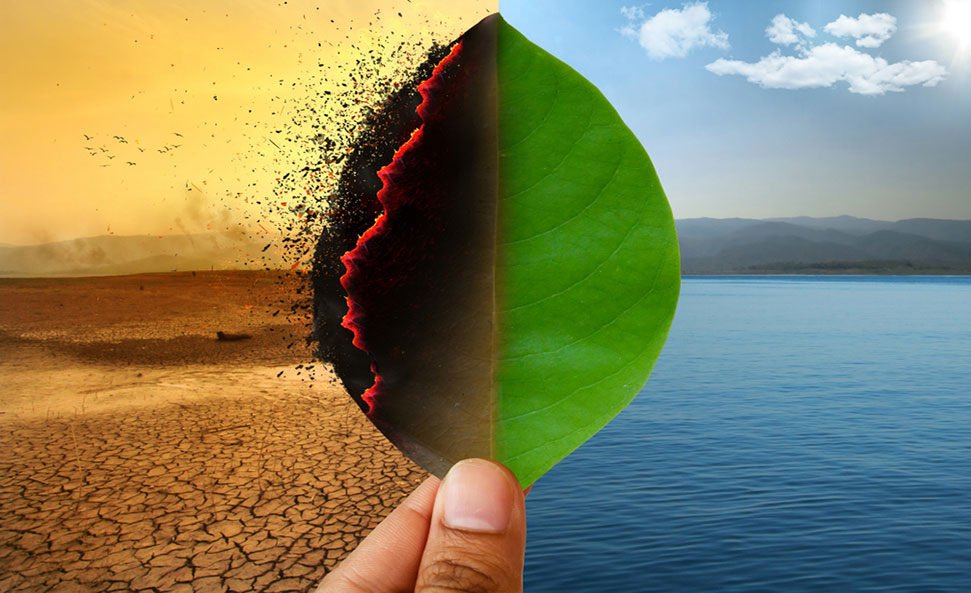 Inviting Religious Groups
Endorsing the treaty, ISNA joined GreenFaith, an international, multi-faith organization, which extended the sign-on invitation to religious groups globally.
This is major! The Islamic Society of North America, @ISNAHQ, has joined us in endorsing the Fossil Fuel Non-Proliferation Treaty. They're calling on other Muslim and religious organizations to sign an interfaith letter in support of the treaty. #COP26https://t.co/Qxj4ZJak9G

— GreenFaith (@greenfaithworld) November 8, 2021
"The Treaty represents values of compassion, love and justice in the face of a dire emergency," said the Rev. Fletcher Harper, Executive Director of GreenFaith.
"There is no greater moral imperative than to phase out the use of fossil fuels as rapidly as possible while investing in a rapid, just transition to universal access to clean energy. At a global scale, religious groups must embrace this call to action."
Muslims have been leading several initiatives recently to raise awareness about climate change, launching campaigns to preserve environment.
Environmental sustainability is very important in Islam. Thus, preserving environment, from an Islamic perspective, is grounded in honoring the relationship between oneself, Allah, and Allah's creation.
Allah says in the Qur'an, It is He who has appointed you vicegerent on the Earth … (Qur'an, 6:165)