In recognition of their outstanding efforts, the city of Morton Grove, Illinois, honoured Dr. Sabeel Ahmed's family with the "Best Neighbor Award" in a special ceremony on Monday, May 23.
"Sabeel I am not surprised that I was going to see you here for this type of an award actually when they made the award I thought of you first actually," Morton Grove Mayor Daniel DiMaria said in a video shared on Dr. Ahmed's YouTube channel.
"I can't tell how proud I was to see you here again to give out this award. I can't thank you enough for representing Morton Grove and we thank you from the bottom of our hearts… you are a good man and a good soul and we are happy to have you in town so thank you so much."
📚 Read Also: Muslim Family Awarded for Helping Neighbors During Winter Storm
Dr. Sabeel Ahmed, who hails from Hyderabad, was given the special award as part of the city's "Outstanding Neighbor Recognition Program."
This program gives all Morton Grove residents the opportunity to acknowledge an outstanding neighbor by making their nominations on the city's website.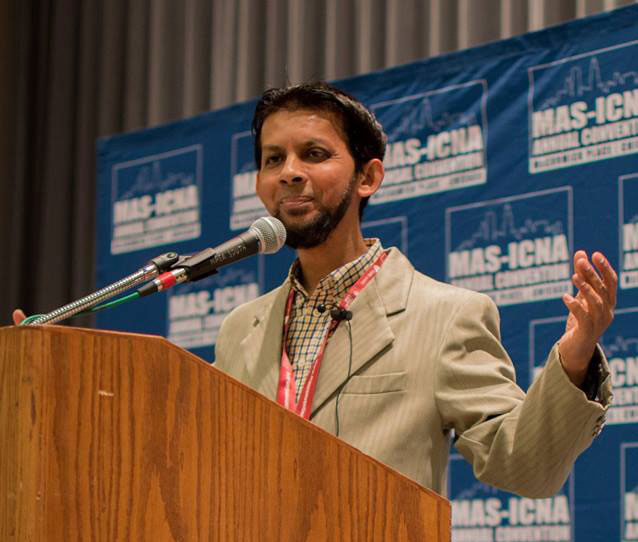 Kind Soul
Introducing the award, Bob Burkhart, a retired Methodist minister and Vision Morton Grove member, said, "Today we are here to recognize a very special individual and neighbor, Sabeel Ahmed."
"This is not his first time to be here as an outstanding neighbor. The first recognition came in 2019 when Sabeel and his family during that frigid cold and snowy winter in February 2019 delivered notes to 40 neighbors offering to help them get groceries, medications, shovel snow, and even offered to them to come to his home and share a meal," he added.
"The Ahmed's kindness brought media coverage where they were able to further share their message an example of what it means to be an outstanding neighbor."
📚 Read Also: Immigrant Muslim Convert Finds Success in a New Faith & Country
Dr. Ahmed, a radiologist who gave up medicine to turn to da`wah, is the Executive Director of the GainPeace Project, an outreach project of Islamic Circle of North America.
Gainpeace is a non-profit organization whose main goal is to educate the general public about Islam and to clarify many misconceptions they may hold. The group works under the umbrella of Islamic Circle of North America.
As a Director of GainPeace, Dr. Sabeel's aim is to bring out the commonalities and build bridges between people of various faith, races, and nationalities and share the beautiful faith of Islam with our fellow Americans.
Some of the projects of GainPeace include advertising the message of spirituality via Bus, Billboards, Trains, TV, Radio and Newspapers.