With the theme "Building a Just Society, the Mission Continue", the 47th Annual ICNA-MAS Convention 2022 is set to open this weekend, May 28th at Baltimore Convention Center.
"ICNA-MAS Convention is coming to Baltimore this Memorial Day weekend with guest speakers Sh. Omar Suleiman, Imam Suhaib Webb, Zahra Billoo, and more!," ICNA wrote on Facebook.
The convention will include 100+ sessions, Youth Conference, Bazaar, Matrimonial, and Sisters & Kids events.
📚 Read Also: ICNA SYMPOSIUM 2020 – Indeed I Am Near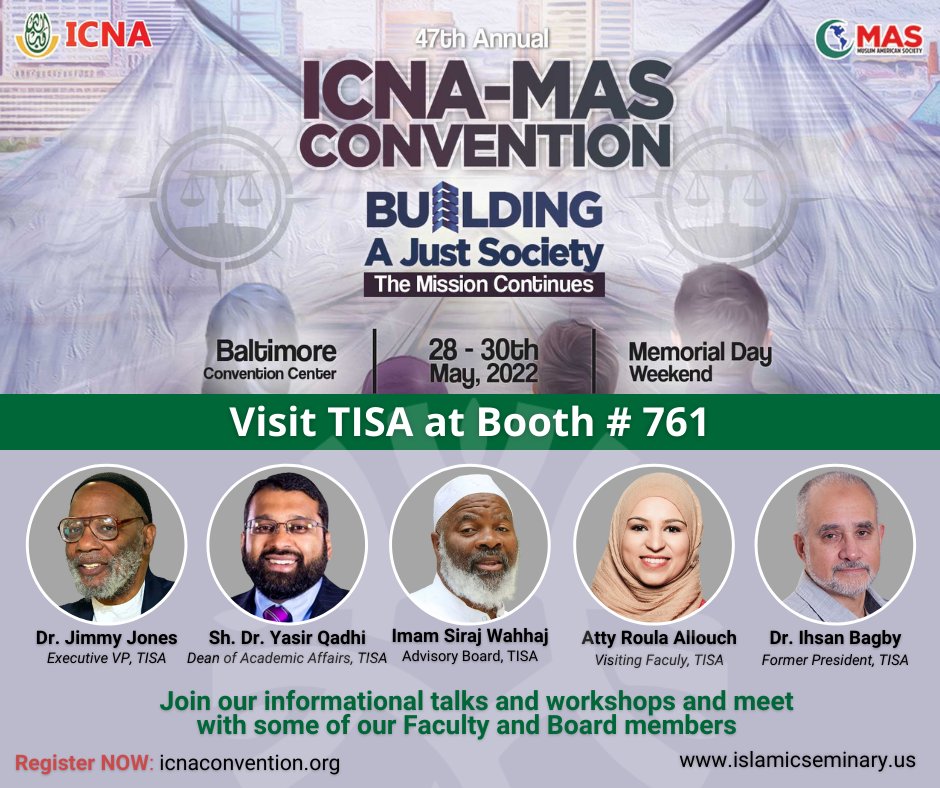 This year's convention comes after two years of going virtually in 2020 and 2021 due to covid-19 restrictions.
Speakers include Sh. Yaser Birjas, Imam Siraj Wahhaj, Sh. Omar Suleiman, Dr. Altaf Husain, Ustadah Ieasha Prime, Ustadha Lobna Mulla, and others.
📚 Read Also: Compassionate Communication in Mosques and Marriages – ICNA 2019
ICNA is one of the largest, non-profit, grassroots Muslim organizations in North America. It runs many projects, programs, and activities designed to help in reforming society at large.
Since 1968, ICNA has worked to build relations between communities by devoting itself to education, outreach, social services, and relief efforts.