As a strong category 4 Hurricane Ida moved inland in Southeast Louisiana on Sunday, Louisiana residents scrambled for shelter in Texas ahead of life-threatening storm surge.
Recalling sense of desperation many people experienced Bringing when Hurricane Katrina struck 16 years ago, imam Omar Suleiman sends a hopeful message that this also will come to an end.
"There will be ease at the end of this," Sulieman, the founder, and president of the Texas-based Yaqeen Institute for Islamic Research, told WFAA.
"We are a resilient people from New Orleans. We've made it through this before. We'll make it through again, God-willing."
📚 Read Also: Texas Muslim Community Responds to Need during Unprecedented Winter Storm
Suleiman now resided in Dallas, yet, he was still in his hometown in New Orleans when Katrina hit in August 2005, giving residents the most surreal moments of their lives.
"There was a sense of desperation," Sulieman said. "There was a sense of, 'Are we ever going to get back?'"
"It didn't feel like New Orleans," Sulieman said. "It didn't even feel like the United States."
At that difficult time, people opened their homes and volunteers of all faiths united to help the vulnerable.
"People opened their homes," Sulieman said. "People picked up people off the streets. Did what they could. People were taking their boats around, rafts around."
"When everyone is that vulnerable, they're all vulnerable to the point that they could connect in their vulnerability," Sulieman said.
Suleiman shared prayers on Facebook as well for the people of Louisiana.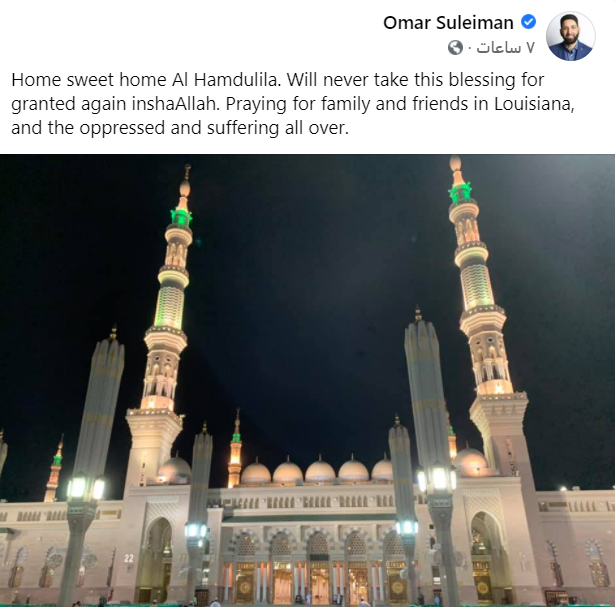 Meanwhile, ICNA Relief launched a campaign to help people during Hurricane Ida.