RIO DE JANEIRO – Since the 2012 London Olympics, the world has witnessed a record number of female Muslim athletes, with many of them winning medals and breaking records. In the upcoming Rio Olympics, the number is expected to increase, with more Muslim countries sending their female athletes to the world's largest international event.
Here follows a shortlist of some female Muslim athletes who will compete in the games while donning their hijab:
Ibtihaj Muhammad
Fencing
United States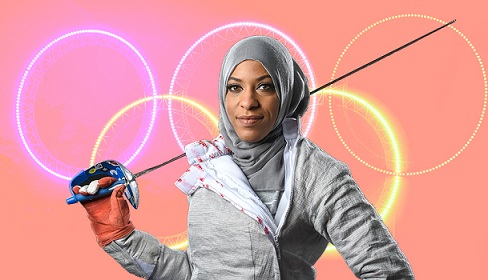 Ibtihaj Muhammad, 30, will make history when she steps into Carioca Arena 3 for her first match in the women's sabre fencing competition in Rio, becoming the first US athlete to compete in the Olympics while wearing a hijab.
Muhammad finished a close second to swimmer Michael Phelps in the US flag-bearer vote in Rio Olympic Games.
Muhammad is ranked No. 8 in the world by the International Fencing Federation and will have more eyes on her than any Olympic fencer in recent memory. But even if she doesn't win a medal in Rio, she has already scored victories for Muslims all over the country and around the world.
Aisha Al Balushi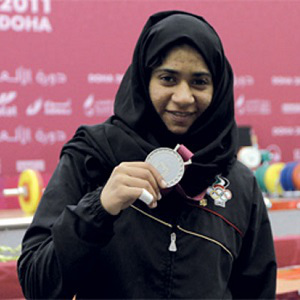 Weightlifting
United Arab Emirates
After the injury of famous Emirati athlete Amna Al Haddad, 24-year-old Aisha Al Balushi was picked as the sole weightlifter to represent UAE in Rio. Al Balushi scored higher marks than Al Haddad at this year's Asian Championships, and she has been involved in the sport almost twice as long as the relative newcomer Al Haddad.
With reigning 58-kilogram world champion Boyanka Kostova of Azerbaijan out of these Olympics due to a PED suspension, Al Balushi's chances of landing on the medal stand automatically improve.
Sarah Attar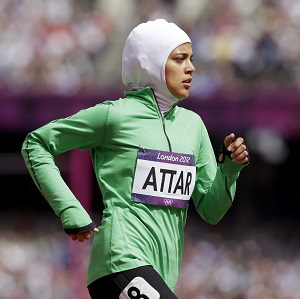 Track & Field
Saudi Arabia
Four years ago in London, Attar made history as part of the first-ever delegation of female athletes to represent Saudi Arabia in the Olympics. Despite finishing in last place in her opening-round heat of the women's 800-meter race, she received a standing ovation.
Since then, the 23-year-old Attar has graduated from school and dedicated herself full-time to training. She has competed in marathons and improved her personal-best time in the 800 to a flat two minutes and 40 seconds.
Leila Rajabi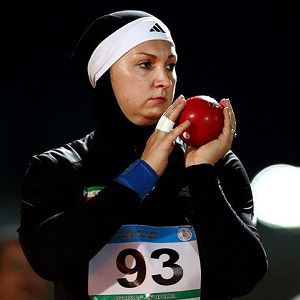 Track & Field
Iran
After marrying Iranian sprinter Peyman Rajabi and becoming an Iranian citizen, Belarus native Leila Rajabi reverted to Islam, changed her name, and quickly went about the business of becoming the best female shot-putter to ever represent Iran.
Rajabi owns the national record in the shot put at 18.18 meters (59 feet, 7 inches). She has won gold medals at the Asian Indoor Games and the Asian Indoor Championships, as well as silver at the Asian Games (outdoor) and the Asian Championships.
Save
Save
Save
Save
Save
Save
Save
Save
Save