The first visit of Richard "Mac" McKinney, the Ball State senior and retired Marine sergeant, to a mosque was to blow it up.
What happened at this visit and how he himself became a Muslim is the subject of a new 30-minute documentary, "Stranger at the Gate," Religion News Service reported.
The film, which debuted on The New Yorker magazine's YouTube channel on Wednesday, September 14, is part of director Joshua Seftel's years-long effort to combat Islamophobia.
📚 Read Also: Wanted to Blow up Mosque, Now Spreads Islam
"To me, the story is very much about this moment," said Seftel, who is an occasional contributor to "This American Life" and a commentator on CBS' "Sunday Morning."
"It's the story of division and hate circulating around the world." And, he added, "It shows change is possible."
Love Wins
Instead of finding enemies at the mosque, McKinney encountered several of the members of the Islamic Center of Muncie who welcomed him inside.
McKinney said he was totally unprepared for the welcome he received.
"They were just plain pleasant," he said in a phone call from New York, where he was attending the documentary's premiere.
"I didn't expect that, I expected to be judged. I expected to be looked at like I was less than human because I didn't follow the Islamic path. But I wasn't. I was basically treated like one of them. It threw me off. I wasn't ready for that."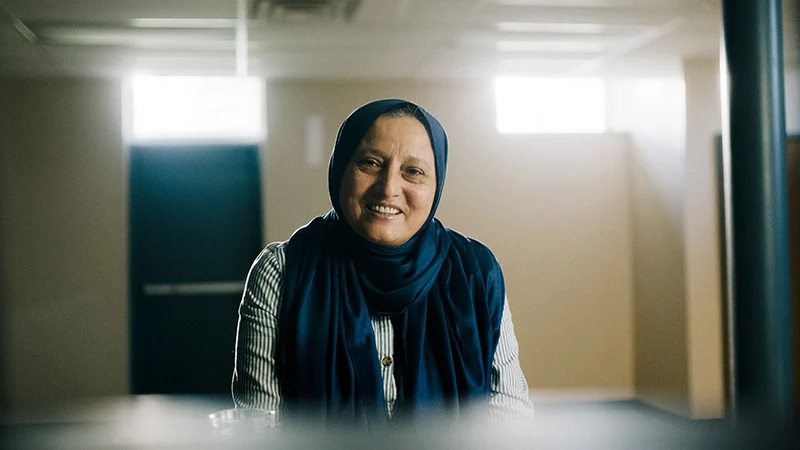 📚 Read Also: Muslim Comedian Changes Minds Through Laughter
"I could see the vulnerability in him," Bibi Bahrami, an active member of the mosque, said of McKinney. "He needed some respect and he needed to be heard."
Two months after the visit, McKinney converted and became a Muslim himself. He even served for two years as the president of the Muncie Islamic Center.
"I have to believe it was God's plan," McKinney said. "With the amount of hatred I had, I should still be wrestling with it. It had to be God's plan."
"Stranger at the Gate" is the latest in a series of shorter video posts Seftel created called "The Secret Lives of Muslims," that have appeared on Vox.com and on other media sites.
The series of 14 short documentary profiles and subject films on life as an American Muslim today.
This series features many Muslim figures, including AJ+ Dena Takruri, US medalist Ibtihaj Muhammad, and NYTimes bestselling author Reza Aslan.