Huge marches have been going over the past days in the US and across the world to over the murder of George Floyd at the hands of Minnesota police officers.
While some Muslims lead protests and initiatives to support Black Americans, others are giving out food, water, and face masks to protesters.
In Brooklyn, New York, Muslims Giving Back (MGB), a non-profit organization whose mission has always been to give back, gave out over 100 sandwiches, cold water bottles, and masks to protesters.
📚 Read Also: What Does Islam Teach About Justice
"We decided we wanted to feed the protesters because they are standing up for justice," MGB's co-founder Mohamed Bahe told Bklyner.
"It is important to show solidarity with them because it can be me next time with a knee on my neck or my own family member or community member and these are the people that will give a voice to the voiceless."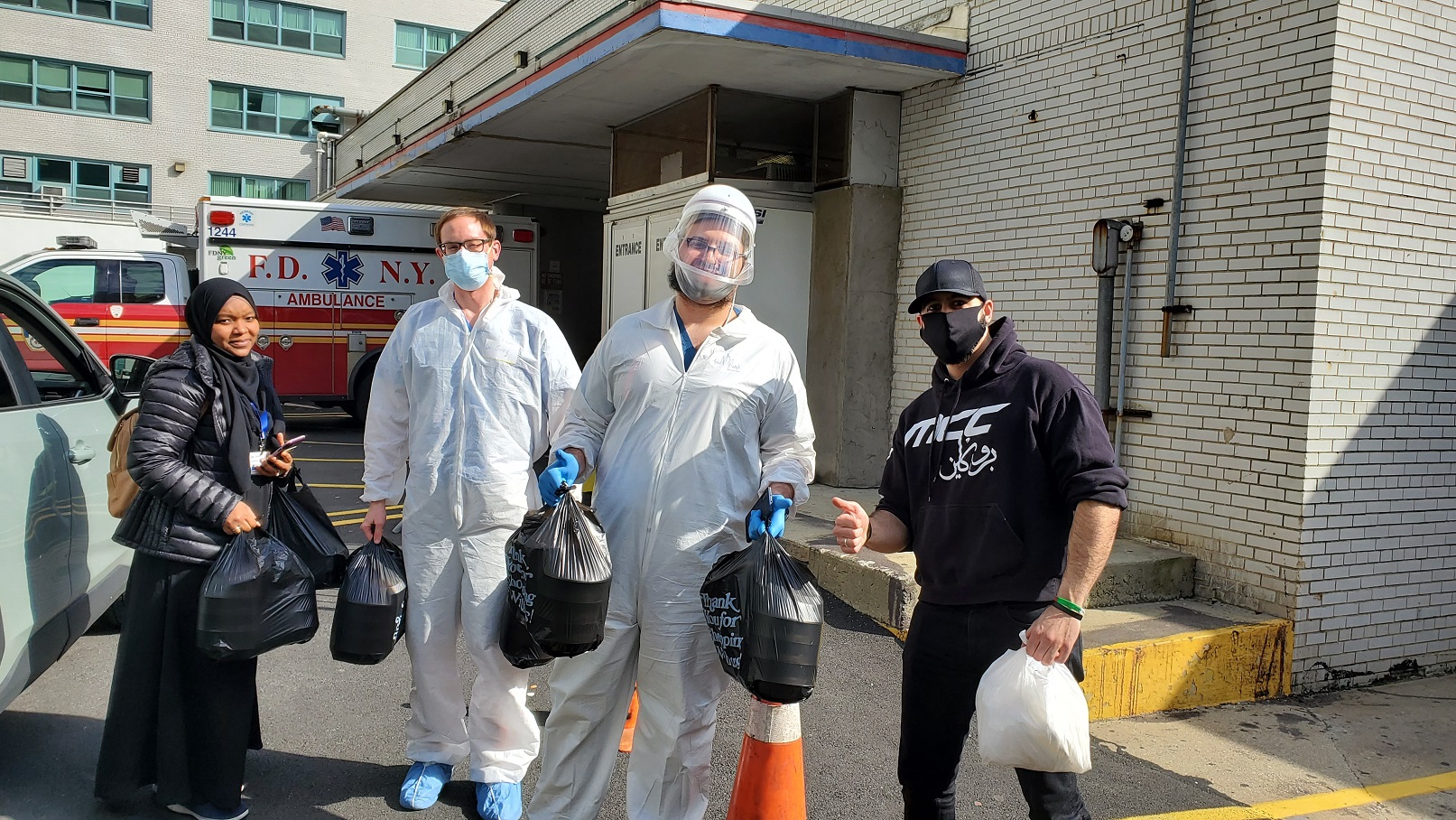 Helping Community
This is not the first effort by the MGB to give out food.
Established six years ago, the group has been feeding homeless in Manhattan every Friday and Saturday while operating from the Muslim Community Center (MCC) in Sunset Park.
Though the COVID-19 pandemic forced MCC to close to worshippers, it opened as a food pantry to the needy.
"It is extremely important for Muslims to be part of this movement because an attack against any minority is an attack on ALL minorities," Bahe said.
"And if Muslims stay silent on this issue when it comes to police brutality, then we can't expect others to speak for us."
Muslims believe that applying justice is a key factor and necessary step towards restoring peace and security in the world.
There are many provisions in the Qur'an and Sunnah commanding Muslims to apply justice towards friends and enemies alike.