Joining Syracuse University, Muslim student Hawa Omar was very excited to learn swimming for the first time in the pools inside the campus.
Her dreams, however, shattered when she discovered that the Barnes Center at the Arch's pool was not accessible to Muslim females like herself.
"I'm not able to exercise. I'm not able to have fun in the pool, or even learn how to swim," Omar told The Daily Orange.
📚 Read Also: My Burkini Story – From Freedom to Anxiety
As per Islamic teachings, Muslim women should wear modest clothes that cover their bodies. With no proper accommodations for Muslims, especially in gyms and pools, it was difficult for her to join swimming classes.
"As Muslims we have to cover, and when we're in a swimming pool, obviously we're not covering, so there can't be any men," she added.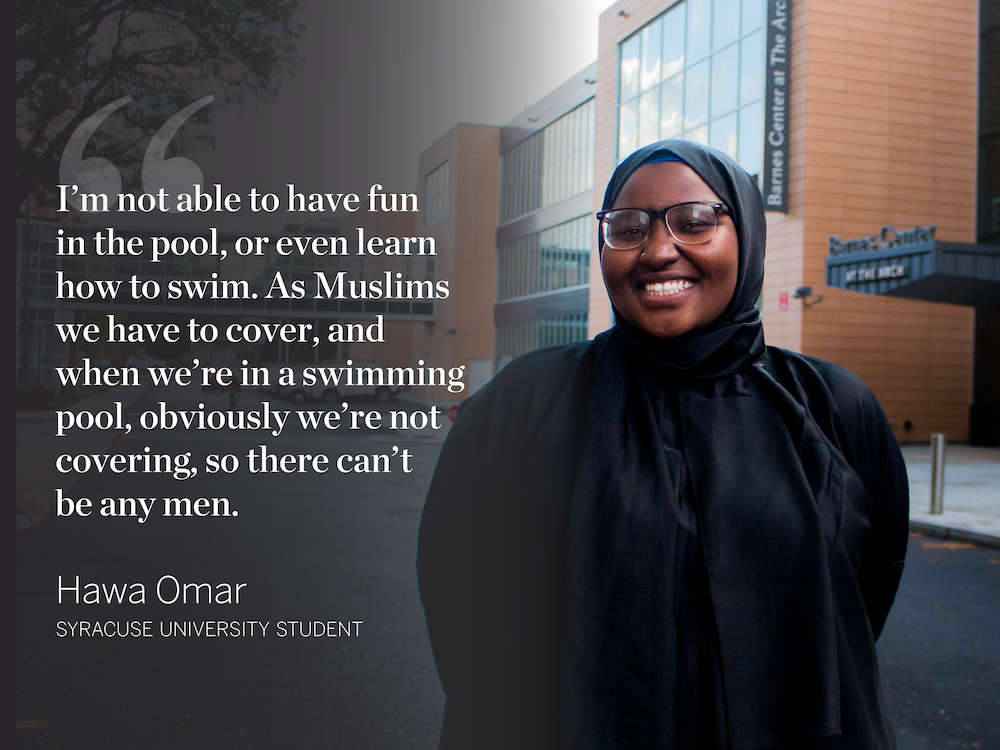 Omar is not alone. Zuhal Amarkhil and Sajiah Naqib, both graduate students and two of the roughly 300 members of the Muslim Student Association, couldn't swim since they arrived on campus.
Growing up in Malaysia, Naqib's school had separate pools for men and women, so she felt comfortable swimming there.
"Usually I'd have to fix my scarf while I'm in the pool, but if you're in an environment where it's just girls, you don't really care and you can swim," Naqib said. "You're more comfortable."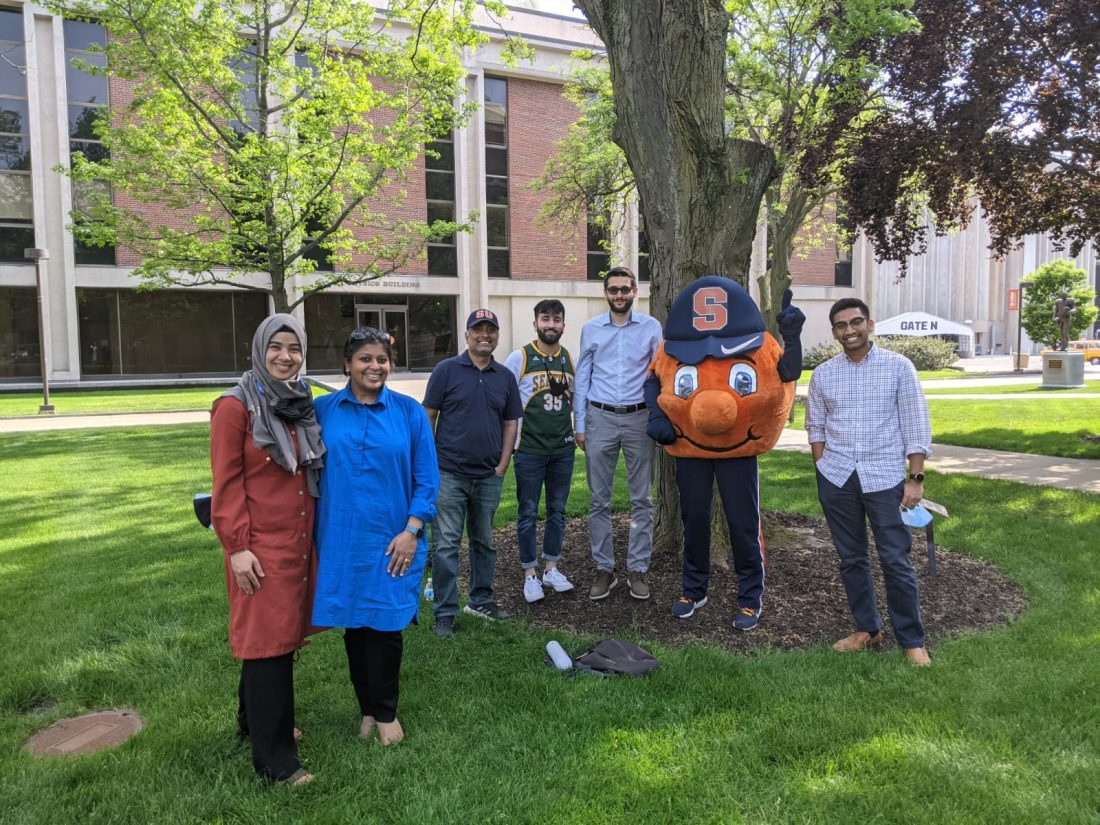 Lack of Accommodation
Rayan Mohamed, a freshman in MSA, believes solutions to the issue will benefit all female students at SU, not just Muslim women.
"I'm sure it's not only Muslims, I think there'll be a lot of female students that would benefit from it because not everyone is comfortable with all genders swimming (together)," Mohamed said.
Lack of Muslim accommodation in sports facilities isn't the only problem facing Muslim students in Syracuse University according to MSA Administrator Mariam Abdelghany.
"We are very underrepresented," she said.
"Even with faculty, I think a lot don't know the Muslim accommodations they should have for students."
Syracuse University has about 300 students who self-identify as Muslim and expects to enroll a total of 500 Muslim students over the next several years. Currently, the Muslim student body has members representing nearly 28 different ethnicities from around the world.
Beyond campus, an estimated 10,000 Muslims call Syracuse and the surrounding region their home.